In Store / Culture & Popular Culture
Motherland Issue #16 'Football'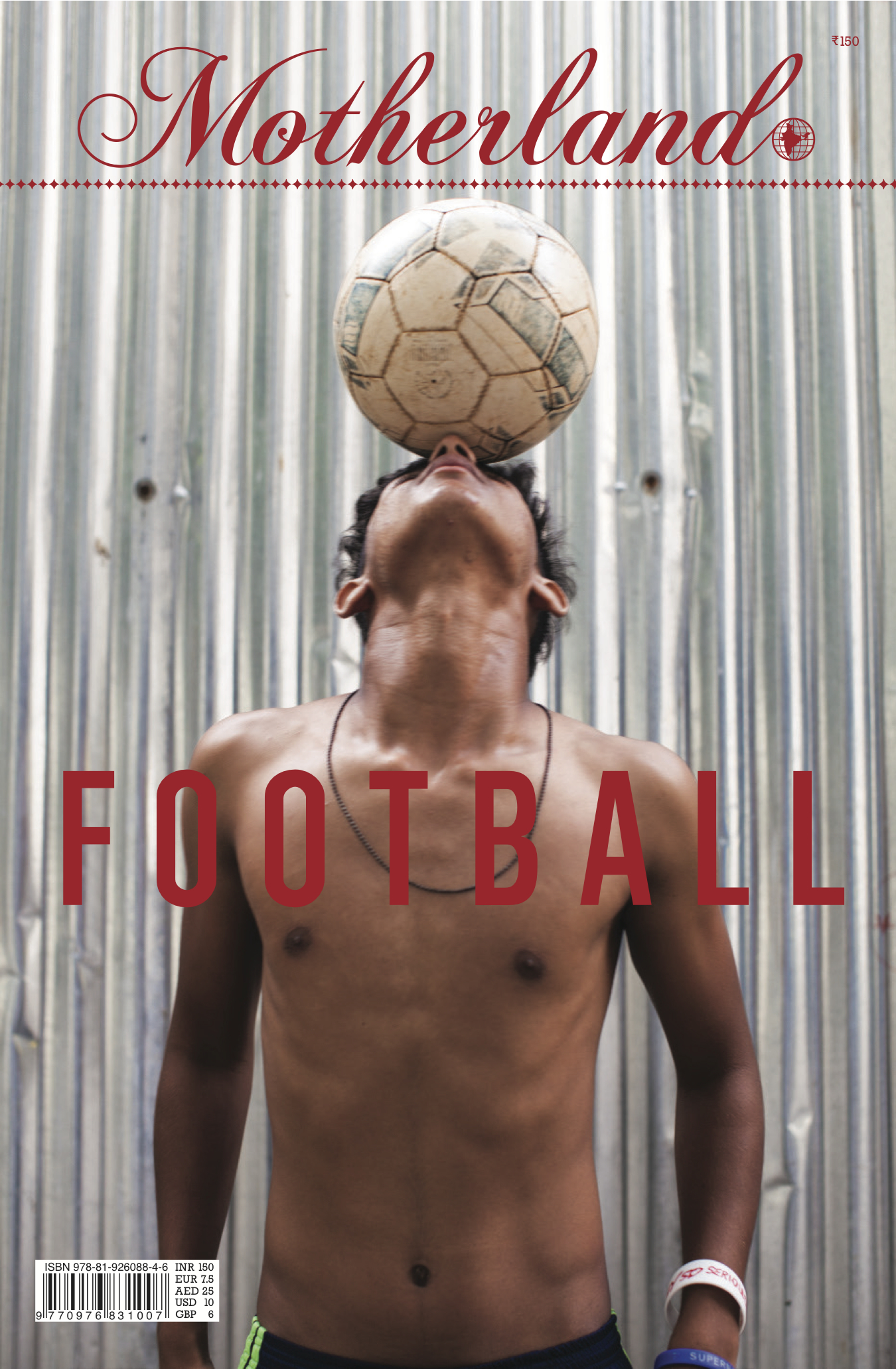 Description
The Football issue of Motherland is here to transform you in to a fan of football with its stunning stories and lens work.
Below is the team's introduction to the issue. Be prepared to cheer and toot all the way through the issue.
"The Indian Super League is already the country's second most-watched sports league (after cricket, obviously), and if cricket is this country's religion, then, at least for some, football is a way of life. There's a sense of optimism about the game crisscrossing across the country. From a motley collection of local leagues to one unified league, football in India is changing. Devraj Chaliha visited Mizoram, to find exactly this buoyancy in mood. In a region where there has long been only one choice, insurgency or sport, the MPL shines as one of the most professionally run state leagues in the country. On the other side of the country Kaamna Patel also finds a local scene in flux, in a photo series that finds Mumbai's football scene shapeshifting into new spaces and new mediums. We're delighted to be able to include a selection of portraits from artist Riyas Komu's incredible Left Legs series (long-time Motherland will remember this series from the cover of Motherland #4, the Northeast issue), while Deepa Bhasthi stumbled upon an unlikely hotbed of local talent in Bangalore's Austin Town, a run-down neighbourhood that's been called both the nursery and the cradle of some of India's best players. In Jharkhand, an NGO is using team sports as the catalyst for social change and a deterrent to early marriage, and YUWA's all-girl team have acquired poise, recognition, and even some notoriety in the region. Of course, there's football as most of the world knows it, and then, as Aarti Betigeri discovered, there is Australian Rules Football. They've changed the lingo, changed the rules, raised the goalposts, and raised the stakes. It is big business and big money, and it is here. In Delhi, Maya Prabhu met the immeasurably loyal ones that put the 'fan' in 'fantasy football', the diehards creating a reality where the imagined becomes more significant than the real, while Swaroop Dev gets super real at Bangalore's Black tournament. Pure grit, barefoot games and badass crowds make this a tournament with a difference.And finally, in a lovely graphic story, Aindri Chakraborty and Aarthi Parthasarathy tell the story of Queenie Mendes, a former football player and a gay women. A Game of Two Halves is about her life and her work, but also about the sort of love and devotion that sometimes only sport can inspire. There is all this and more. It might be India's second sport, but in this issue, football is Motherland's #1." – Vandana Verma (Editor, Motherland)
Delivery| 4 to 5 business days *Note: All orders placed on or after 28 July 2017 will be shipped on 16 August 2017

*Discount coupons and promo codes not applicable to this product.
More Magazines under Culture & Popular Culture