Blog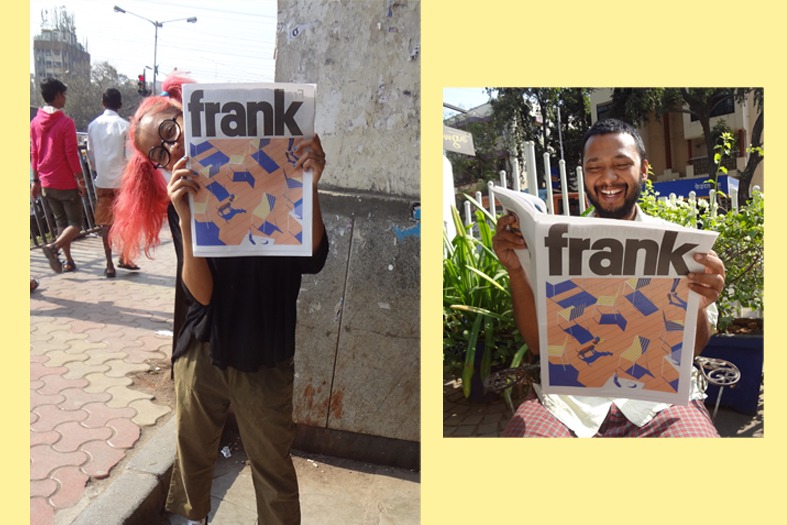 Fund Raising | Art Room Foundation /FRANK 04 Words :
We, at Paper Planes, have inadvertently become a part of the design world, surrounded by spectacularly designed magazines and an eager design community, also one of our biggest customer bases. Just to be abundantly clear, we LOVE this accidental association.
So as it happens, ever since we launched, we have found ourselves every year at the biggest annual design event in the country i.e Kyoorius Design Yatra, hobnobbing with the design elite and hipsters, alike – a little out of our depths, to be honest, but loving it nonetheless. During the last edition of the design yatra (2016), amongst the people we met were this sprightly duo Jon Cockley and Tom Robinson, cousins and co-founders of Handsome Frank. They were guest speakers at the design yatra. A little background here - Handsome Frank is an illustration agency representing 'some of the finest contemporary artists on the planet'. With a roster of 35 illustrators, spread across five continents including the globally loved Malika Favre and Jean Juillian; they have worked with some of the biggest brands and agencies in the world such as Nike, Coca Cola, Google, Vogue, BBC, Virgin Atlantic, The New York Times, New Yorker, General Electric - the list goes on and on. We were thrilled to get to know them and 'frankly' ecstatic, when they told us about their annual publication (Frank paper)!
This brings us to the reason for this post. We have, for your viewing pleasure, stocked up high on the latest issue of FRANK paper. But that's not all - we also have, with the enthusiastic nod of Handsome Frank, decided to distribute this annual publication and contribute the profits of the sale towards one of our favourite art initiatives in the city i.e. Art Room Foundation. Some of the images of Frank 04 are shared below.
Registered as a non-government organization, the Art Room Foundation utilizes the medium of art to empower children and women of marginalized communities, by finding unique and fun community participatory projects which enable the community to take control of their lives. Himanshu and Aqui (featured in the cover image) are the co-founders of Art Room Foundation (ARF). 'Muralswallahs' is one such unique and fun project of ARF. We learned about the 'Muralswallahs' project from Himanshu, when we met him to discuss the zine fest (currently underway) by Bombay Underground, another not-for-profit initiative by the founders of ARF. Himanshu shared with us that ARF was currently raising funds for two of their projects 'Art Room for Girls' and 'Muralswallahs'. We understand that the target for 'Art Room for Girls' has been nearly met and that they are currently looking for funds for 'Muralswallahs'. So that was that – we found a way to be useful.
About Muralwallahs
ARF intends to work at different sites in Mumbai for the murals. At each site they intend to work with 30 kids / youth / community members, in effect reaching several immediate participants and the surrounding community.
As per ARF's estimates, their working costs to carry out the project for each site/community is approximately Rs. 25,000. Previously in 2014, they successfully completed their maiden assignment under the Muralswallahs project by painting murals at 12 different sites reaching hundreds of community members.
They wish to start the second assignment under Muralswallahs in mid- April 2017 wanting to take advantage of the summer holidays at schools. The project will be completed within the months of April and May (provided the funds requirement are met in time) and will also be documented in the form of printed publications.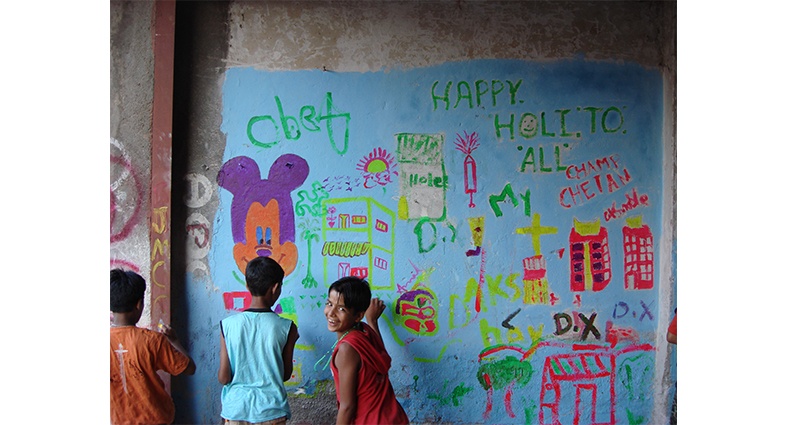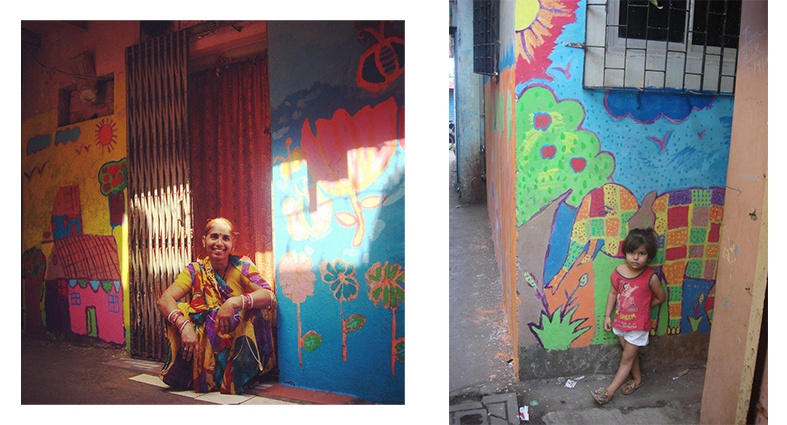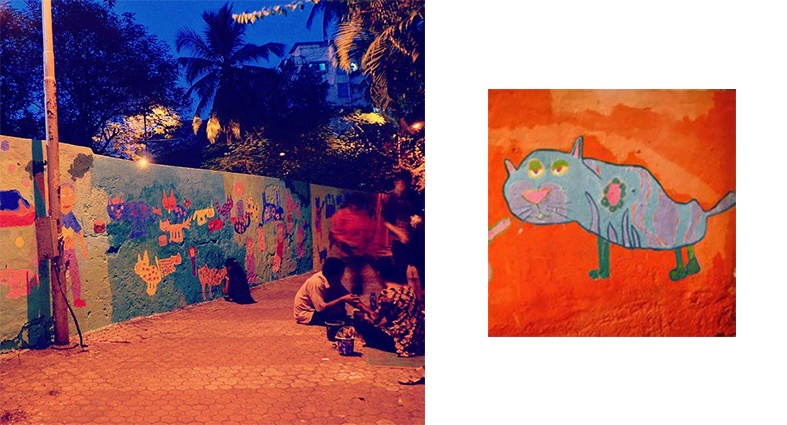 Our Plan of Action
Sale of copies - We have 480 copies of FRANK paper in stock.
A copy of FRANK paper can be purchased from our online store. If you own a café, retail space, co-working space or just wish to participate in this fund raising exercise, you could choose to be a 'hub' for sale of these copies by purchasing 10 or more copies and selling it further to your friends and patrons.
Time frame – the fund raising exercise kick starts on the 13th of February, 2017 and will end on 13th of March, 2017. Every copy MUST SELL ☺!
Proceeds of sale – we will contribute all profits generated from the sale of FRANK paper, sold during the abovementioned period, to ARF to be used towards the 'Muralswallahs' project.
Weekly update – we will circulate an updated list of 'hubs' every week and also share the number of copies sold – keeping you all in the loop.
Come summer vacation, we will be joining the team of Muralswallahs to paint Mumbai in rainbow colours. Hope you can join us too.
Get your copy of FRANK here and help us spread the word everywhere!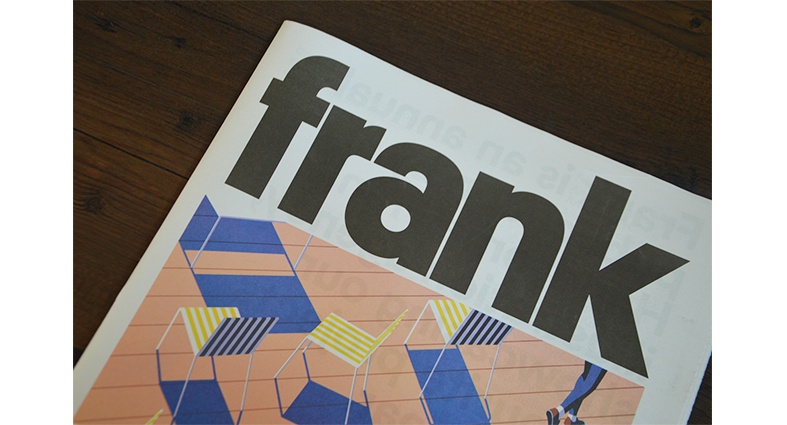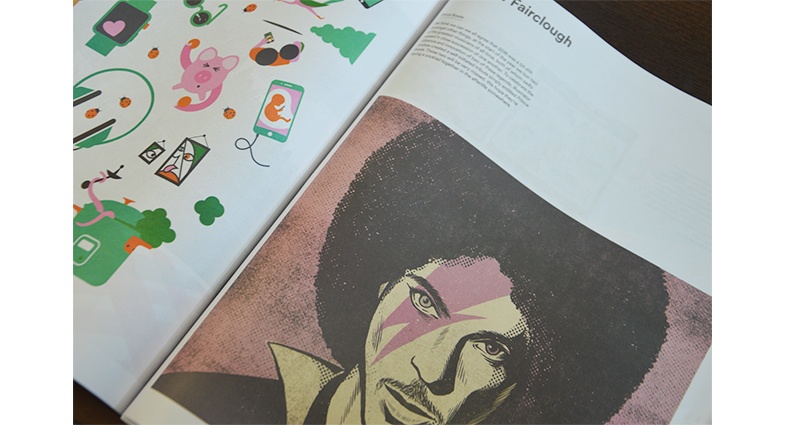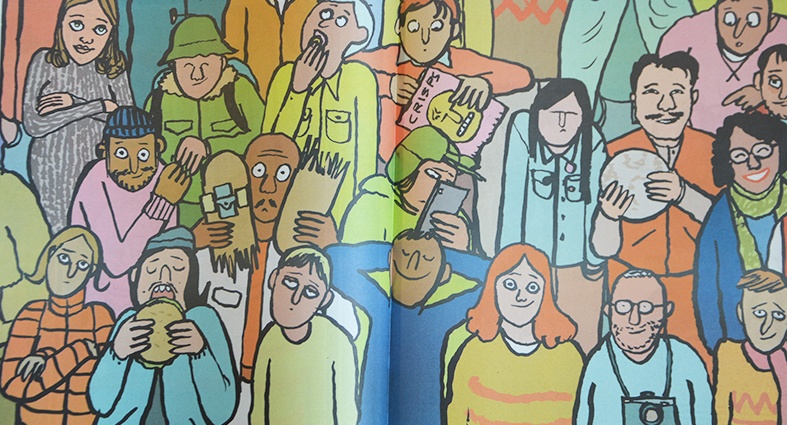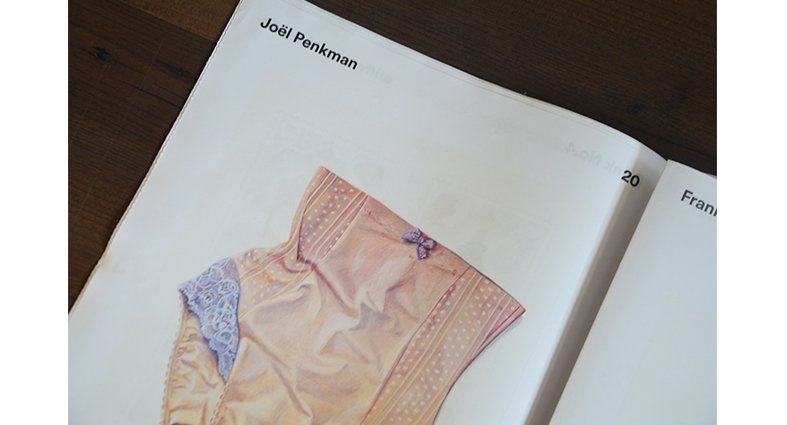 Share Your Thoughts?