Blog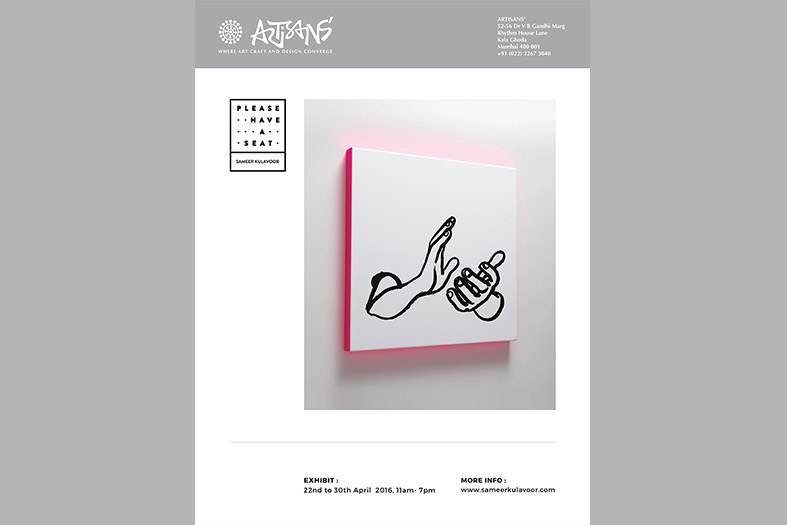 Event| Please Have A Seat by Sameer Kulavoor Words :
Illustration, as an art form, is rather new to me – I do confess. Not too long ago the only thing I associated with illustrations, were pie charts (embarrassing admission!). But as magazines took over M&A documents, my life evolved in ways that I could never imagine. While narrative content drew me towards the world of indie magazines in the first place, design has increasingly become the reason I choose to own/read some of the magazines today.
With indie magazines, began my introduction to illustrations and its alluring charm. As I went along my journey of discovering works of many internationally acclaimed illustrators and graphic designers, all contributing incredible work to magazine publications (Jean Jullien for instance), I got introduced to our very own homegrown talent Sameer Kulavoor. My colleague Payal introduced our readers to Sameer and his work, in this post a few months back.
There is an abundance of writing on his work and his growing popularity. Pick any and you will be suitably impressed with the gent. But here is something better to get to know the man better! This month, Sameer is exhibiting a selection of his work from amongst his sketchbook drawings, each celebrating hidden everyday moments. Appropriately titled 'Please Have A Seat', the work is focused on encouraging viewers to slow down and 'experience the forgotten magic of everyday life'. Each of the drawings zoom into 'simple yet emotive lines and forms'. The stretched arms, is my personal favorite (image below). The show starts on the 22nd of April, until then rest your eyes on these.
Venue: Artisans| 52-56, V.B.Gandhi Mrg, Rhythm House Ln, KalaGhoda, Mumbai - 400001
Dates: 22nd to 30th April, 2016
Timings: 11 am to 7 pm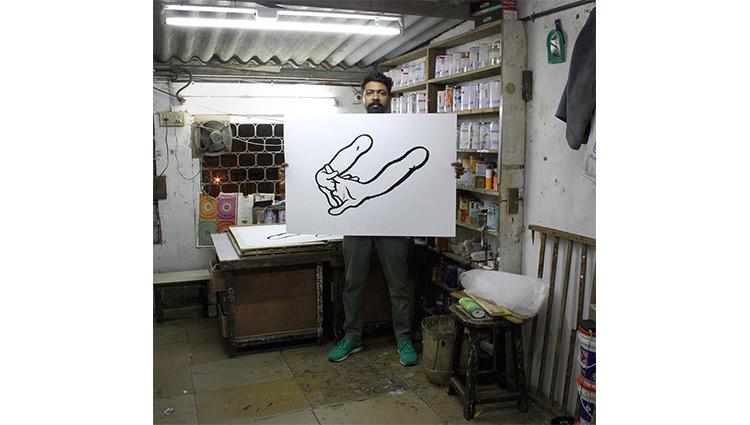 Share Your Thoughts?