Blog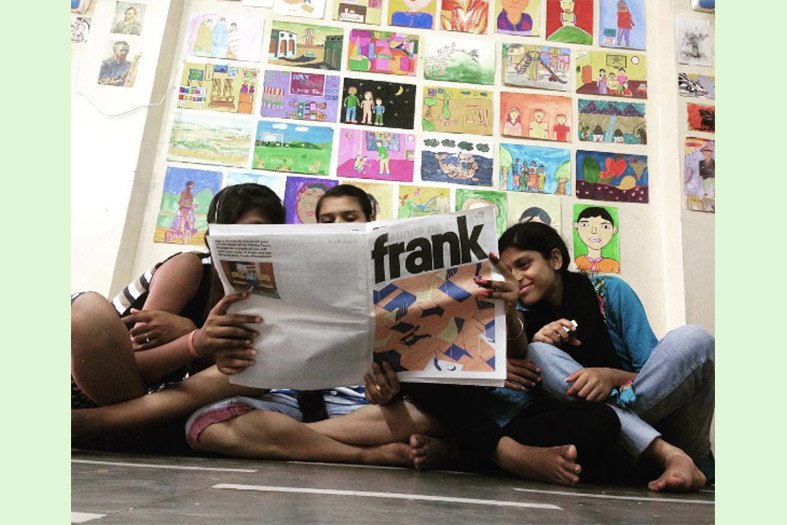 Fund Raising Campaign | 1st Week Update Words :
As you may know, we are currently raising funds for the 'Muralswallahs' project of Art Room Foundation, by selling copies of Frank 04, online and through our partners (mentioned below), and contributing the profits of the sale towards the above project. Frank 04 is an annual publication by Handsome Frank, an illustrators agency based in UK. More about the campaign and the publication here.
As promised, here is a quick (weekly) update on our fund raising exercise for Art Room Foundation. As on date:
No. of copies sold | 60
No. of copies in stock | 420
Tick-Tock | Campaign ends 13 March 2017
As you can tell, we do have plenty of copies to give away still, so go ahead, buy your copy here and be a part of our fund raising campaign – its good for your soul ☺.
Partner(s)/Hub(s)
A big thank you to Fat Cat's Café Pune – for partnering with us on this campaign. You can now pick up a copy of Frank 04 at their Pune outlets.
Frank 04 is also on its way to our partners in Delhi and Kolkata. So do keep an eye out and keep spreading the good word.
If you would like to partner with us on the campaign and help raise the funds, please feel free to email us at info@joinpaperplanes.com or call us at +91 9004038034.
Image Credit | Art Room Foundation
Share Your Thoughts?