Blog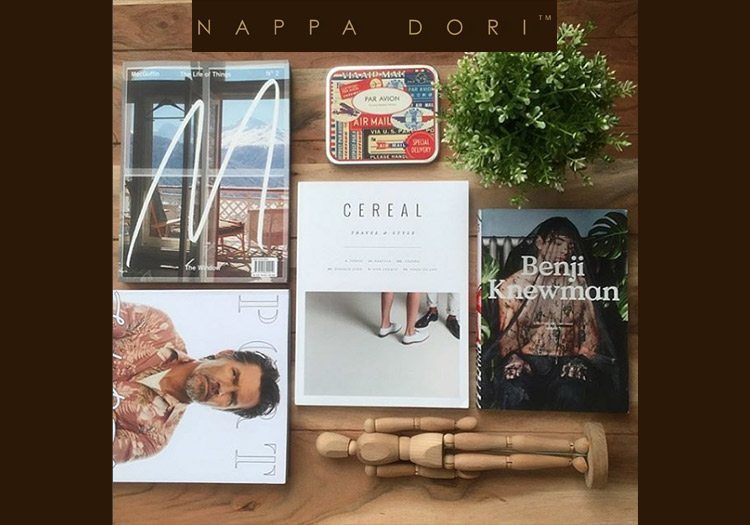 Stockists | Nappa Dori Words :
We find ourselves in new cities, making new friends. In this post, meet our new stockists; partners who share our passion for indie magazines. They are lifestyle/concept stores, creative spaces, fashion houses, boutique hotels, cafés and similar exciting venues. If you are close, do swing by and enjoy what these places have to offer and of course pick up a 'mag' on your way out.
Surely you will agree, that the highlights of a trip to the capital city, most often, irrespective of the agenda of the trip, are food and shopping. The by-lanes of old Delhi offering the best of local delicacies, the swanky malls and the bustling street bazars – how one struggles to fit everything in that one trip! While truly challenging, those who brave through the packed itinerary are seldom disappointed.
There are many things that are uniquely Delhi and amongst them, really high up there on the list, is the experience of discovering independent design brands, many of which have yet to open shop else where in the country. This brings us to one such brand with a fan following numbering in tens of thousands. One that has carved an absolute niche for itself and mesmerised the design aficionados with a 'trunk' full of accessories and products. With an unmistakable identity steeped in its use of Indian leather – Nappa Dori counts amongst the few reasons for Mumbai to be envious of Delhi…at least till they do decide to grace the Mumbai shores.
Much before the Paper Planes days, on my way back from a short trip to Delhi, with the connivance of an understanding check-in staff, I lugged 3 massive Nappa Dori shopping bags full of goodies at the airport as part of my cabbin luggage after a manic shopping spree. Embarrassed a little at this shopping extravaganza of mine which would take up almost an entire overhead compartment– I was eager to enter the flight, find my seat and just DISAPPEAR. Just when I was mentally preparing my personal Houdini act, I saw someone carrying 2 Nappa Dori shopping bags, walk right past me to get in line for the flight. Well what do you know? I had someone to share my guilt with – after all there was no Nappa Dori in Mumbai.
Nappa Dori currently has 3 flag ship stores in Delhi, each carrying an exquisite line of hand crafted genuine leather products. And now in these stores, somewhere in between those handsome leather trunks, backpacks , snazzy leather holstered umbrellas and even the humble pencils, (which by the way are a rage with not just the swish design set and the artistically inclined, but the apparently boring lawyers as well!) you can find some of the most exciting design and lifestyle independent magazines as well – Aye Aye! We are 'stoked' to be stocked at Nappa Dori.
Gautam Sinha, who is at the helm of this successful brand, also happens to be a mag fan and quite a collector himself. We are proud to be adding one more fine member to our subscription list and partnering with a a brand, which is one of our personal favourites, to share our love for indie magazines. Each of the publications carried by Nappa Dori stores are specifically curated for the brand – go have a look and tell us what you think.
Nappa Dori Store Locations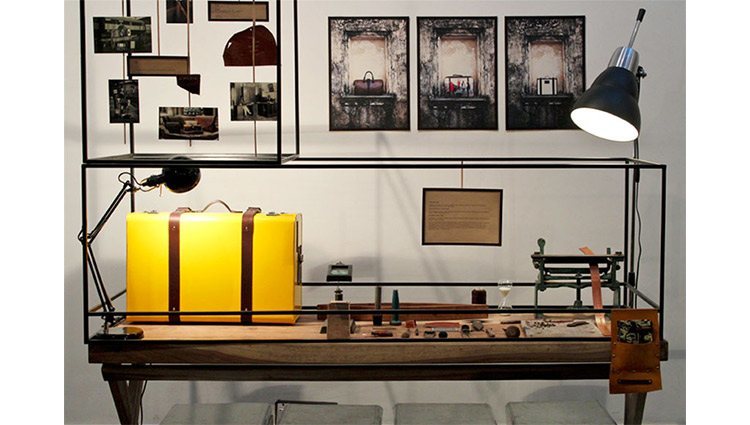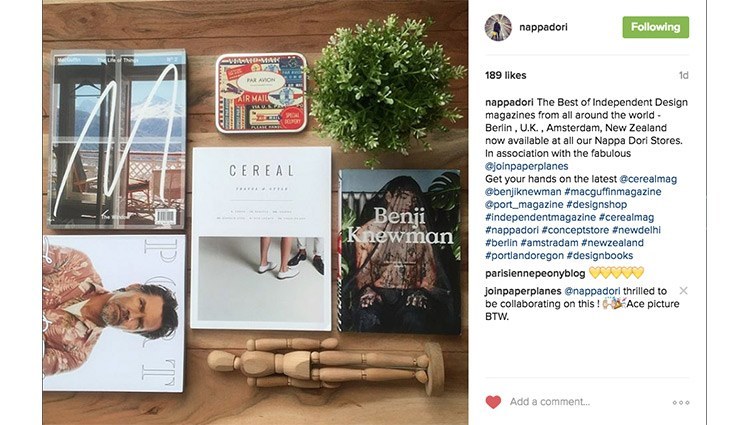 Images| www.nappadori.com
Share Your Thoughts?