Blog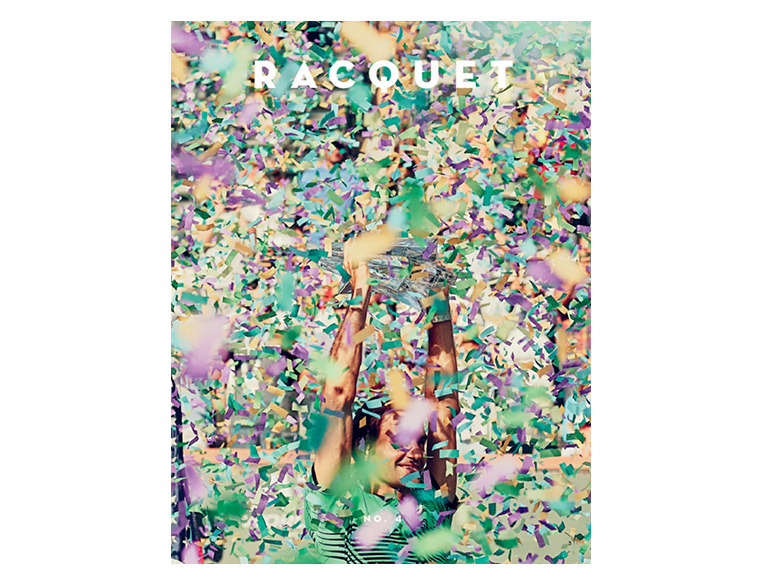 Magazine| New in Store Words :
We shared the second issue of Racquet magazine, one of the most exciting launches of the year gone by (i.e. 2016), with our subscribers earlier this year – revisit the profile here.
The latest issue of the magazine comes right after the reinging king of the sport, Roger Federer, took home his eighth Wimbledon this year - the cover of the magazine celebrates this champion par excellence. The picture taken by Geoffrey Knott shows Roger's victory at his post-injury comeback at the American hardcourt of Indian Wells. The cover photograph in this issue is a good enough reason to pick up a copy of the issue, if you ask us.
Celebrating art, ideas, style and culture that surround tennis, Racquet delivers exciting stories and reportage from the world of tennis. Issue 4 features art by Leanne Shapton, June Harrison, Carlin Wing and writing from Louisa Hall, Rosecrans Baldwin and Ben Rothenberg. The issue delves into Venus's legendary career awaiting its due to a flashback that reminds fans of John McEnroe and Bjorn Borg of their victories in early 90's when many suspected an end of their career. The issue also explores the notion of play and innocence unpacking Nabokov's ode to tennis in Lolita.
Buy a copy of Racquet issue 4 here.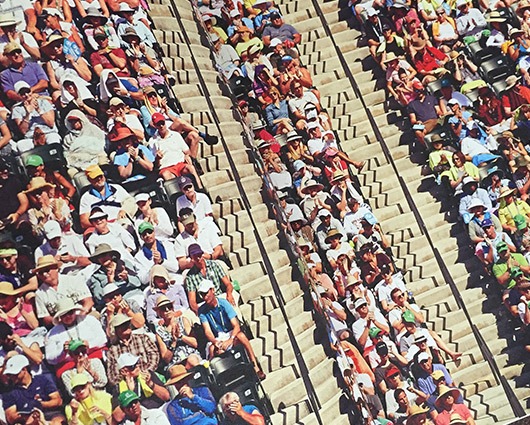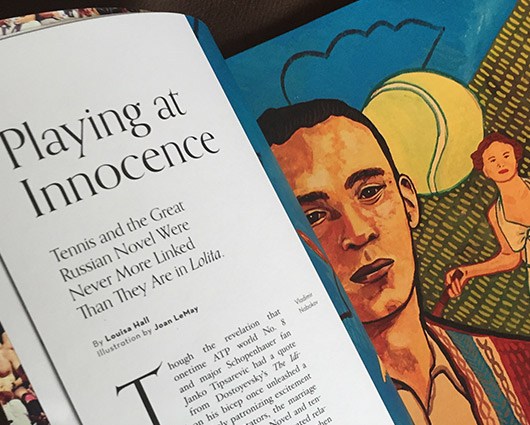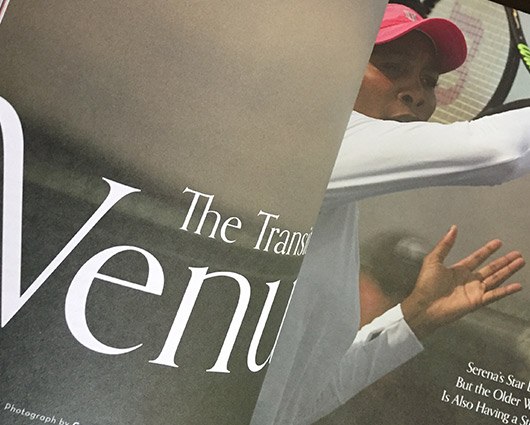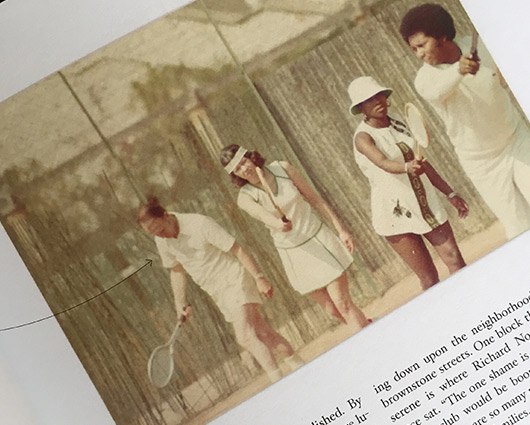 Share Your Thoughts?