Blog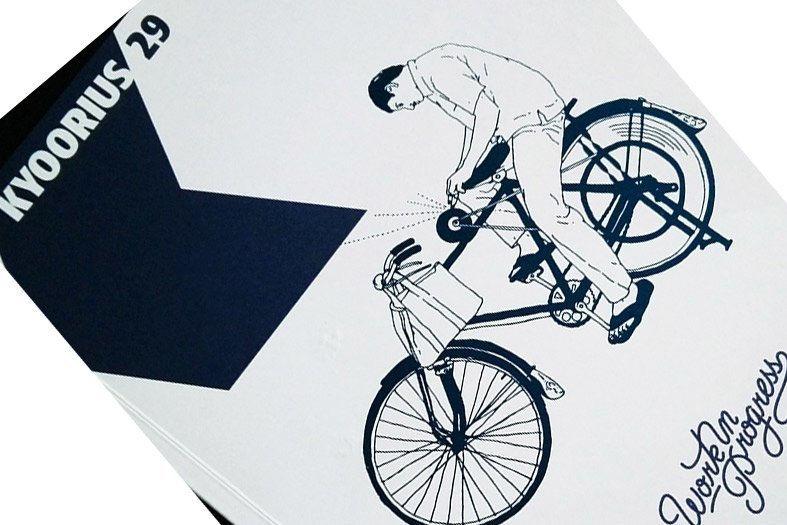 Box Fresh | Kyoorius 29 Words :
"This issue, is also sadly, the grand finale of Kyoorius Magazine. The affair of producing this content has lasted 10 years and it will continue to grow passionately, but online hereon." – Kay Khoo

(Creative Director & Editor, Kyoorius)
We have been watching the magazine industry closely as is our job and the news of either new magazines launching or older ones closing, both evoke strong emotional reactions in us. We are ecstatic when we hear of exciting new publications by spirited individuals launching head on and pained when we hear of beloved existing publications calling it a day, albeit in this case, in one avtaar.
With the news of Kyoorius ceasing their print magazine, I must confess that I find myself disappointed. The end did not seem imminent especially given the popularity of the brand and also the unique place it occupied within the design community by being the only print magazine with its finger firmly on the design pulse of the country. Some would opine that print as a medium of choice for reading has taken a beating given the changing reading habits but for the design community this still remains a relevant medium in more ways than one, I believe - a good print is largely a product of some exceptional design skills after all.
Having said that, what really hurts more personally for me and why it hits closer home is that Kyoorius was the very first magazine in India that I picked up and got hooked to even though I was far removed from the world of design and qualified only as a white-collar hermit. For me, this closure will be a wee bit harder to deal with.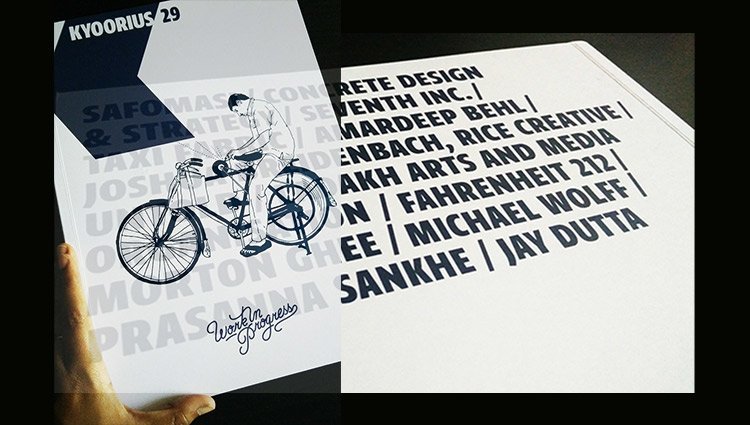 The last issue of the magazine, released not too long ago, departs from its earlier issues a great deal as far as the design and presentation is concerned. Those of us who followed the magazine would be familiar with its cover format – a text based cover with only the names of the brands/people featured in the issue. The farewell issue however boasts of an illustration by Prashant Kanyalkar (KA Advertising; Concrete Design & Strategy) on the cover with 'Work In Progress' as its strapline. Only if it were true and we could see more work eventually being printed by the team that worked relentlessly for 10 years to bring out the best in design culture in India! You will also notice the brand identity retouched in the print with 'K' of the Kyoorius occupying a bold place on the cover. Following a decision to act on the feedback the magazine received over the years, larger and detailed visuals lineup the issue and there is more focus on work from India (latest design works crowdsourced from India are exhibited in 'New Works').
In this issue, amongst other stories, find Safomasi under 'Studio Profiles', interview with designers Amardeep Behl of Design Habit as well Joshua Breidenbach of Rice Creative and of course there is Taxi Fabric (the project that deservedly went viral) but here you can get your hands on a pull out poster designed by them for the issue.
We at Paper Planes – zestfully stocked as well as stalked Kyoorius. While the former relationship comes to an end, at least there is some good news as we can still continue to stalk them, albeit online.
For copies of the new issue and the old get in touch with team Kyoorius at editor@kyoorius.com or info@kyoorius.com.
All images courtesy Kyoorius
Share Your Thoughts?