Blog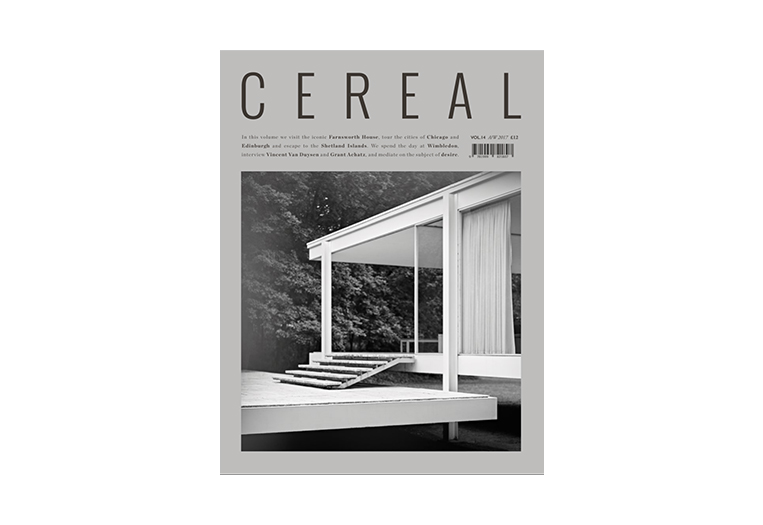 MAGAZINE| NEW IN STORE Words :
It's hard to resist a magazine that blends travel and style together as brilliantly as Cereal. Many issues of this UK based bi-annual publication have found their way into our store, and with the latest issue which incidentally marks the 5th anniversary of Cereal, the magazine has managed to beautifully outdo itself again.
In this issue, editor Rosa Park takes us on a journey that begins with '24 hours in Chicago'; a curated selection of the best in the city. We then visit the house of Belgian architect Vincent Van Duysen in 'Calming Space', where he talks about his work, his holistic approach to architecture and his love for hidden details. Next up, is 'Edinburgh'; a series capturing the delights of this marvelous city through photography. We move on to spending a day at Wimbledon where Roger Federer seems to be able to stop time as the sound of 15,000 spectators inundates the court in 'Centre Court' and catch a glimpse of the town of St Andrews' – the home of golf in 'Insomnia in the Kingdom'.
Buy a copy of Cereal issue 14 here.
Share Your Thoughts?