Blog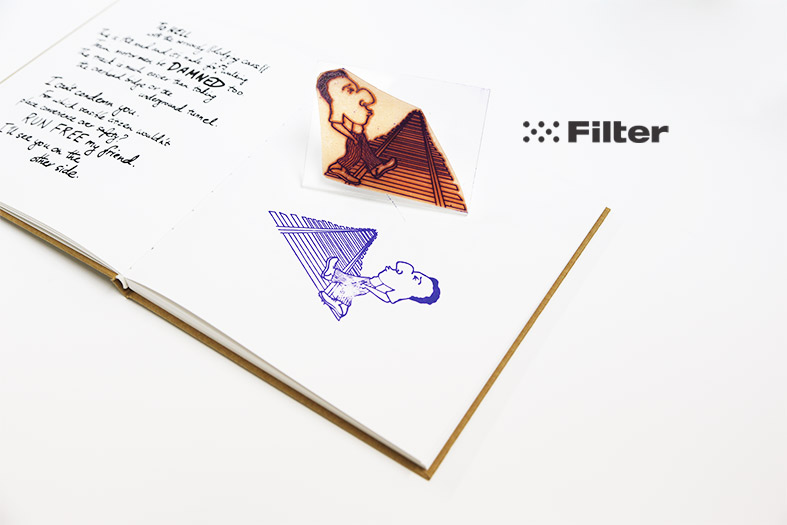 Introducing| Filter Press Words :
The roots of Filter Press, the publishing arm of Alok Nanda Communications (ANC), can probably be tracked down to the Mumbai locals. After all, this is where its first book 'I Take This Train Too' by writer and illustrator Cyrus Daruwala (picture below) found its inspiration.
I first scooped out Cyrus' book from a large river of projects featured on Wishberry, the Indian crowdfunding website, in 2013. This was obviously before the book was published. The simple idea, the immaculate observations and the quirky illustrations instantly caught my eye, and soon enough we ran a story about it on Kyoorius (where I used to work at that time). Once published, it didn't take too long for the book to win awards and garner appreciation. As expected, it turned out to be a perfect amalgamation of sketches and words that beautifully and hilariously captured the essence of Mumbai's lifeline- the local trains. The book laid a good foundation for the publishing house that was launched with an intention to create offbeat and interesting content.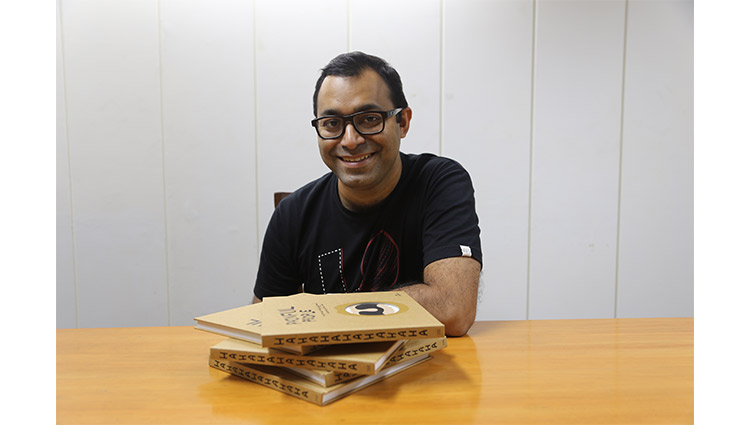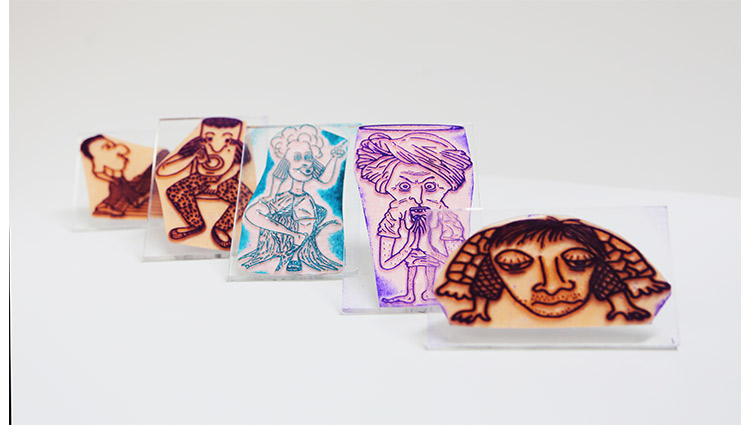 Filter Press' second book 'Painful People', written and illustrated by Cyrus, is a completely worthy successor of the first book. Centered on the stereotypical annoying characters easily found in different parts of India, the limited edition book is charming; both in terms of its content and in its handmade quality. The text was handwritten by Cyrus before it was taken to the digital medium, and each illustration was hand-stamped by him on the book (images of the hand-stamps above).
Apart from these two books, Filter Press has also published 'Portfolio' – a collection of vintage screen-printed film posters in Gujarati. It's a small edition print mainly targeted at typography and film buffs. And the publishing hub is now working on a monograph of vintage Mumbai bus and tram tickets.
Cyrus, who also functions as the creative curator for Filter Press, feels that the publishing arm grew as a very organic extension of Filter, ANC's design store located at Kala Ghoda in Mumbai (image below). "Creating products for Filter led us to publishing, which Alok Nanda (founder of ANC) felt deserved an independent arm. We wanted Filter Press to be a design-focused publishing house that produces quirky and unusual content."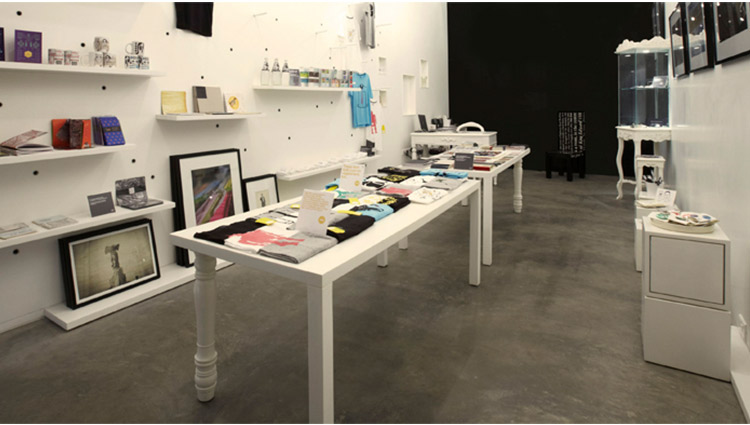 When asked about the challenges of being an indie publishing house, Cyrus says, "While there are challenges to every business, big or small, I would rather focus on the advantages of being indie. We are not bound to produce any particular type of, or amount of, content. Isn't that what most artists strive for, independence?"
Of course being a part of a big communications company like ANC also adds a lot to the advantages. From a talent pool perspective, Filter Press gets an easy access to various in-house writers and designers who have a sharp understanding of print. "Moreover, the disciplines of advertising and design are carried forward in our publishing standards," adds Cyrus.
In terms of the future plans, Cyrus says that Filter Press' vision is fluid and attached to qualitative goals rather than just numbers. "You can certainly expect more offbeat content. And beyond great content, we will continue to raise the bar in the areas of book design and production."
Copies of 'Painful People' are now available in our store, shop here.
Follow Filter| Twitter @LoveFilterShop / Facebook @FilterShop
Follow Payal| Twitter @thefloatingbed
Share Your Thoughts?