Our first feature of PaperPlanes/Share was a Playlist curated by Prateek Kuhad – and we are thrilled to share that it was a super success.
This month we did something new again.
We reached out to Kuhu Kochar (of Paper Cuts Design), a graphic designer by craft, a fellow "paper" lover, and a self confessed cinephile to curate a list of movies with a graphic flair for our readers. A few whatsapp messages later, the list turned into a zine-ish (this should come as no surprise - she is a designer and we are magaholics after all!). A collaboration between Paper Planes and Paper Cuts! A glimpse attached.
We hope our subscribers enjoyed reading it as much as we enjoyed putting this together!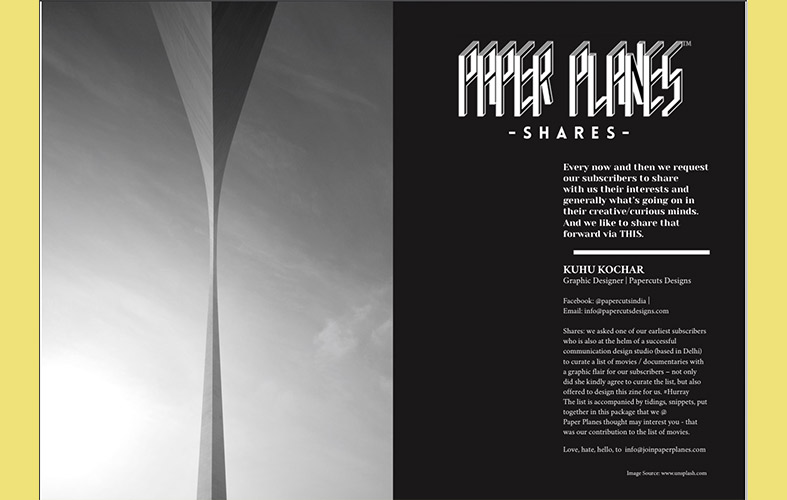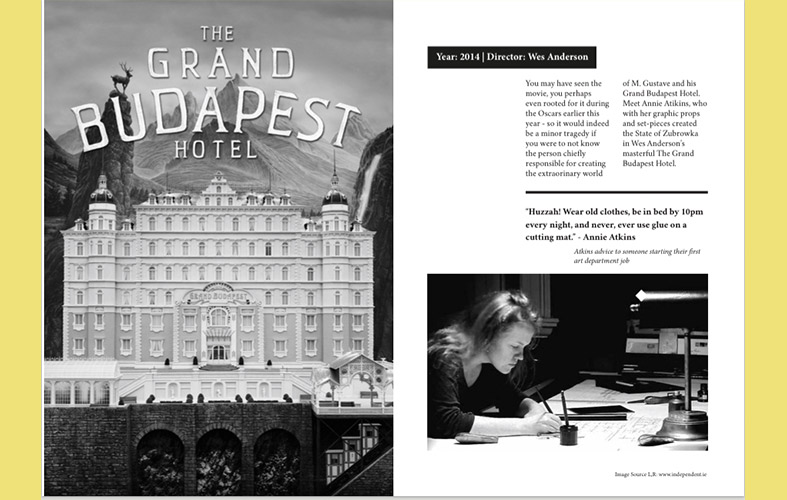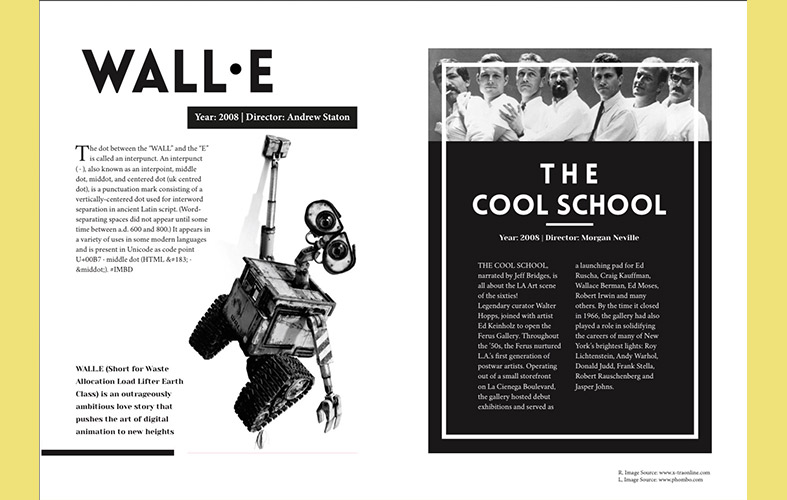 And of course there is a new playlist, courtesy Kuhu Kochar - listen in below and ENJOY!