Hena Kapadia, founder of Tarq, lets us in on her well-catalogued collectionA stone's throw away from the throng of tourists at Gateway of India in Mumbai is an oasis of quiet. Dhanraj Mahal, an Art Deco building from the '30s, is home to blooming bougainvillea and dappled sunlight — and also, behind an unassuming wooden door, the Tarq art gallery. Opened in 2014 by Hena Kapadia, the gallery hosts numerous art exhibitions through the year, as well as engaging workshops, book readings and film screenings. On a sunny morning, we stopped by the gallery to sneak a peek at Kapadia's well-arranged library.In her office — tucked away on the upper floor of the gallery — is a wall of shelves that hold her collection of art and design tomes, most centred around India. "The library was built in and my interior designer actually made fun of me, saying I'd never be able to fill it up," Kapadia recalls, looking at her stocked-up bookshelf.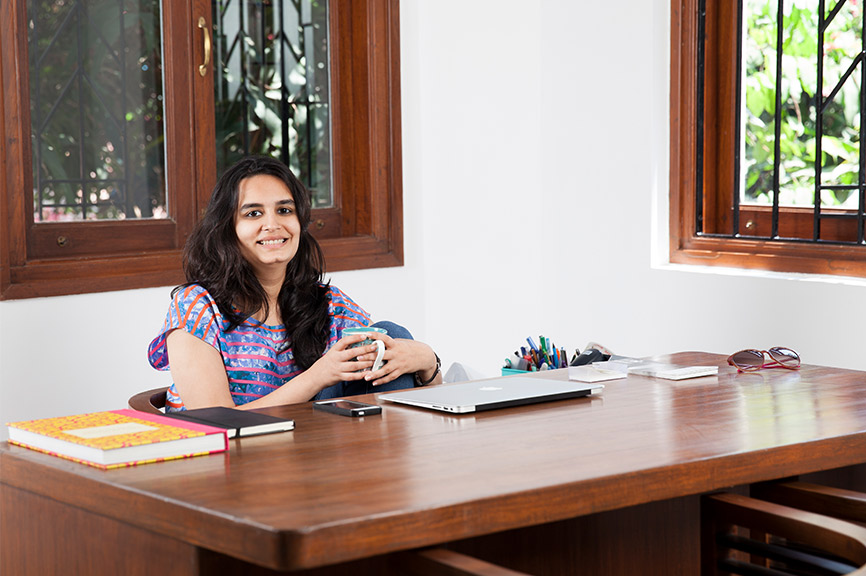 Hena Kapadia. Photo: Abner FernandesThe library has a rigorous cataloguing process. "Initially, we used to have an excel sheet," Kapadia says, but more recently, they've switched to an online database software called Artlogic. "There are four-five sections that we organise by — there's Indian art, world art, exhibition catalogues as well as bits of architecture, literature, philosophy and other such categories," she explains. "We put our own catalogue number, depending on what section we've put it in, and we upload basic details of each book — publisher, date of publication, author, editor, other keywords. It's a bit gruelling."Kapadia's collection has amassed over years but she's still constantly on the lookout for new additions. "A lot of my books are actually my mum's. She was a student at the JJ School of Art in the '70s, so she has a lot of old books that are now really hard to find," Kapadia says. "Wherever I go, I pick up books on Indian art. Most of these are published only once, so they're very limited editions, and you never see them again." Travel is a significant part of Kapadia's job — and also influences her book-hunting and reading habits. For instance, she recommends museum gift shops, like the London's V&A Museum, for books on art. "They are the best, because they usually have everything," she says.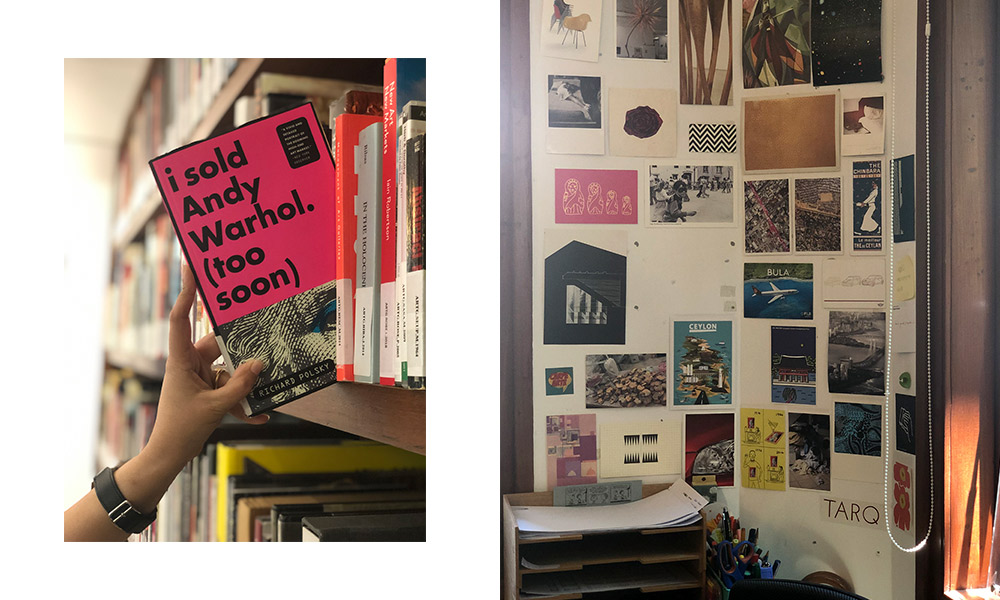 A book Kapadia recommends for reading about the art market; a corner of her office.When it comes to her own reading habits, Kapadia juggles between many books at once. She confesses to often abandoning books halfway, which tends to happen when she is distracted and then forgets the details of what she was reading. "If I wanted to go back to it, I wouldn't have been distracted," she says. On the go, she indulges in light reads like the Shopaholic series. She's quick to clarify: "Those aren't allowed in this library though — they are sometimes left on the plane!"We spoke to Kapadia about the books she's drawn to — to give as gifts, the ones she goes back to, and what she's currently reading. Read on.What are you reading now? A biography on the influential gallerist Leo Castelli called Leo and His Circle by Annie Cohen-Solal. The Leo Castelli lies next to my bed and when I have a couple of hours, I'll pick it up.Books on art or curation that you'd recommend for everyone? On the art market, there's actually two — one called Seven Days in the Art World by Sarah Thornton, which is a really nice first glimpse into how the contemporary art world works. The other one is The $12 Million Dollar Stuffed Shark by Don Thompson, which looks at the economics of the art world. The art market is a really weird place and both books capture this quite interestingly.A book you like to gift to people? The Love Travel series. Love Mumbai, especially to people visiting Bombay.Favourite non-fiction book? News of a Kidnapping by Gabriel Garcia Marquez.Travel guides you love? One is my husband! [Kapadia's husband runs a boutique travel company.] But also the Monocle Travel Guides, which are really good — when we went to Tokyo, we used it. And for India, the Love Travel ones.A book you return to? It's going to sound weird but Kartography by Kamila Shamsie. It's fiction, and basically a love story. It's about someone who wants to become a map-maker.