With all-new dimensions for its 30th issuePerhaps the most ground-breaking, norm-bending independent magazine dedicated to men's style, Fantastic Man's latest has a brand-new look (it is square!). The 30th issue is dedicated to ancient and modern Greece, and with its endless quips and stark humour, this one's a must-have for all lovers of men. Here's why you should get your hands on one.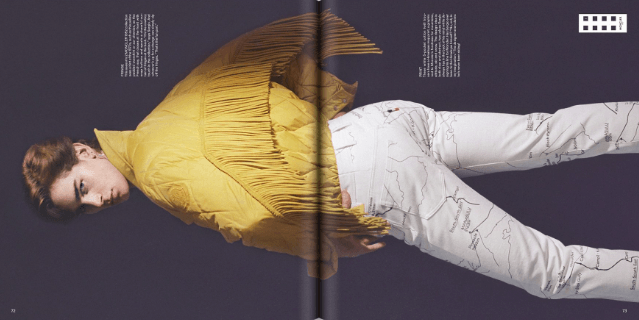 THE REVAMP Fantastic Man is now square, which means flipping through it takes a little getting used to, and perhaps a sturdy table, but it's all very worth it. There's also a new logo, a new font (Diatype, made by the German foundry Dinamo), and glossy paper. This issue in particular is 'a specific interpretation of Greekness and masculinity'.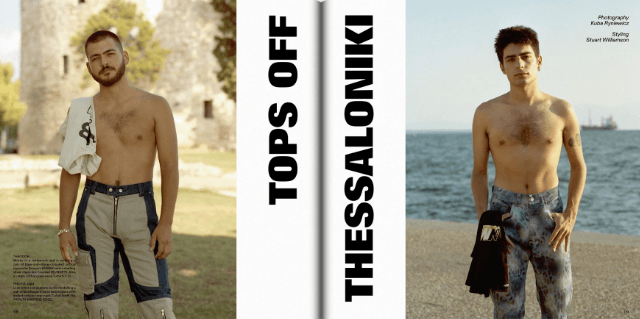 THE FASHION As always, the issue delivers on the fashion front. It investigates trends in men's fashion via essays on wishful design (cuffed hem T-shirts and all-in-one undergarments), a photo spread of topless men, and a word cloud of the fashion vocabulary for the season — "polka-dotty", "dayglo", and "lusciously fringed" feature.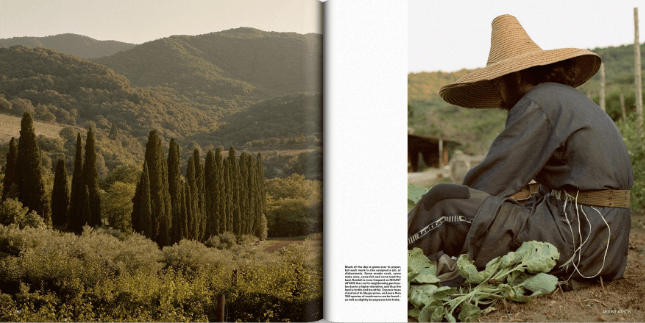 THE MEN Expect disarmingly charming interviews with the most interesting men. Read about designer Spencer Phipps' outdoor climbing, architect Andreas Angelidakis' giant foam structures and intriguing objects that comment on memory, society and consumerism, and a fascinating visit to an island of monks where only men are allowed. A favourite is the 'Athenians' series with short features on men (and a dog) in Athens.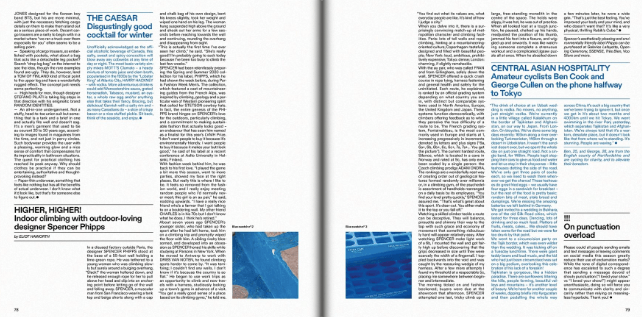 MORE WRITING What hasn't really changed are the little write-ups at the front of the magazine, guaranteed to make you chuckle. There's one on a YouTube channel dedicated to Owen Wilson's iconic "wow", a short note on an overload of exclamation marks, sharing plates at the iconic 'Diporto' in Athens, and an ode to tea and the iconic Brown Betty teapot.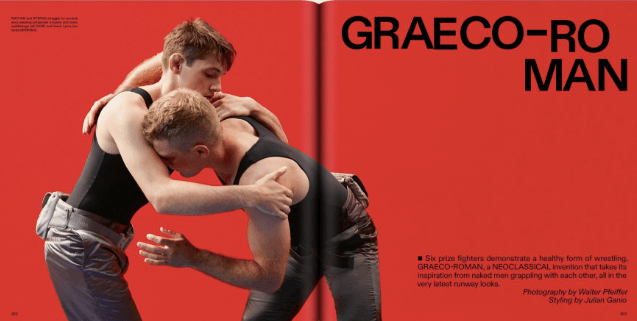 THE PHOTO FEATURES Arresting spreads of the most fashionable men — you'll want to keep an eye out for the one following two friends having a discussion in a most Aristotelian manner, another where prize fighters engage in Graeco-Roman wrestling, clad in the latest runway looks, and another at a tactual museum in Greece, where visitors (visually impaired or not) are encouraged to touch and feel replicas of ancient Greek masterpieces.Get your copy of Fantastic Man Issue 30 here.