Treats and treasures for the festive seasonGifting can be a hard game to play — Will they like it? Is it something they're interested in? — but it doesn't necessarily have to be difficult. At Paper Planes, we find ourselves repeatedly drawn to certain types of goods while scouring for gifts — chic yet useful products, beautiful books — that serve as thoughtful, happy-making gifts. In lieu of Christmas and the gifting season, we've compiled an edit of in-store items that are sure to please, evoke glee, inspire awe, or whatever it is you want your presents to achieve. Here's our gift guide.For Cooks & Diners Chefs, food writers, or just those who enjoy good meals — the food-focused are a unique breed who know where their next snack is coming from. For crafty hosts, gift the Cee bowls from Ware Innovations — its fun design will add a bright pop of green to the table. Sucré, a short but well-produced zine by pastry chef Shaheen Peerbhai, is best for bakers. It comes with illustrated madeleine and chocolate tart recipes, along with stories and superstitions of French pâtisserie. Apartamento's recent cookbook on Rice also makes for a thoughtful gift — especially for someone who loves their carbs. Choose the teak fruit bowl from Shed when you're going over for a festive dinner — we're fans of the earthy finish it brings to any table. Those inclined to history and the past will appreciate a copy of The Classical Cookbook, which adapts menus from ancient Greece and Rome for contemporary cooks. And for those who can't do without their caffeine, the clean-edged Claymen kettle and mugs make for lovely presents.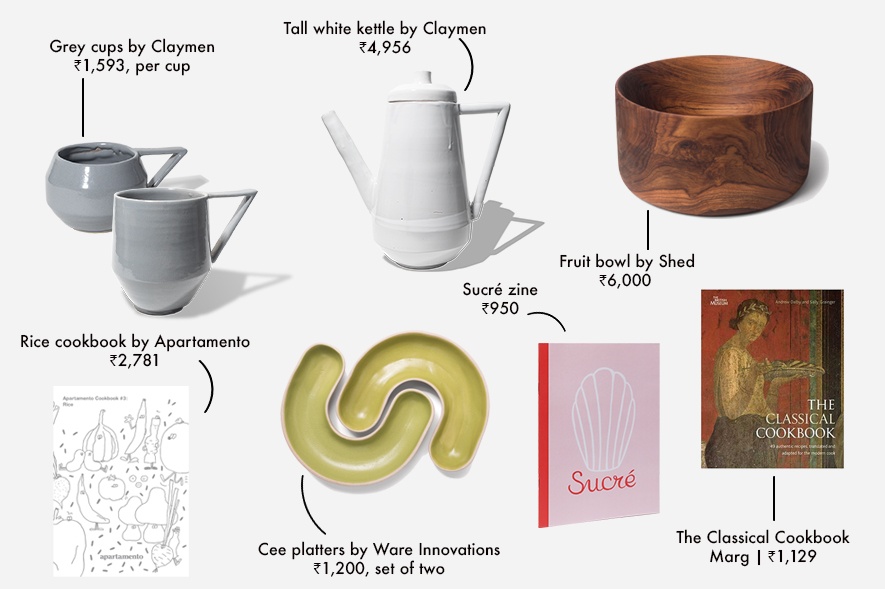 For Book Collectors We're certain your book-collecting friends will be thrilled this Christmas if you choose to gift them one of these tomes. There's The Coen Brothers: This Book Really Ties The Films Together for film buffs — it's sure to be appreciated by fans of Fargo, The Big Lebowski, and other movies by the brothers. Annie Leibovitz: Portraits 2005-2016, a landmark compilation of the photographer's recent work, makes a good gift for photographers and appreciators of art. The latter will also take to Rembrandt and the Inspiration of India, a fascinating look at the impact of Mughal art on the Dutch painter in the late 1650s. Then there's The World of Apartamento, a rich collection of the most inspirational people and interiors featured in the publication over the last decade, that was released to celebrate the magazine's 10th anniversary.
For Homebodies Staying home isn't celebrated often enough — but perhaps it's time to end that. When you hop over to your friend's place this season, go laden with gifts for their sacred spaces. Claymen's Modern Ideal of Modern Love — two stoneware faces with their metal hands up in the air — is a wonderful addition to any shelf. Encourage some warmth with a two-way soapstone candleholder from Tiipoi — one side for pillar candles, the other for tea lights. A couple of hand-crafted dinner plates from Curators of Clay could serve as a subtle hint that you're up for meals with these homebody pals, even if they consistently ditch other going-out plans. A delicate cup from Indus People makes for a cozy present too — it's perfect for snuggling in with some hot chocolate.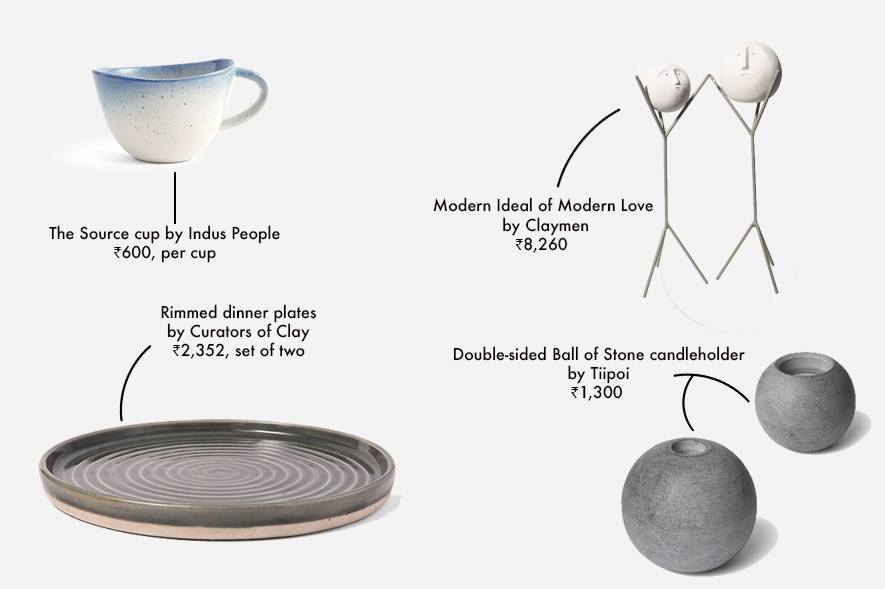 For Jetsetters Those who holiday regularly often have set ways of decision-making — where they go for inspiration, how they make reservations, and how they stock up on memories. Still, it can be helpful to have thought-provoking travel magazines and guides at hand. There's Holiday magazine, whose latest issue on Bhutan traverses the stamp-sized country through striking photographs and stories. The Escapist, from the folks of Monocle magazine, is recommended reading to stay abreast with what's going on in the travel space. Then there are the guidebooks by Cereal to Paris, New York and London — each is a carefully curated guide to the city, reflecting Cereal's quality and aesthetic sensibility. Lastly, Rubberband's Design Edition notebooks are ideal for nifty note-taking. They come in packs of three and a range of colours.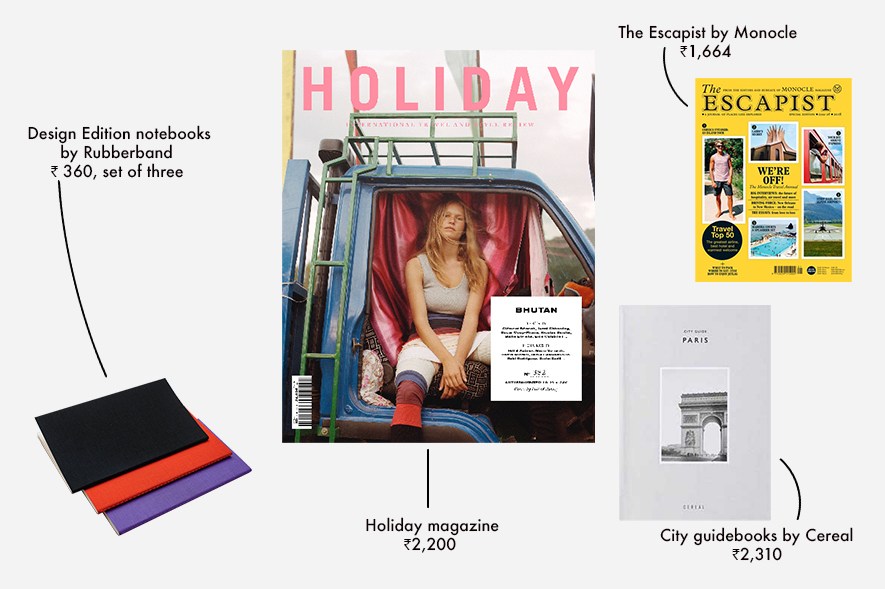 For You Amid all the gift-giving, don't forget yourself. If you haven't already, gather good karma with our very own Paper Planes x Bombay Perfumery candle. The hand-poured soy candle comes with a scent that's reminiscent of cool and breezy tropical mornings. But the best part is: funds raised from the sale of each candle goes toward a sterilisation drive for stray dogs that will be conducted by The We Exist Foundation. You may also want to prepare for the New Year with the 2019 planner from Rubberband — it's beautifully designed with a linen cover (choose between brown and black), and ideal for staying organised in the coming year. And if you plan to skip the parties and socialising, stay in with Archana Pidathala's Five Morsels of Love, a gorgeous compendium of Andhra recipes — some of which are perfect for a cozy and comforting winter.