In Store / World Affairs
The Forecast 2017 (Monocle)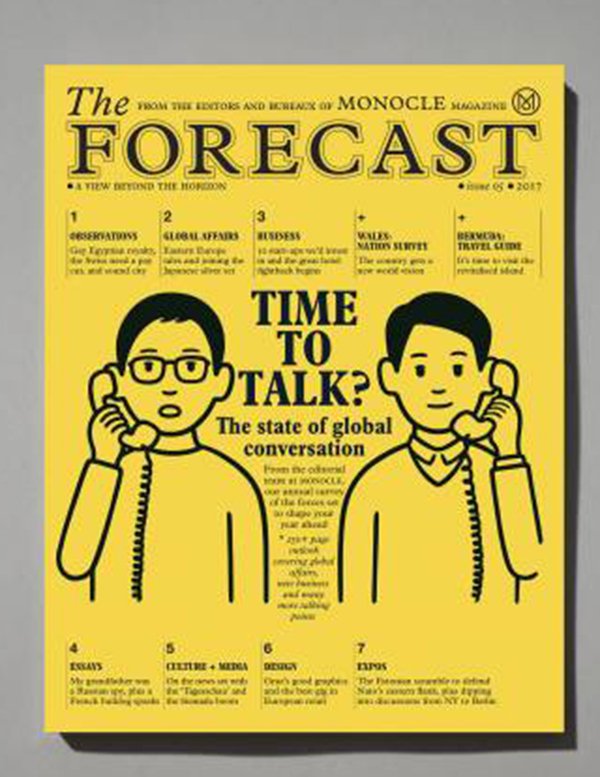 Description
With cutting-edge commentary and long-form articles from Monocle's editorial team, the third instalment of The Forecast is packed with fresh ideas for the year ahead.
With reportage from a range of correspondents, business minds, urbanists, historians and diplomats, The Forecast offers insight into everything from European retail to Egyptian royalty, Russian spies and silver-set cities. A mix of assessments, photo essays, illustrated portfolios and reportage are put together across 210 pages to provide your essential accompaniment for 2017.
Note: An annual subscription package for Monocle magazine includes The Forecast. If you are subscriber, the copy is complimentary – do reach out to us if you have not received your copy yet.

Delivery | 4 to 5 business days

More Magazines under World Affairs