In Store / All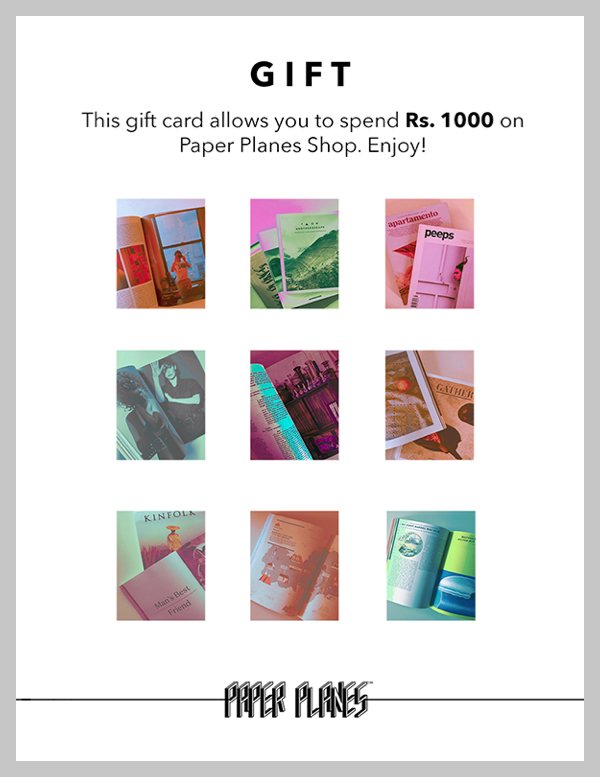 Description
A gift of beautiful and intelligent content for a modern reader.

Each Rs 1,000 gift card has a unique code that can be redeemed against any product on our online store*.

Note: The card can also be directly sent to the gifting address along with a personal note. For gift messages and other queries, email us at info@joinpaperplanes.com.

*Not applicable on subscriptions