Blog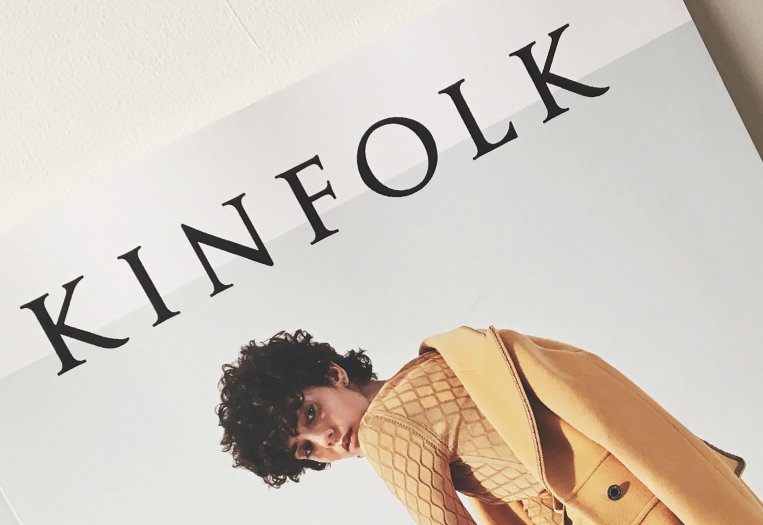 MAGAZINE| NEW IN STORE Words :
This minimalistic magazine has been one of our favorites for quite some time now, thanks to its aesthetically appealing visuals and thoughtful content; crafted under the watch of founder and editorial director Nathan Williams.
Issue 25 of Kinfolk celebrates food as a lens through which identity and relationships can be interpreted. What does a person's approach to food tell us about their values? As MFK Fisher famously wrote, sharing a meal can be more intimate than sharing a bed.
This issue includes an interview on classical music and cooking with musician Timo Andres who was nominated for a Pulitzer Prize last year and Martha Stewart, the culinary legend who has been amongst other things a fashion model, a convicted felon and a self-made billionaire. Kinfolk's contributing editor Jonas Bjerre-Poulsen offers some friendly guidance to his younger self, while William Kentridge - the South African artist talks about his new space in Johannesburg 'The Centre for the Less Good Idea' where failure is fostered. From the Korean concept 'Nunchi' to 'Ibeyi', a band with Yoruba roots – all find their way in the latest issue of Kinfolk. Also, explored in this issue; a visit to chef Camille Becerra in Manhattan and an interview with actress Lola Kirke who talks about auditions, America & her next act.
Buy a copy of Kinfolk issue 25 here.
Share Your Thoughts?