The pandemic has changed what it means to go to school. In this new landscape, a mother considers the possibility of homeschooling her child
Thinking Aloud is a space for visual artists and storytellers to reflect on our everyday lives through comics and graphic narratives. We hope you enjoy this corner of the internet.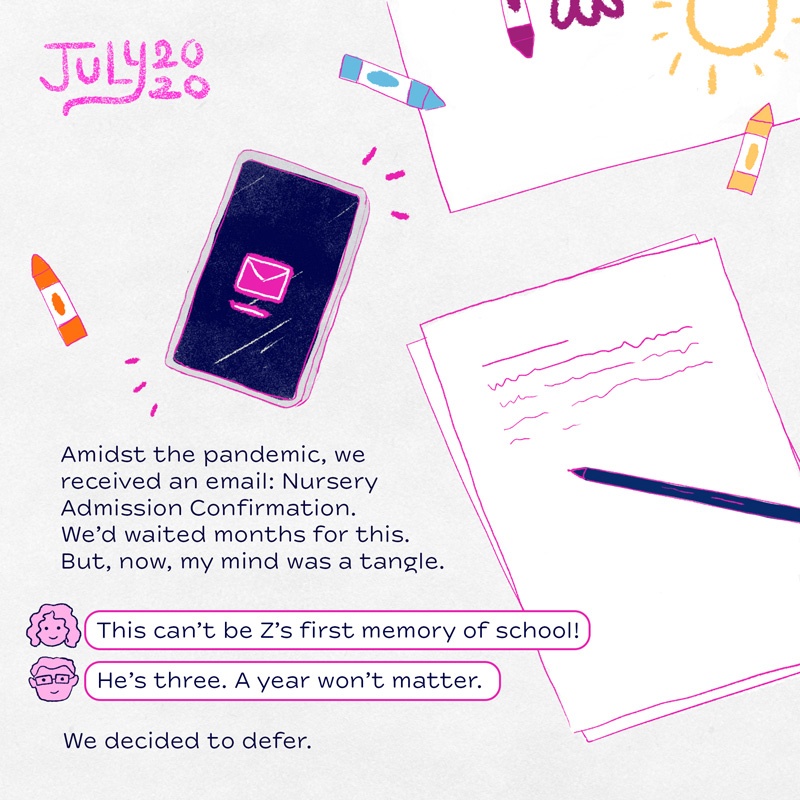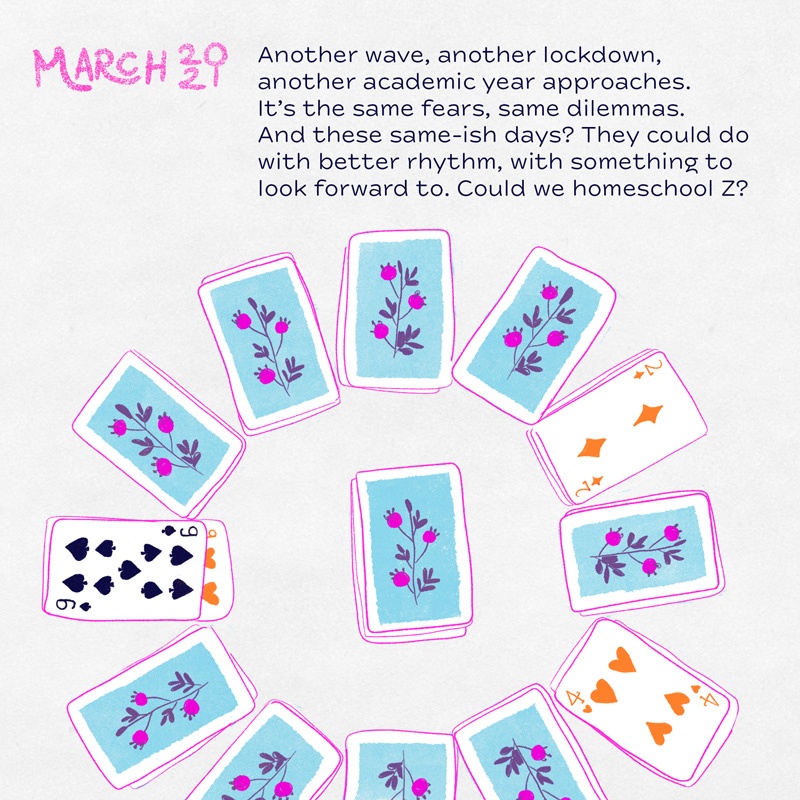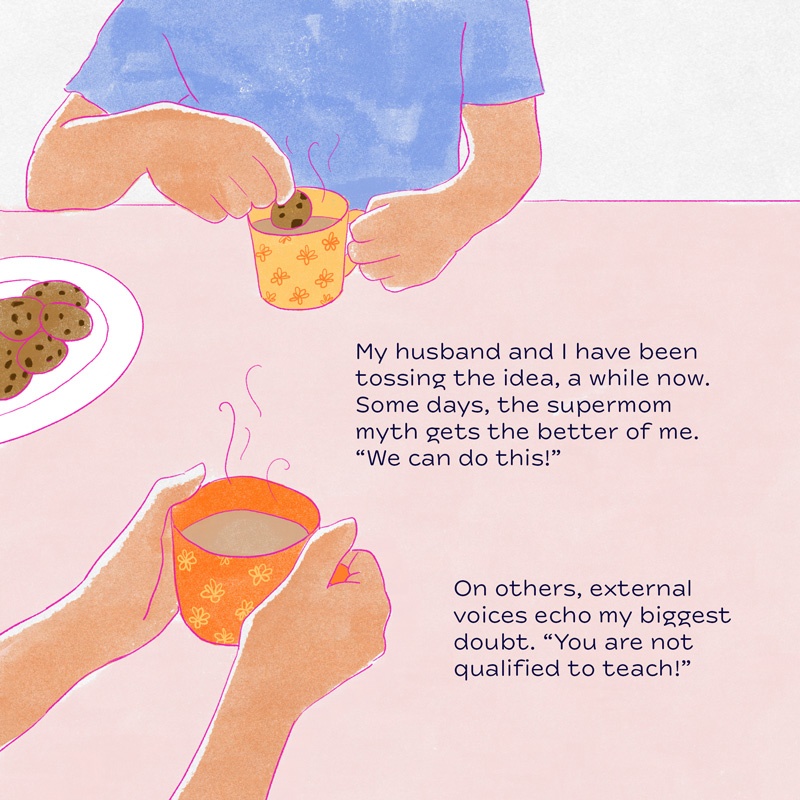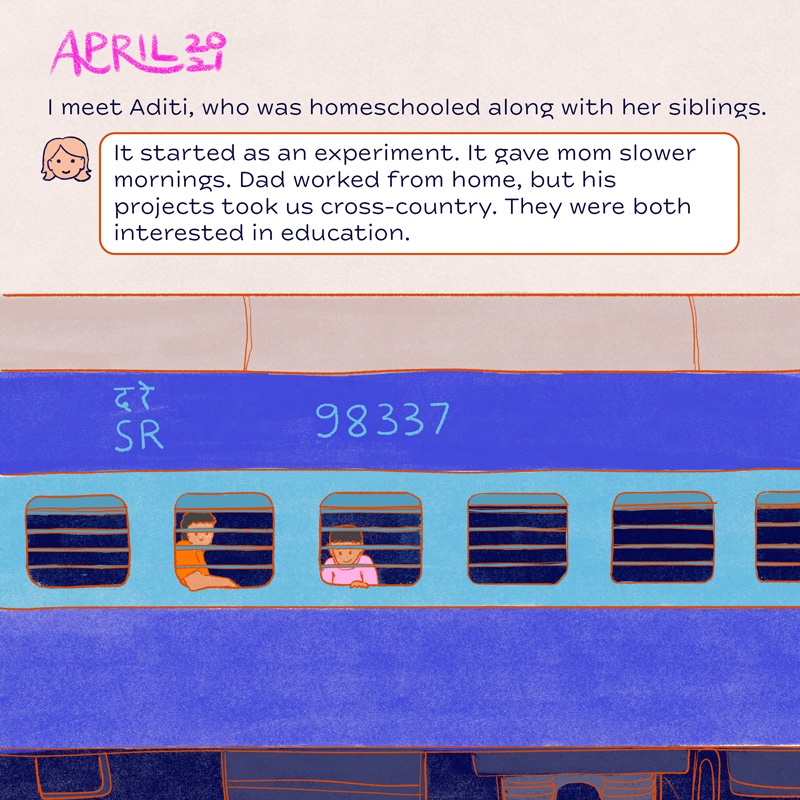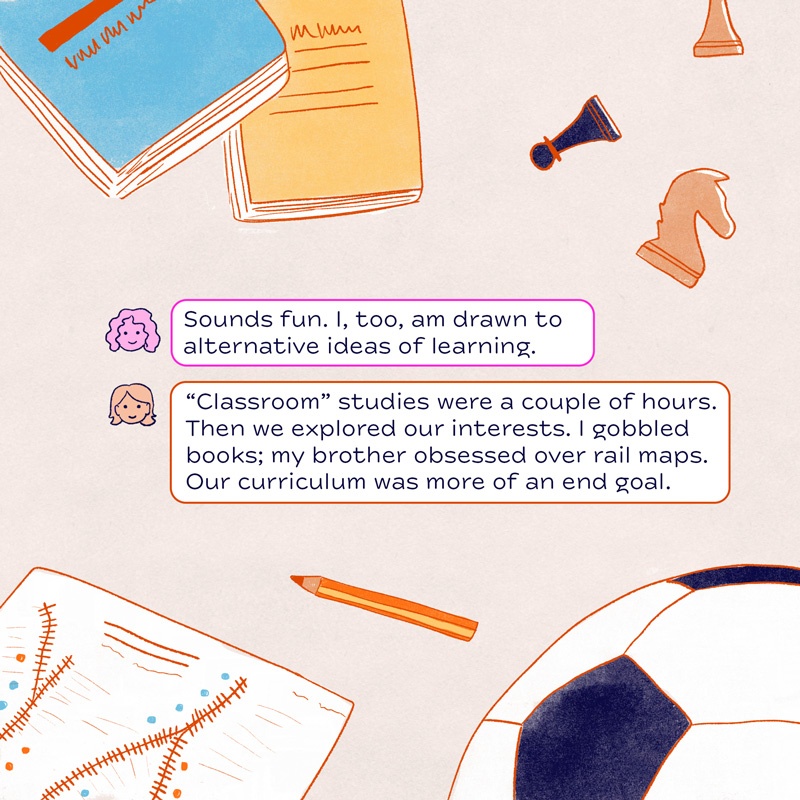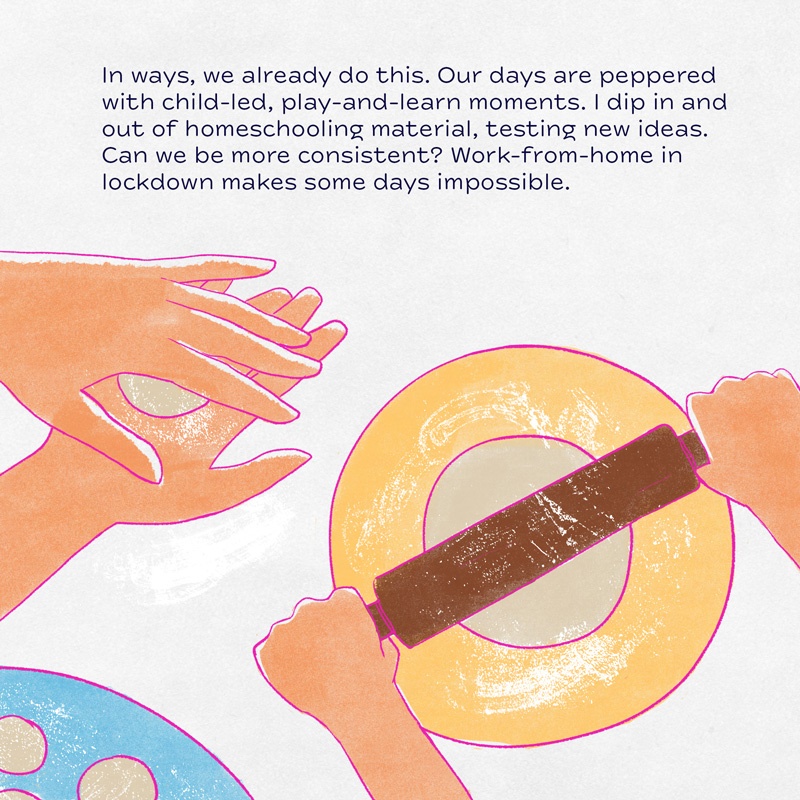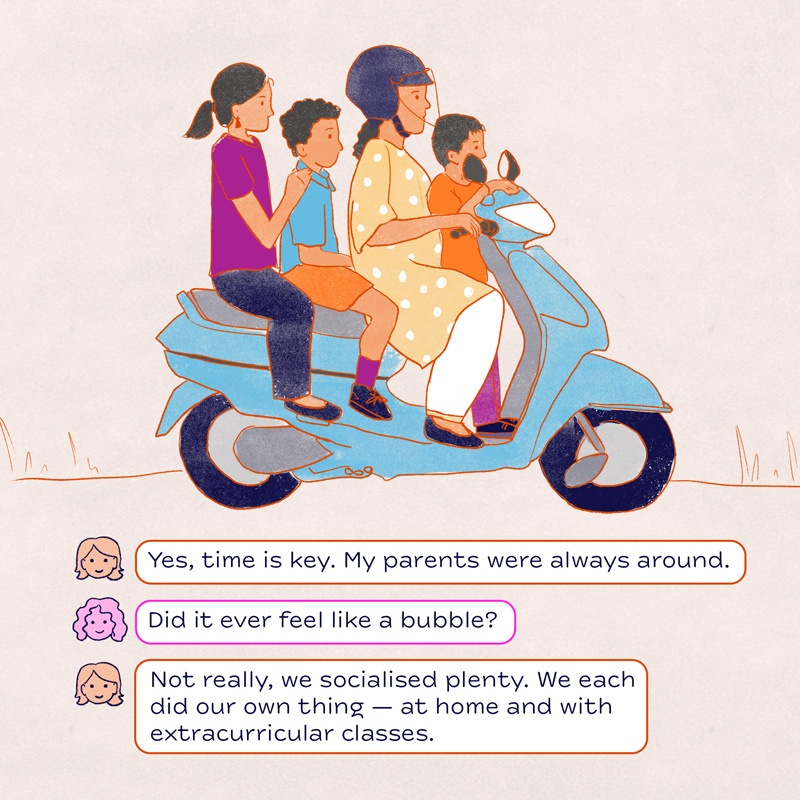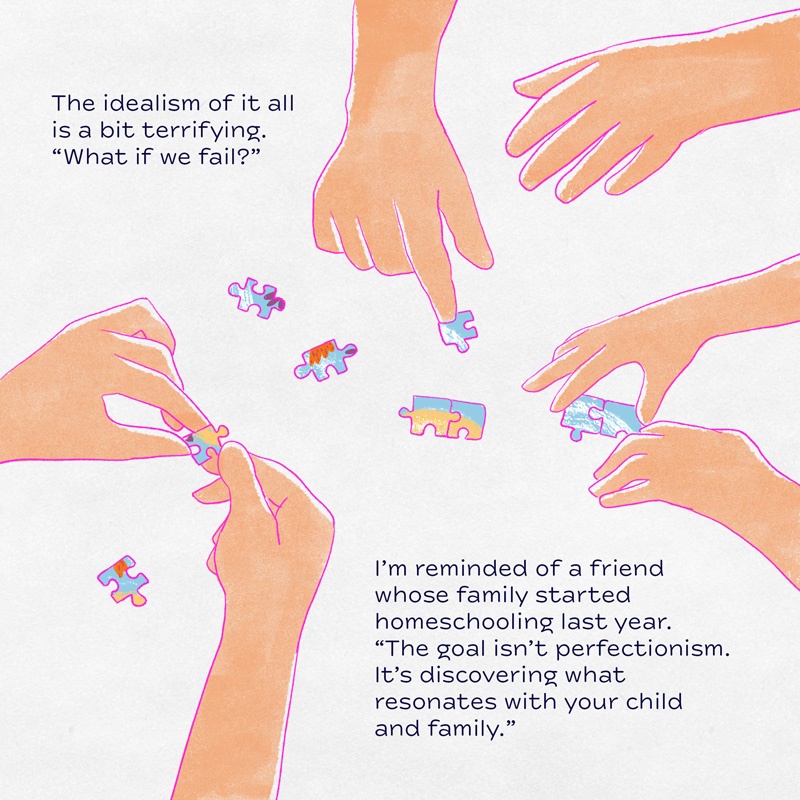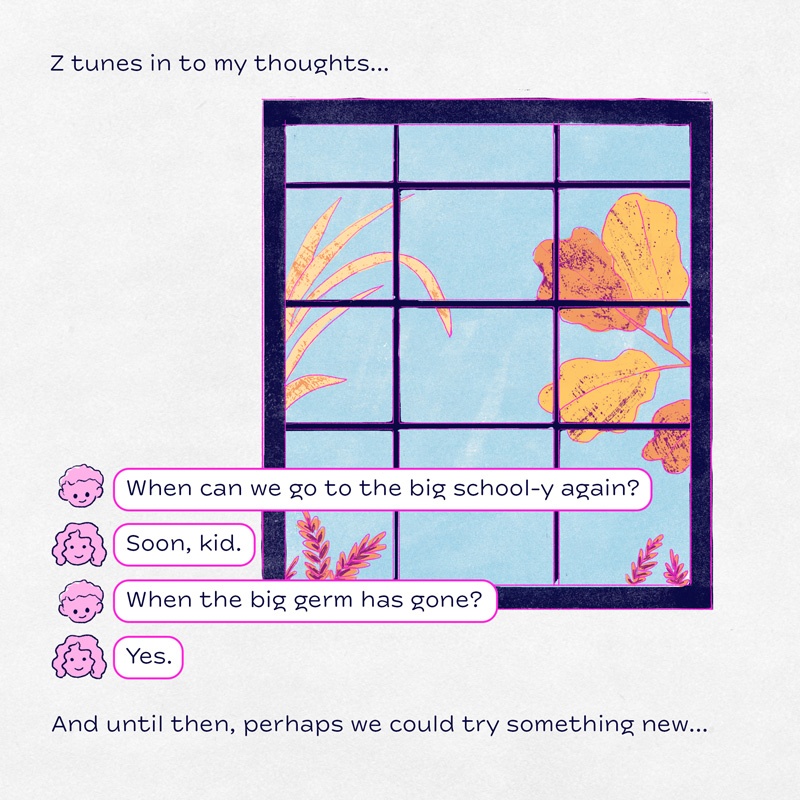 Gretchen Ferrao Walker is an independent writer-editor who has collaborated with Indian and international publications like GQ India, Forbes India, Time Out, Architectural Digest India, Design Anthology and Collectively.org. She is the former editor of travel bimonthly Time Out Explorer. She enjoys embroidering and making pictures. Aditi Elassery is a graphic designer and printmaker based in Mumbai. She's on Instagram at @aditi_e.