The true spirit of Jaipur can perhaps be experienced within the walled city. Here, in the labyrinthine streets, quirky shops sell everything from brass utensils, grains and spices, traditional jootis, pagdis, kites, firecrackers to jewellery; and the ever-present view of Amer Fort in the distance is a sight to behold.
However, it is the many private havelis, a clutch of them now lying abandoned and dilapidated, that capture my attention. Signature pink paint, weary with the weight of years, preserves the character of this heritage city and its streets with a timeless grace. My husband grew up in Jaipur, in a 150-year-old haveli on Baba Harishchandra Marg. He shares anecdotes of hearing ghostly wails and of puppies disappearing in the suranga (long alleyways inside the haveli) — and I take delight in listening to them.
As I walk through the narrow streets of Jaipur, which was built under the reign of Maharaja Jai Singh II, during the 18th century, I find these architectural wonders at every corner. Opened in 2017, the Museum of Legacies is one of the better-maintained havelis with a stunning collection of textiles, jewellery, paintings and sculptures. Some havelis have also been converted into chic boutique stays.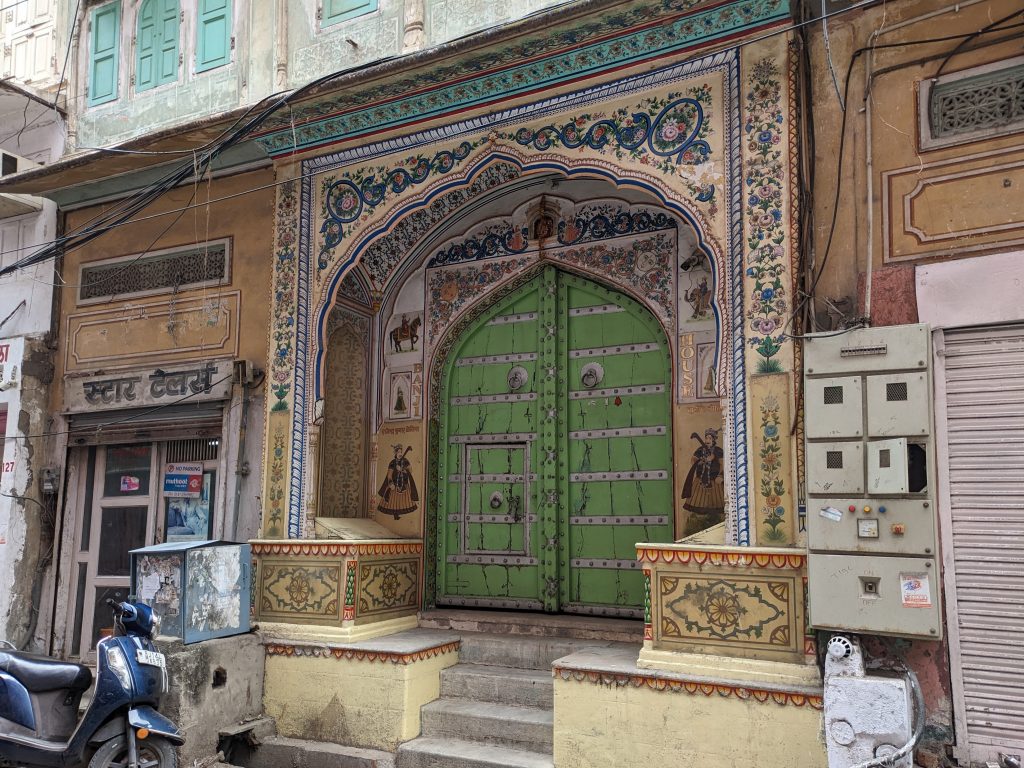 But what I love the most about these havelis are the wooden doors — ornate and intricately carved — or, at times, grand brass ones. The doorways usually feature gokhdas (seats) and chhatris (vaulted domes) — architectural elements that balance beauty with function. These shaded seating areas were an essential part of the havelis' hospitability, and visitors were often welcomed here with refreshments and snacks while they waited for their host to arrive.
Historically, these homes date back to the 18th and 19th centuries when Jaipur was a bustling centre of trade and commerce. I've heard that the grandeur of these doors is an indicator of the wealth of the merchants who owned the havelis, and I can almost imagine men in colourful turbans lounging on these very seats centuries ago, munching on mirchi vadas and pyaaz ki kachoris.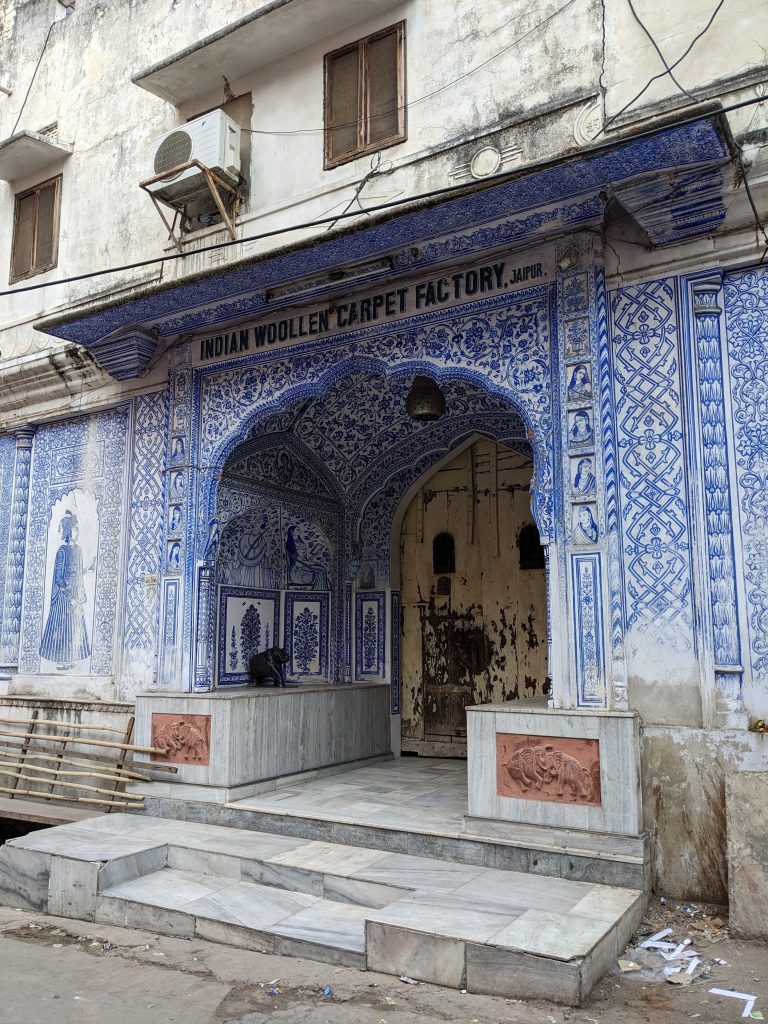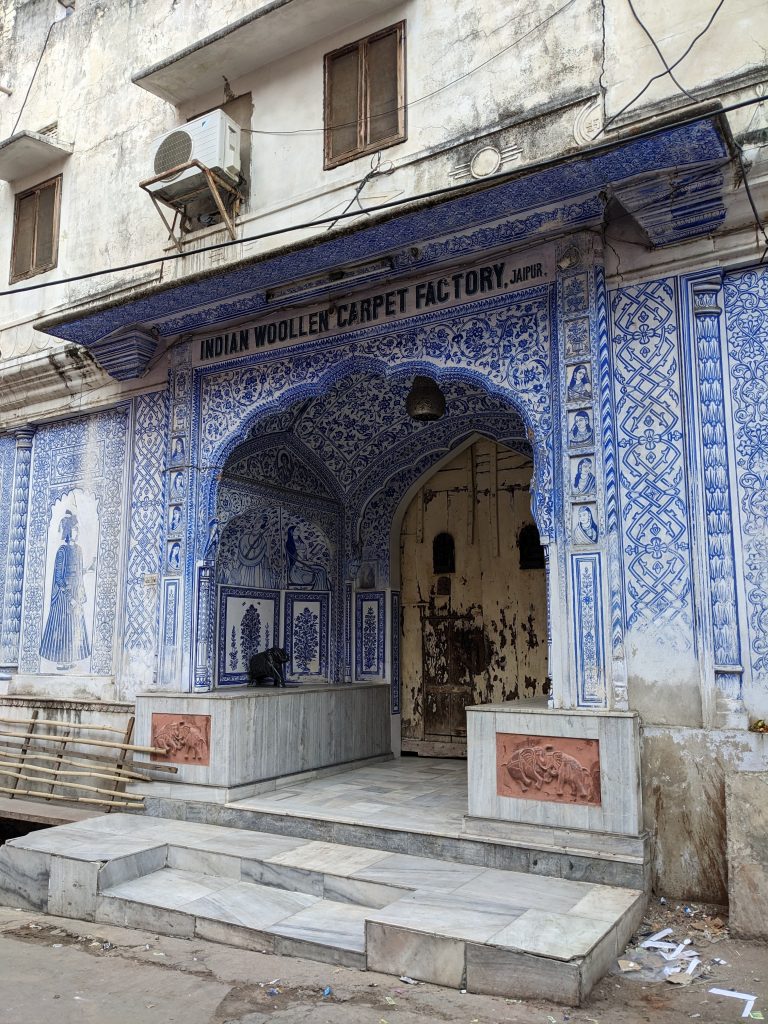 While some doors have motifs of flowers, leaves or peacocks — representing grace and beauty — others are adorned with images of elephants, regarded as a symbol of strength and prosperity. Among the more famous ones are the four 'season doors' in the inner courtyard of the City Palace — known as Ridhi Sidhi Pol. Each door is dedicated to a season, and accompanied by a marble relief of the deity associated with that season.
The petal pattern of the Rose Gate symbolises winter and the worship of Goddess Devi. The multi-coloured Peacock Gate, dedicated to Lord Vishnu, represents autumn. The vivid green Leheriya Gate, associated with spring, is dedicated to Lord Ganesha. Lastly, the enchanting Lotus Gate, replete with designs that signify summer, is dedicated to Lord Shiva and Goddess Parvati.
Upon walking further, I realise that these doors serve a functional purpose, too. The thick wooden doors keep the scorching heat of the desert at bay, and the small openings at the top of the doors allow for adequate ventilation.
The craftsmanship is an amalgamation of Mughal and Rajasthani elements, characteristic of Jaipur's architecture. The use of intricate carvings, brass studs and decorative embellishments such as mirror work, stone carvings and marble statues is reminiscent of the Mughal style. To me, these doorways signify a timelessness that one feels when traversing through old cities, such as Jaipur.
Our selection of stays across India, best visited for their design and style. Check in
Seema Misra loves capturing life through words and watercolour sketches. She is based in Malé, Maldives, where she works as a content manager for a hospitality brand. She is on Instagram at @seemamisra.