The summer of 2017 was a difficult one for me. My grandmother was ill and in the hospital. My anxiety and fear were running high, and in the midst of it all, I was preparing a proposal for my very first typography walk. One afternoon between vigils at the hospital, I headed to Delhi's Kashmere Gate to explore the neighbourhood between two of the city's oldest Christian cemeteries, in search of interesting letters. It was all going to plan, until I couldn't find one of the cinema halls I was counting on — Minerva. My beacon to find it, obviously, was its sign. I knew it to be made up of wide, squarish, tightly spaced uppercase letters in red, perched on top of the building. I walked up and down the busy side street it was supposed to be on, and checked my notes and map. I knew it was closed, and expected the sign to be decrepit, but to discover that it had disappeared altogether was more than I was prepared for. I stood in that busy street, tears in my eyes. The loss of a cinema hall sign I had never seen before proved to be the catharsis I didn't know I was in need of.
From that day, looking out for signs of old single-screen cinemas became a quiet preoccupation. These landmarks and their signs are remarkable examples of the city's spirited architectural and typographic history — a throwback to a time when our urban landscape had not become quite so homogenous, and charm outranked prosaic visual consistency. I once paid a small fee to enter the grounds of the Charkha Museum in Connaught Place to get the perfect photograph of the erstwhile Regal Theatre's sign that was constructed right into the building. The unassuming, sans serif uppercase letters, painted the same white as the building, aren't easy to capture, set as they are in the parapet of a higher floor. For a few years now, I have been beginning typography walks in Paharganj at the now-defunct Imperial. Its charming vertical sign still stands, understated in its Art Deco appeal, and a harbinger of the scores of vertical neon signs just down the busy market. The chic sign is all the more intriguing when you learn about Imperial's history as a theatre that hosted balls in the 1930s, and converted to a cinema hall when India's first talkie Alam Ara was released. Loss, I have come to accept, is par for the course when one's pursuit of joy lies in exploring a city's living history that is slowly melting away. The modernist façade of the bygone Paras Cinema disappeared before I could make one last pilgrimage to take in its concrete texture and imposing letters.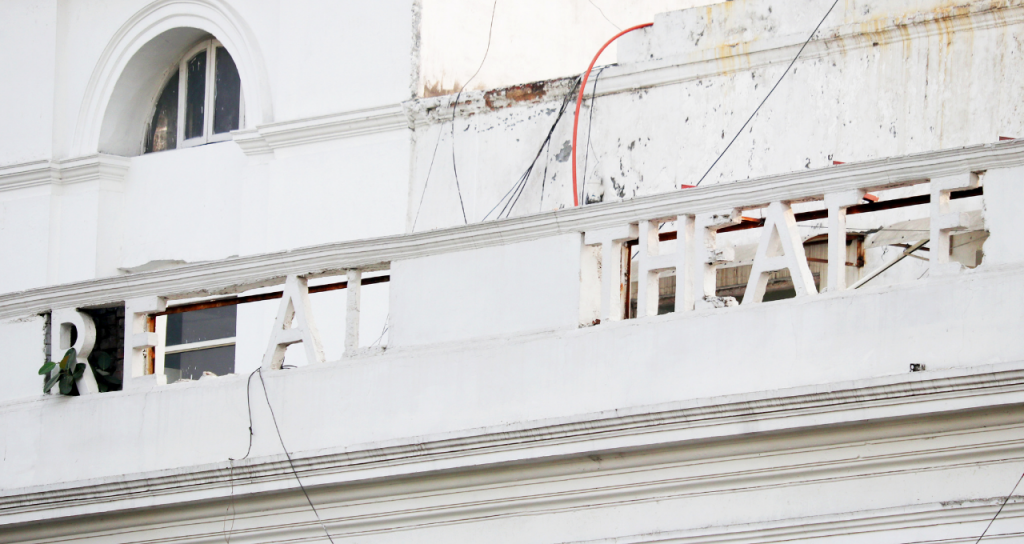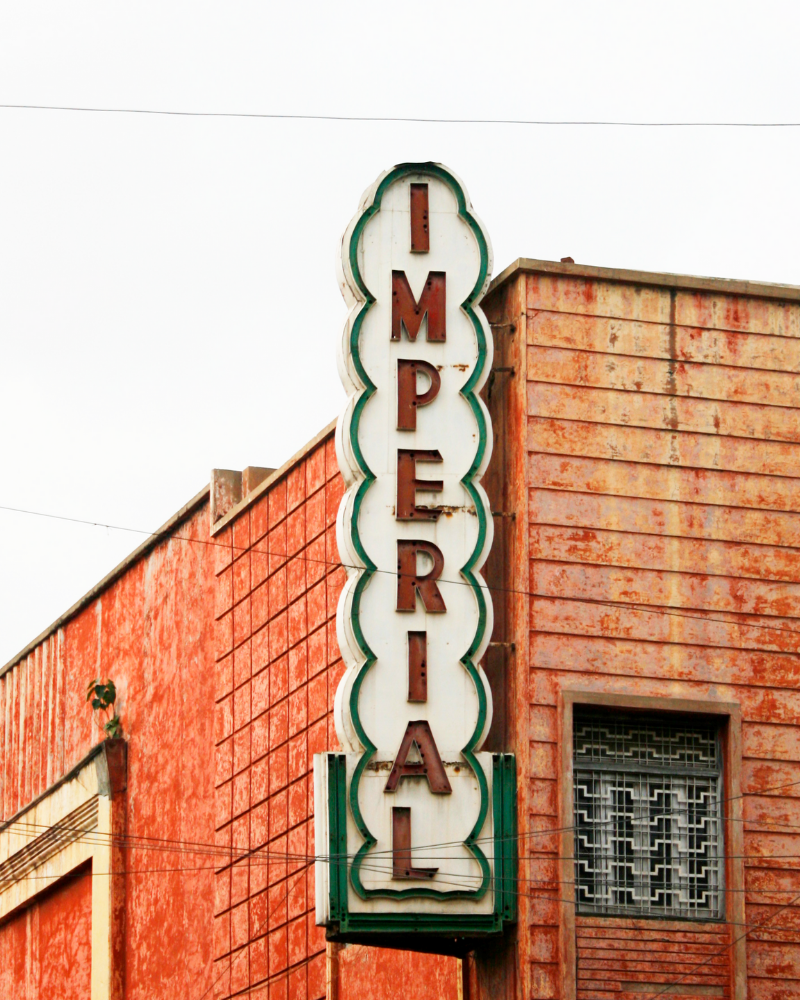 Oddly enough, for one so consumed by signs of old theatres, I am not much of a cinema-goer. My parents never miss the opportunity to remind me that when they would take me to the movies as a child, I preferred looking at the still pictures of the posters outside. Recently, I wondered if one of these cinema halls of my childhood might still endure, signage and all. Gingerly, I made my way to one of them, and as a gift from the universe at the end of a tough year, there it was in all its dusty pink glory — Alka, four uppercase letters in a thin, elegant sans serif, meticulously stacked on the theatre's front.
Our selection of stays across India, best visited for their design and style. Check in
Pooja Saxena loves the written word — drawing it, reading it, and writing it. She is a typeface designer by day, and independent bookstore employee by night. She is on Instagram at @matratype.