Growing up, my time in Goa was limited to annual summer vacations. While traversing the narrow, winding streets of my village St Estevam, about 22km from Panaji, I remember being intrigued by the houses that seemed to be perfectly placed amongst a backdrop of greens.
Each of these old homes had a colourful set of doors and windows, and a steep sloping roof, adorned by neatly trimmed eaves boards. But what particularly caught my eye was the porch, known as balcão, that fronted each house. It was characterised by an imposing set of stairs, cushioned by gracious curved walls, flanked by pillars that supported a pyramidical roof above, and with a bright red oxide sopo, or a seat built into its sides. The balcão was where it all happened — interactions with passers-by, afternoon naps, or endless chats over cups of chão. Even the household pets seemed to love relaxing out here. Something about it told me that it was the perfect stage for the susegad Goan life to play out.
On one of these yearly pilgrimages to Old Goa, which was once the capital city of the Portuguese Eastern Empire, I visited the 16th-century CE Archiepiscopal Palace. Not far from the popular Basilica of Bom Jesus, and right next to the stately Se Cathedral, this would've been the Archbishop's residence. I remember its stark white walls, double-storey face and imposing roof. And to access it, a flight of steps, enclosed within Baroque curves, leading up to a large quadrangular porch. It left a deep impression on me, and it was only years later that I would learn that this particular porch — likely an 18th century intervention — was a forebear to the present-day balcão in Goan homes.
But the balcão's roots go back even further. According to Dr Rohit Phalgaonkar, a historian whose research is focused around Goan culture, around the 13th century CE, temples along the Konkan belt had a sopo, made of either stone or wood. This particular feature was seen in vernacular houses along the belt as well. These intermediary entrance spaces helped to shield against the region's hot and humid weather.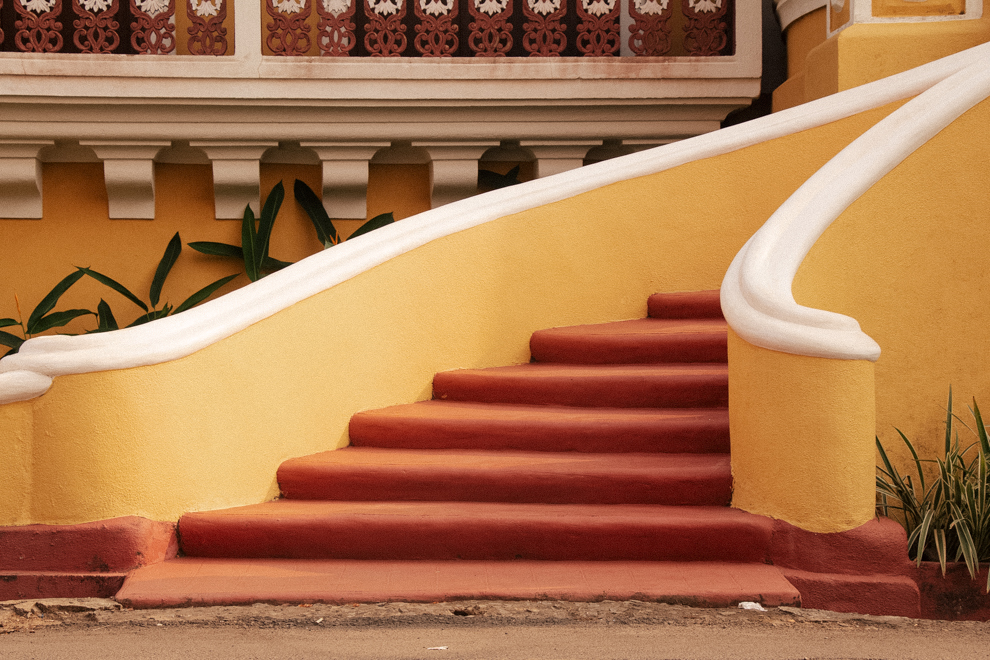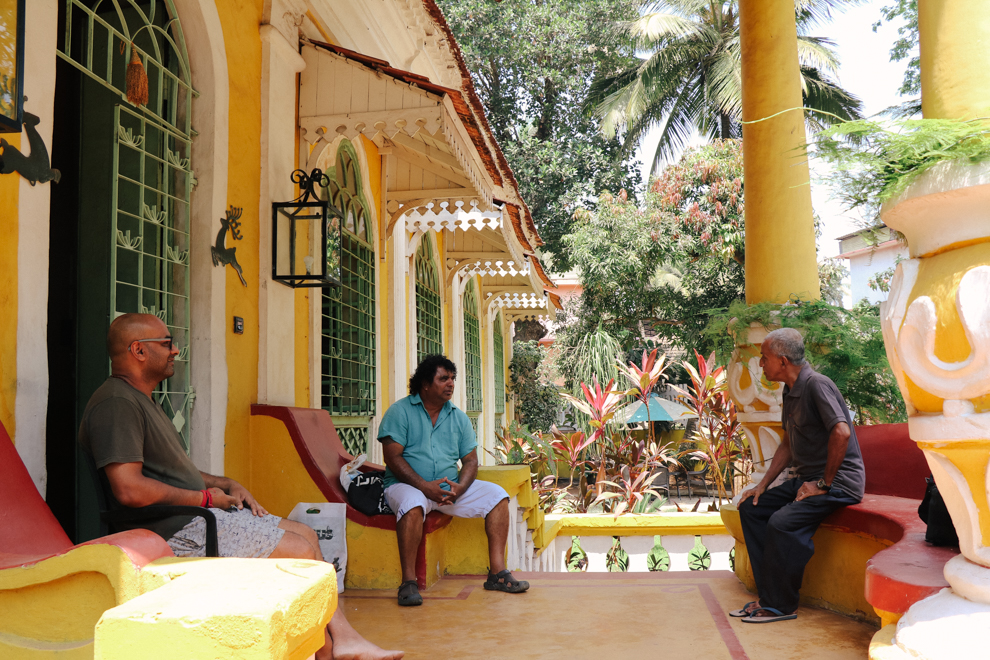 The arrival of the Portuguese in Goa in 1510 changed the face of its architecture. While early designs of buildings were imported from Europe these were not attuned to the climatic conditions of the region. However, with time the sensibilities of Goan masons and craftspeople were shaped by these European ideals and infused with their understanding of the local context.
A distinct style of architecture emerged in the 18th century CE, when Pombaline Reforms in Portugal came into being. The reforms encouraged more interactions and a sense of equality between the Portuguese and Goan Catholics (whose families would've converted some generations before). The Goan elite rose in rank and stature, occupying several prominent positions in society. These changes were sought to be reflected in the architecture of their newly built homes.
The signing of the Anglo-Portuguese Treaty of 1878 led to improved connectivity with the rest of British India. As Goans migrated to India and the rest of the world, and with increased economic gains, they were further empowered to build large imaginative homes to reflect their aspirations. In an essay in Marg, architect Raya Shankhwalker explains that the balcão was first added to Goan homes, built in the 18th century, as an afterthought, but in the 19th century, homes were built with this architectural feature in mind, which resulted in a pleasing dynamic facade.
As Goans adopted a Westernised lifestyle, the balcão became a social device that opened the house to the world, breaking previously held conservative norms. While the traditional Hindu house was arranged around a central courtyard, the Catholic house now faced outward. It soon became a symbol of status too — the increased height and ornamentation indicated one's position in society. In time however, Catholics of all social backgrounds had homes with a balcão.
In their own odd way, these balcões and the houses they opened into inspired me to become an architect and to spend more time documenting them. The richness in character that the balcão exudes across Goa's streets continues to amaze me. Goa's unique architecture is the end product of the synthesis of several cultures, over several centuries, and the beloved balcão — a symbol of the Goans' fight to affirm their aspirations — ought to be cherished.
Our selection of stays across India, best visited for their design and style. Check in
Lester Silveira is an architect who divides his time between Goa and Bangalore, documenting and archiving their rich architectural heritage. He runs a heritage blog called the balcão. He is on Instagram at @thebalcao.