Through a crack in the wooden frame of an old window, the soft glow of the evening spills onto the mud walls of my crumbling ancestral home in our mountain village of Chinwari. A balmy breeze follows suit and waltzes in as I open its groaning wings. I think of all that it has showcased whenever I visited the village home on winter vacations as a child. Through this mount, I have seen my grandmother tending to her fruit trees, my siblings playing badminton, and the colours of fall. Windows are my favourite feature in a building, for they frame memories like none other. Through them, I have seen the sun pour gold over my mother's radiant face, witnessed my father perform his brother's last rites, the bounty of the year's apple yield, and the endless downpour of a Himalayan monsoon. Sash windows from old Hollywood films, sliding windows that frame a forest, and arched windows straight out of an English setting are all after my heart, but the ones that hold a special spot are the beautifully carved traditional windows of Kumaon in Uttarakhand where I grew up.
What sets them apart is the intricate carving, known as likhai, on the facade of these small, arched wooden windows in traditional Kumaoni homes. Across the mountains of Uttarakhand, the carvings can be seen on the windows (and doors many a time) of dwindling vernacular architecture. These doors and windows are kept small — the design evolved to suit the cold climate of the area wherein heat needs to be kept trapped indoors — and they are often made of wood from trees like walnut (akhrot), horse chestnut (pangar) and Himalayan yew (thuner).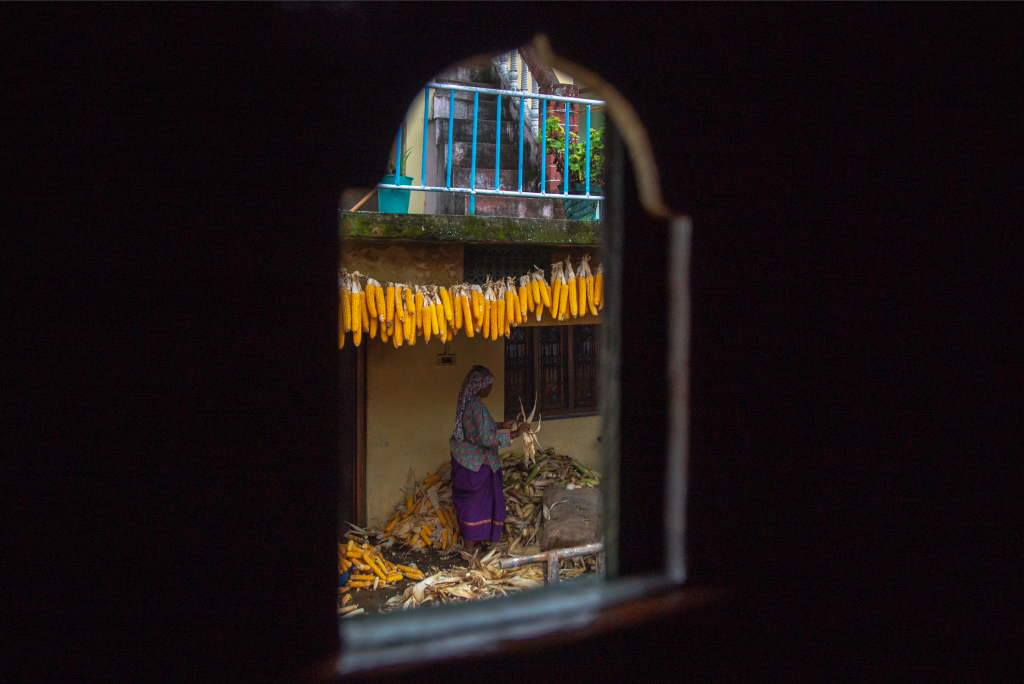 Homes across the Kumaon region — comprising the districts of Nainital, Almora, Bageshwar, Champawat, Pithoragarh and Udham Singh Nagar — are adorned with likhai carvings on windows. (In comparison, in Garhwal, in the western part of the mountain state, likhai is predominantly found in the temples.) Some of the oldest finds of these carvings are said to date back to the 16th and 17th centuries CE, when it was not just a way of adorning entrances — the intricacy was also a reflection of the socio-economic standing of the household, with more elaborate patterns found in more prosperous homes.
The motifs that feature in likhai carvings draw inspiration from nature, folklore, and religion — there are swans, lotuses, creepers, and geometrical patterns. The suva, or parrot, is an auspicious symbol that appears often in folk songs and stories in Kumaon, and is a recurring motif in likhai as well. Tibetan motifs such as dragons and the three-flower theme, as well as tantric art motifs are also to be found in designs, especially in the regions of Munsyari and Johar Valley, which lie close to India's border with China's Tibet Autonomous Region and Nepal.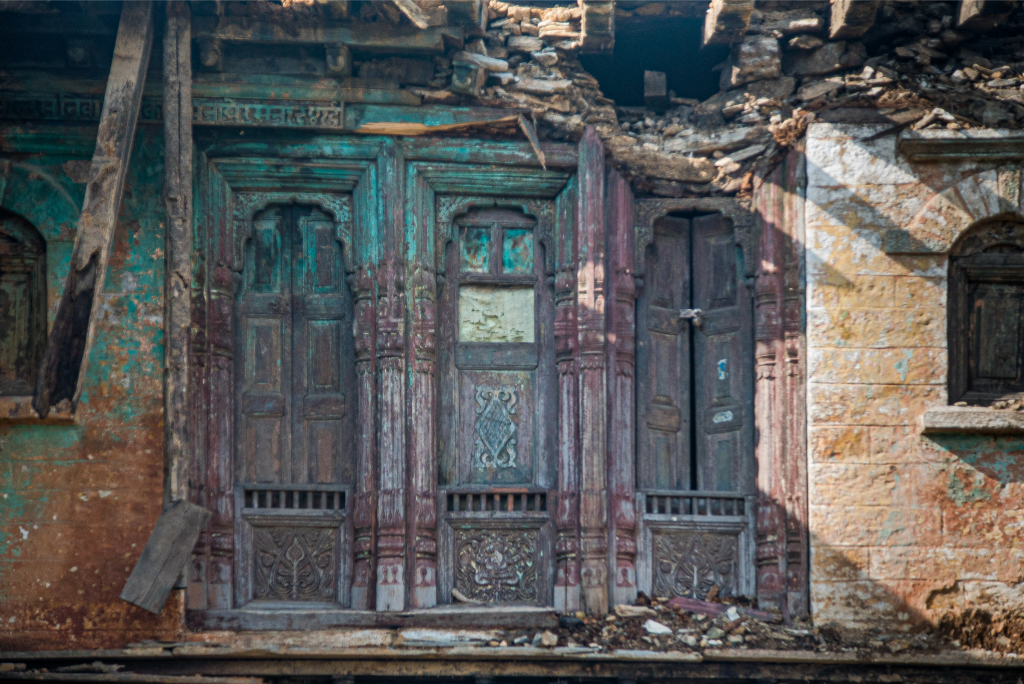 The craft has seen brighter days, but in the small town of Munsyari, located in the shadow of the Panchchuli massif, and the village of Jalath nearby, there are Ordh artisans, a lineage of traditional likhai craftspeople, who continue to practise this craft. In Johar, higher up, carved windows are easily sighted in most villages, from Laspa all the way up to Milam.
The iconic modern architect Le Corbusier reportedly once said that the history of windows is the history of architecture, and in the case of Kumaoni windows, it certainly is the history of a culture as well. As migration to the foothills increases from the higher Himalayas, culture and architecture are slowly taking a backseat, and there are fewer and fewer artisans who carry the tradition of likhai forward to the next generations. But a wander through lanes in towns and villages across this part of Uttarakhand, and a peek into its windows can still give you a glimpse of a bygone era, and in some ways, of new possibilities.
Our selection of stays across India, best visited for their design and style. Check in
Shikha Tripathi was born and brought up in the Himalayas, and writes on various topics like culture, ecology, sustainability, and the mountains. She is on Instagram at @shikha_trip.
Vivek Raj Singh is a photographer and cinematographer, with an interest in telling stories from the Himalayas and the Northeast. He is on Instagram at @vivekr.singh.