Last month, as I was leaving the CEPT University campus after catching up with an old professor, I was caught in a sudden shower. Seeking refuge from the rain, I rushed to a nearby café, which I realised was in the same complex as Amdavad ni Gufa, also called Husain–Doshi ni Gufa (Husain–Doshi's cave) — I decided to pay a visit. Completed in the mid-1990s and located in the heart of Ahmedabad, the Gufa stands testament to the power of art and creativity.
Its unconventional exterior immediately captures attention. The dome-shaped roof shells — made with lightweight ferrocement, layered with chicken-wire mesh and mortar, and covered in China mosaic — protrude above the ground. These are said to be inspired by tortoise shells, and a snake-like mosaic wraps around them.
It's no wonder this structure emerged from a collaboration between an artist and an architect — MF Husain and BV Doshi. Doshi, who passed away recently, was India's sole recipient of the prestigious Pritzker Architecture Prize. He described the Gufa as an "exploration through silence, fluidity, and ambiguity."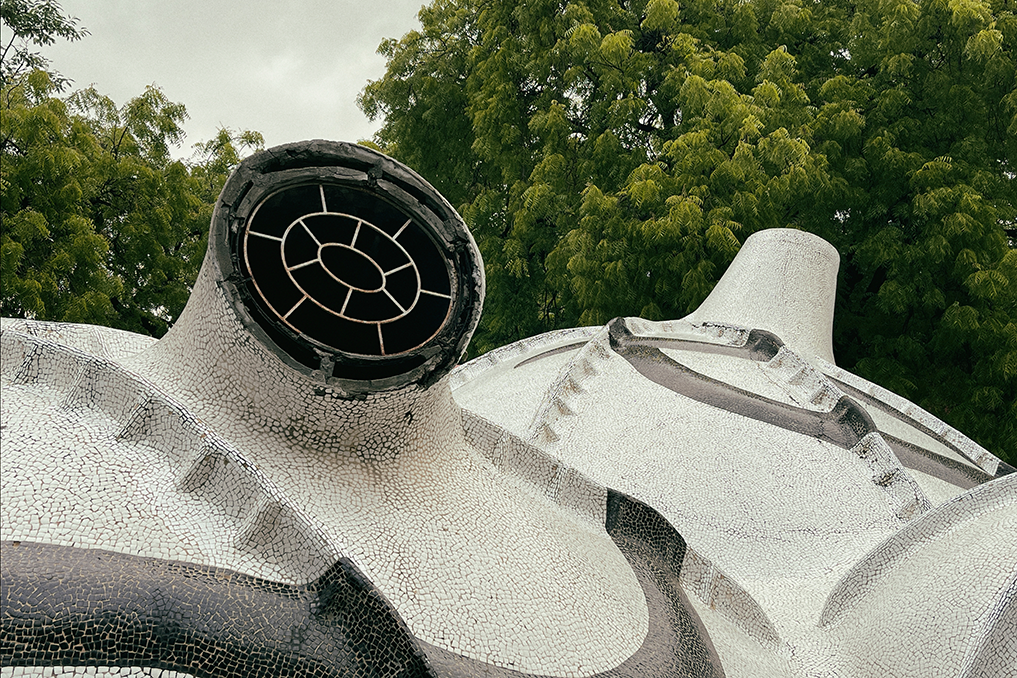 The design was computer-aided and employed local craftspeople who used waste material to construct the structure — the mosaics are created from broken crockery and waste tiles. The interior of the gallery, devoid of any straight lines, defies convention. Even the columns take on irregular organic forms, and the cool floor is constructed with wire mesh and mortar. Adorning the walls are vibrant murals painted by Husain. Strategically placed skylights allow rays of sunlight to filter through, casting a celestial glow upon the artworks.
The Gufa is designed to be climate-responsive — to maximise natural daylight while maintaining a comfortable interior temperature, with mosaic tiles that reflect sunlight and given that it is underground. But that day when I visited, the oppressive humidity left the interior feeling a little stuffy. I found a cool spot to sit and reflect on my surroundings. In that moment, the Gufa became my sanctuary — a refuge from the cacophony of everyday life.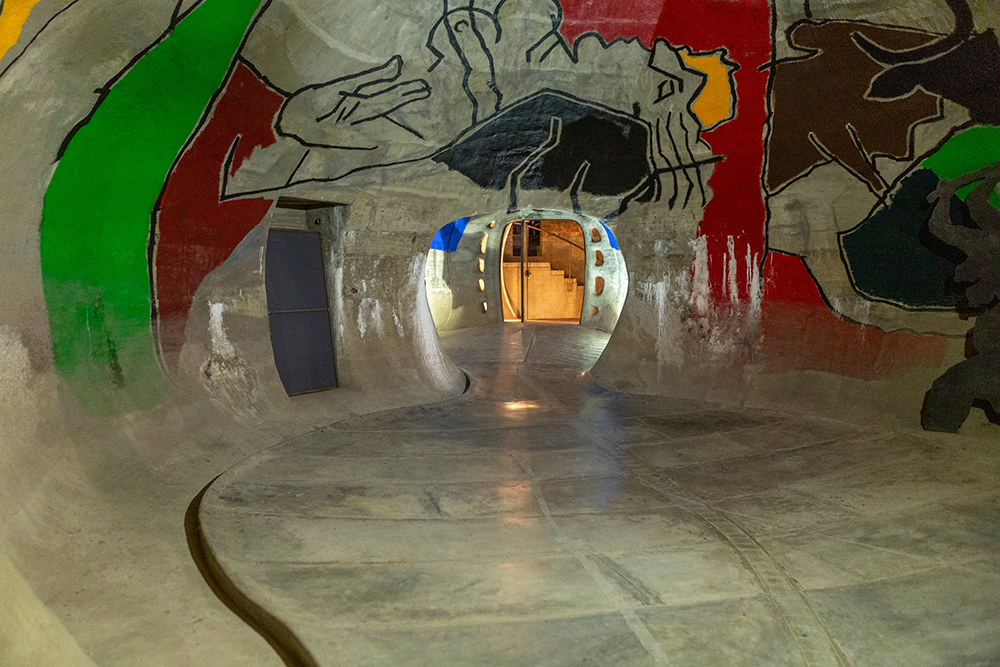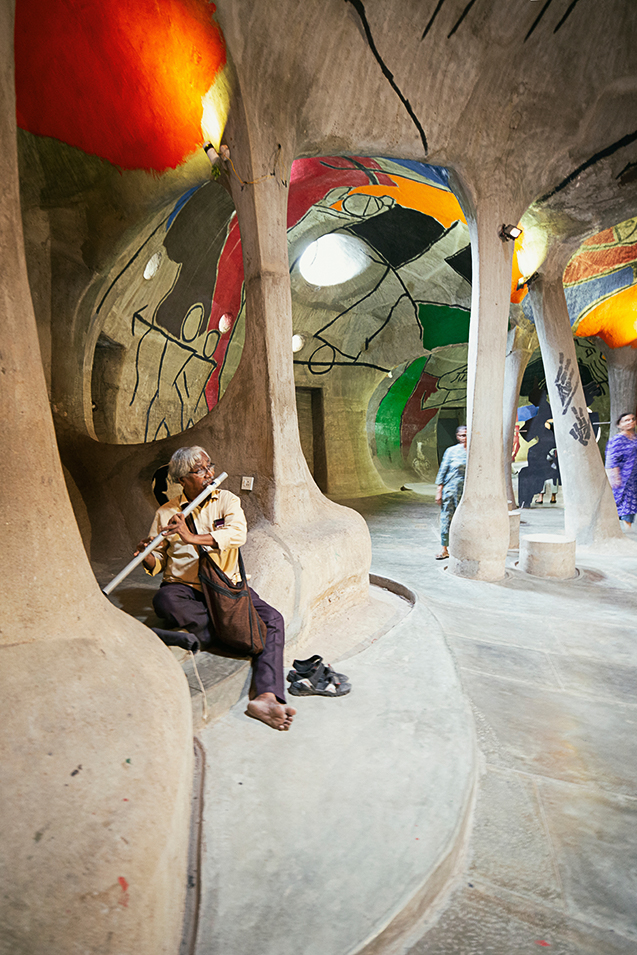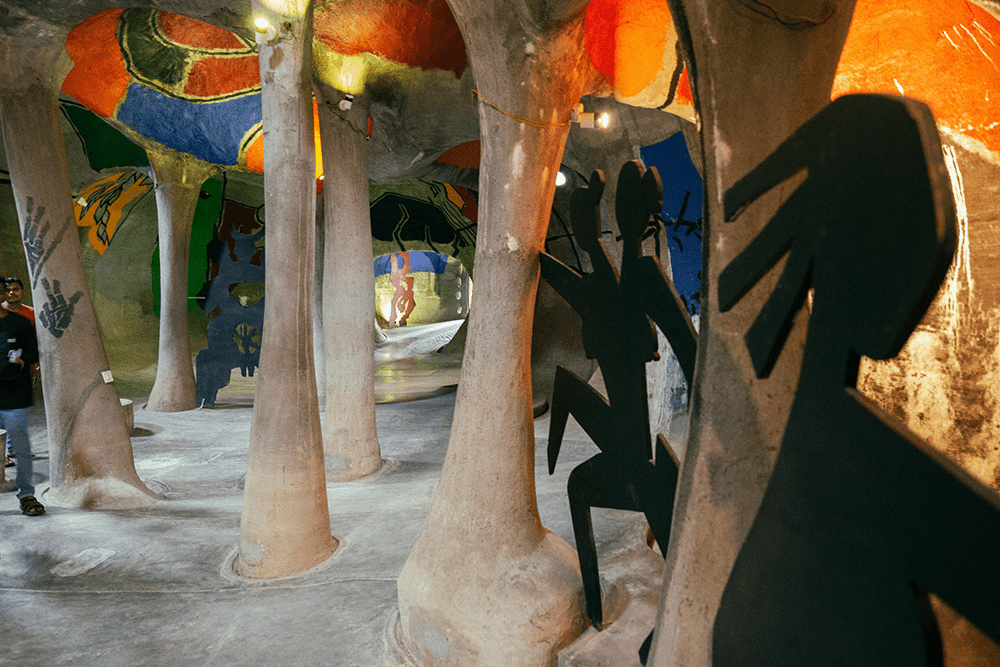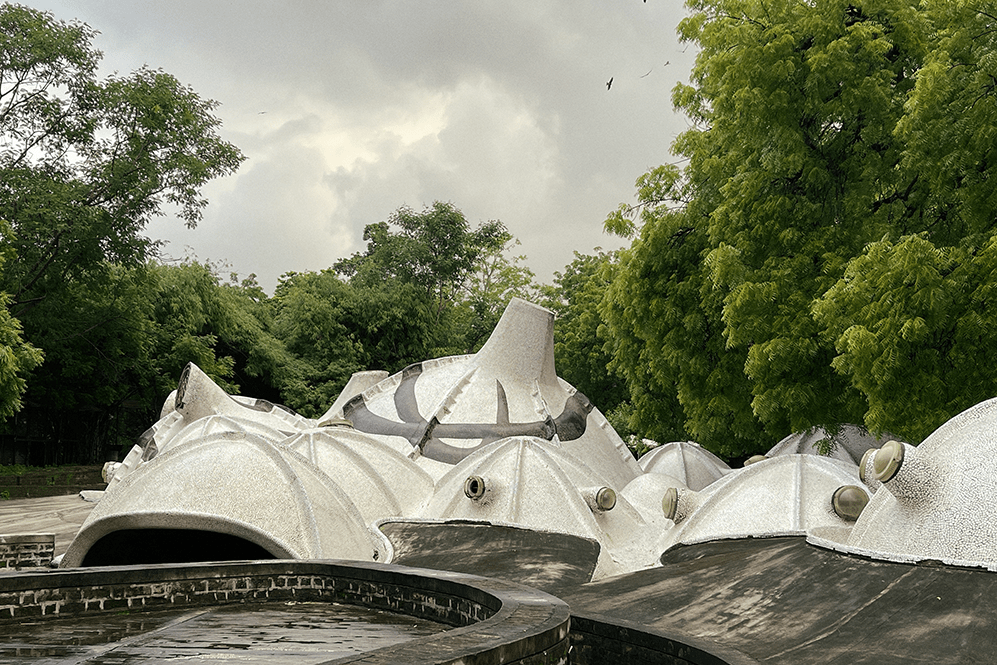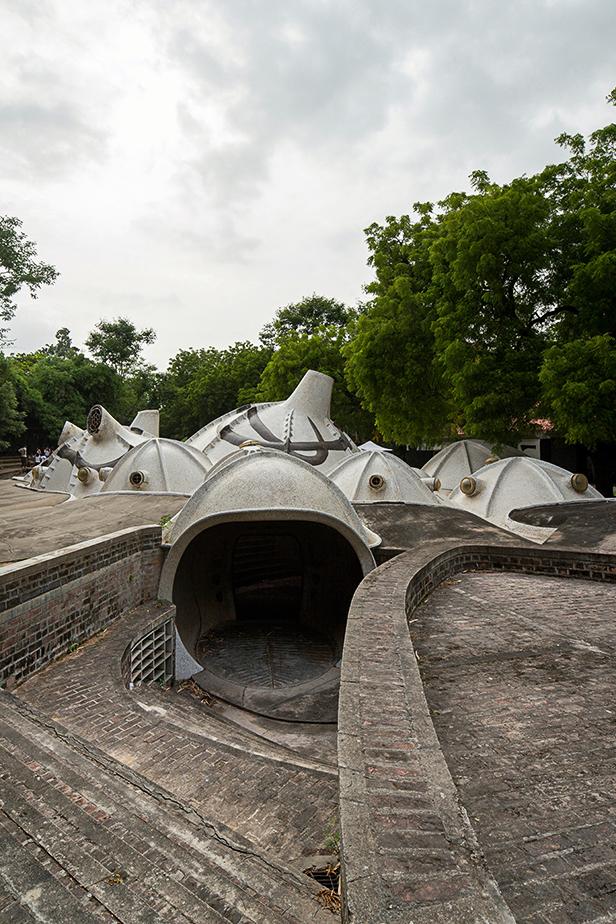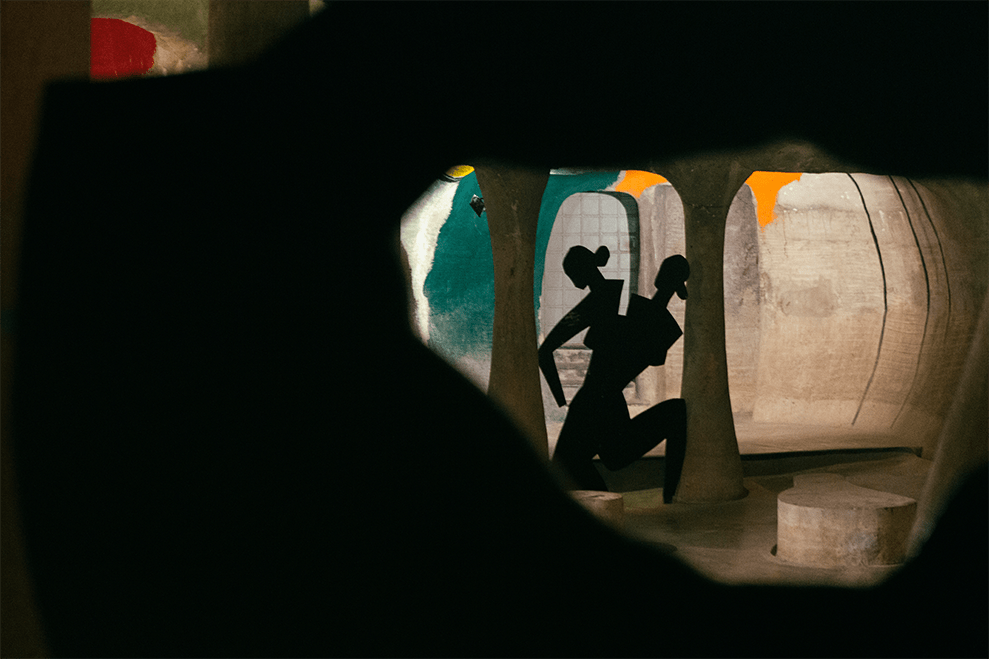 Find your way to the Husain–Doshi ni Gufa in Ahmedabad via Google Maps here.
Our selection of stays across India, best visited for their design and style. Check in
Nipun Prabhakar is a documentary photographer, designer, and community architect based in Delhi and Bhopal. His photographs and writing have appeared in The New York Times, The Washington Post, Rest of World, etc. He is on Instagram at @nipun_prabhakar.