It is forgivable but unadvisable to walk right past a pivotal left turn on Bengaluru's Cunningham Road. Forgivable, because a flurry of billboards obscures one's vision, unadvisable because taking this pivotal left turn at just the right moment delivers one to Hatworks Boulevard, a colonial-style bungalow I only know to describe as a historical, residential, botanical retail hub.
The building itself is almost two centuries old, but it is not known who built it. The Minocher family now owns the Boulevard and oversees its adjoining ventures. The generational inheritance of the property traces back to Nadir Maneckjee, the first member of the Minocher family to inhabit the Boulevard, who rented the property from an Englishman in the 1920s, practised within it as a master hat-maker, and eventually bought it in the late forties. Back then, it was known as Imperial Hatworks — a factory that crafted headgear for the British Indian armed forces, and at one point, even for the Iraqi army. It also manufactured polo helmets, made sola topis (pith helmets) that were popular among the public, and introduced the pre-tied peta (turban) for the Wadiyar royalty. The factory was operational till the 1990s. Maneckjee's granddaughter, Dina Sengupta, was kind enough to give me a walking tour of the enchanting space.
Once inside the official premises of the Boulevard, you're greeted by an archway wreathed in creepers, hovering above a stone slab garden path that leads you to a Raj-era bungalow. The building was once frequented by members of the armed forces; charmingly, it also served as a home at the same time, with children running around while officers picked out headwear. This was perhaps one of the earliest indicators of the bungalow's versatility, something that would eventually allow its legacy to endure. The front lobby chronicles this legacy, with framed pictures of maharajas and army officers in headgear, typewritten notes of praise for the hat-makers and their craftsmanship, and an antique polyphony machine that Maneckjee purchased at a Madras auction shop.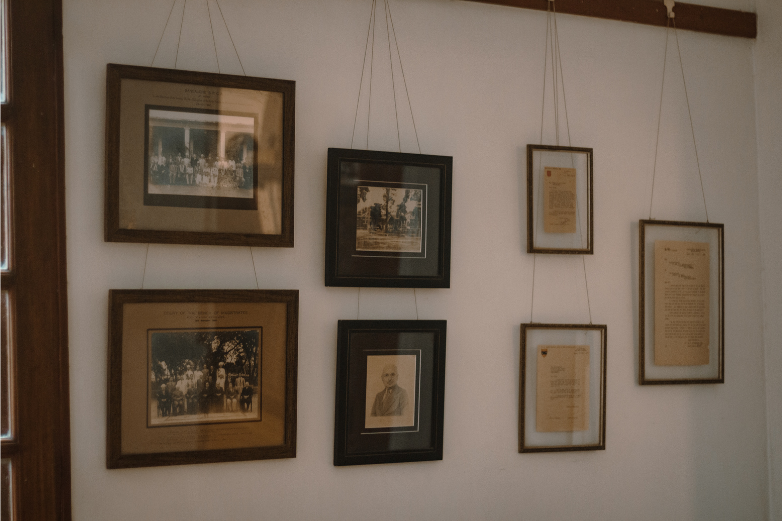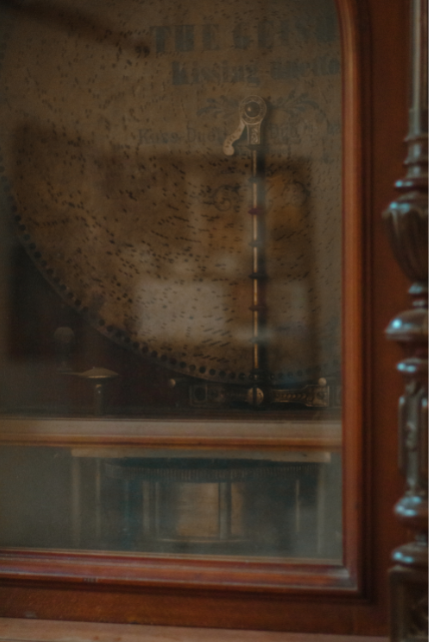 Double-layered roofing keeps the bungalow cool and well-ventilated, as do the 23-inch-thick walls made of lime plaster and mud bricks, while the high ceilings are brocaded by Burma teak wood beams that lend the already breezy hallway an even more coastal feel. Burma teak in general runs through the entire original structure — an architectural vascular system that has lasted since well before the 1920s. The floor was earlier lined with red-oxide tiles, which Maneckjee replaced with Italian-style tiles manufactured by a company in Mumbai — his way of supporting the Swadeshi movement. He also painted the exterior cream and white (earlier, it was the typical red and white that distinguishes older buildings in the city).
When, in the early 2000s, his grandchildren decided to turn their ancestral home into a commercial space, they did so with the intention of restoring and maintaining its former glory. With slight modifications, Hatworks Boulevard still stands firm in its cement-free sand–brick construction, and has adapted to more modern enterprises than colonial hat-making, such as bespoke menswear and foot reflexology spas. A notable renovation has been the construction of a trellis-like roof in lieu of a previously opaque one, so as to allow for more fresh air and sunlight to flood the space.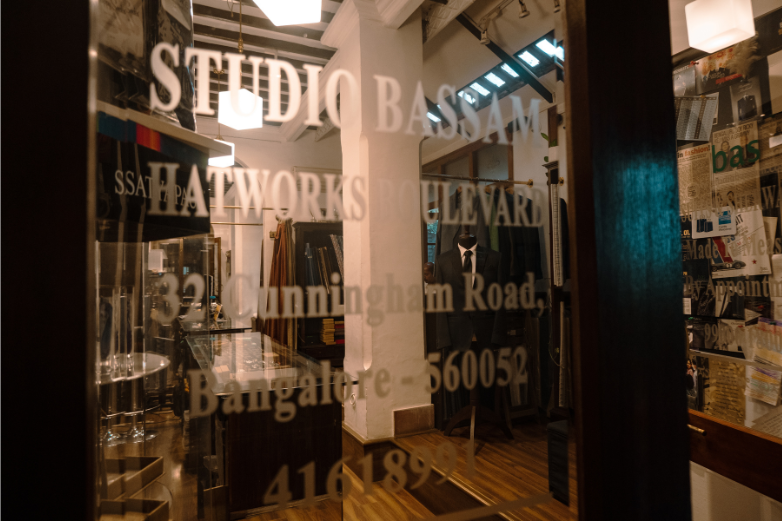 The Boulevard houses eleven permanent shops whose products rest on shelves behind the bungalow's original double-shuttered windows. A café occupies one of the backyard cabins that used to be the main hat-making warehouse, and an apparel store now stands where the kitchen once was. That a colonial-era headgear production site now boasts a roster of thriving local businesses offers an indelible observation about the potency of its architecture: its value lies not only in what once stood here, but what the structure can still lend itself to by virtue of designs that kept longevity in mind. Apart from certain patches of flooring that have been redone with tiles sourced from the same Mumbai-based company that supplied the tiles to Maneckjee all those years ago, much of the original stone mosaic tiling remains in place. Dina chuckles and tells me that she and her brothers used to roller-skate on these tiles, and thus, on a seasoned layer of history. I partook in this casual transgression myself by entering the bungalow's lobby from a passageway that used to serve as a horse carriage drop-off point.
The cityscape's enduring ties to its complicated past are why Hatworks Boulevard deserves examination and perhaps, praise, for I believe it deftly intervenes with colonial legacies to offer alternative, exciting takes on the resilience and potential of heritage architecture. The reclamation feels not only cultural but temporal. In its move from sleepy old-age charm to modern enterprise, the adaptive reuse of Hatworks Boulevard rings irreverent in the best way possible.
Our selection of stays across India, best visited for their design and style. Check in
Ankita Sadarjoshi is a writer from Bengaluru, currently pursuing her MFA in Creative Writing at Columbia College Chicago. She is on Instagram at @ankitasadarjoshi.
Vaishnavi Suresh is a multimedia journalist who often reports at the intersection of environment, livelihoods and culture. She started her career as a concert photographer and later segued into photojournalism. She is on Twitter at @vaishnaviisure1.