For as long as I can remember, I have boarded the South Bengal State Transport Corporation (SBSTC) buses trundling down the bustling Durgapur Station Road, crossing the barrage constructed as part of the Damodar Valley Project, moving far from the maddening crowd, and into the Bankura township to visit my grandparents and extended family in the rural backwoods of southern West Bengal. Each time, I would be greeted with two life-sized terracotta horses flanking the entryway to the district centre.
Horses are not native to West Bengal. In fact, indigenous war horses were a rarity and became prized power symbols that were regularly imported from north and northwest India as well as northeast India, in early medieval Bengal. Therefore, the ubiquitous horse iconography has always intrigued me, for they would pop up in the unlikeliest of places — roadside temples, village squares and private houses.
One of my earliest childhood memories involves accompanying my mother for the sandhya pujo or the evening prayers in the village of Ragarer Gram in Bankura. The local women would leave their houses barefoot, carrying a prodeep or lamp to the nearby Kali Temple to offer prayers, but before turning back home, pay a quick obeisance to the terracotta horses standing on a sacred grove near my grandparents' farmlands or khamar. These sculptures were uprooted last year for the purpose of road development.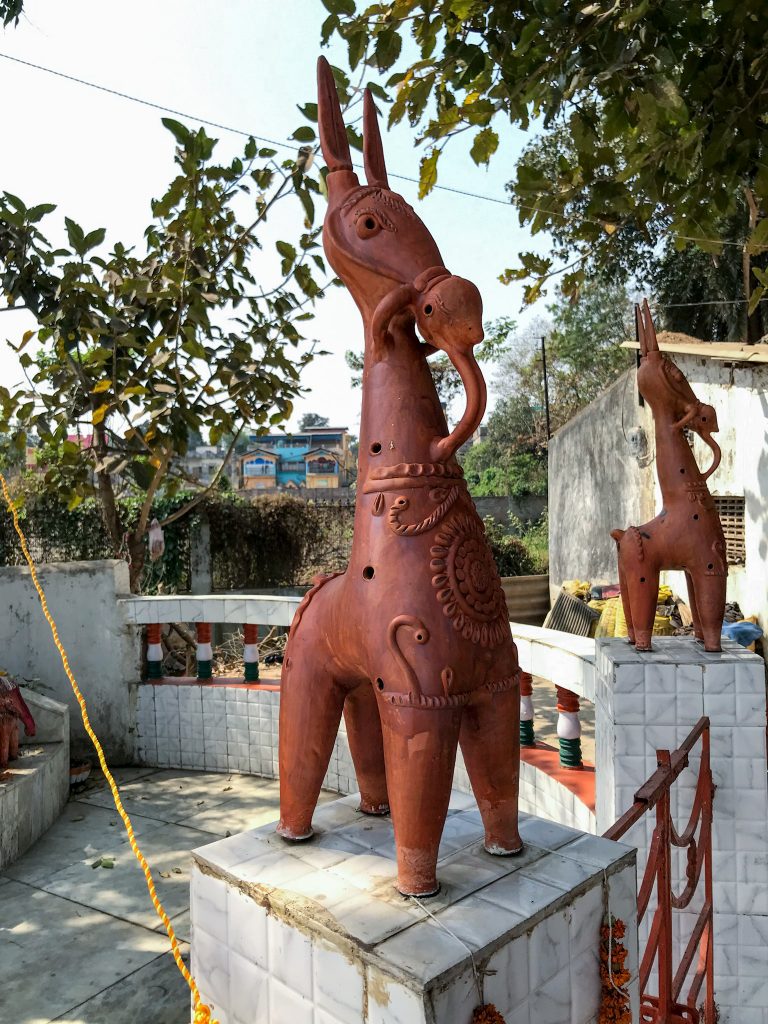 These equine figures seem strewn carelessly at first glance. However, a closer look reveals that they have been ceremoniously left untouched, to be weathered by the natural forces of wind, rain, and the sun. They are usually about 1.5 to 2 feet tall, but range from miniature ones that are only a few inches tall to ones that are 4 to 5 feet in height.
Growing up, I would notice similar horses in the drawing rooms of some Bengali households as well as at multiple places around the district of Bankura.
These horses may stand still, but look strangely dynamic, as if caught by the artisan, mid-neigh. In most of the rural regions, they are usually located underneath large trees, on slightly elevated platforms. They vary in sizes and can be seen standing in twos, threes or in groups — huddled together and sometimes surrounded by similar miniature horses. Terracotta elephants also accompany them frequently. Scholars call these horses 'aborigine', separate from Sanskritised deities, and some have traced them to the ritual worshipping of Dharmathakur, a local sun deity who is believed to have rode horses.
Today, in some places, they have been engrained into the Hindu pantheon. In a lot of regions, they have been 'renovated' with images of Shiva or a linga alongside the terracotta horses on marble plinths. Locally, in Bankura, they are referred to as Bhairavsthan or Satisthan.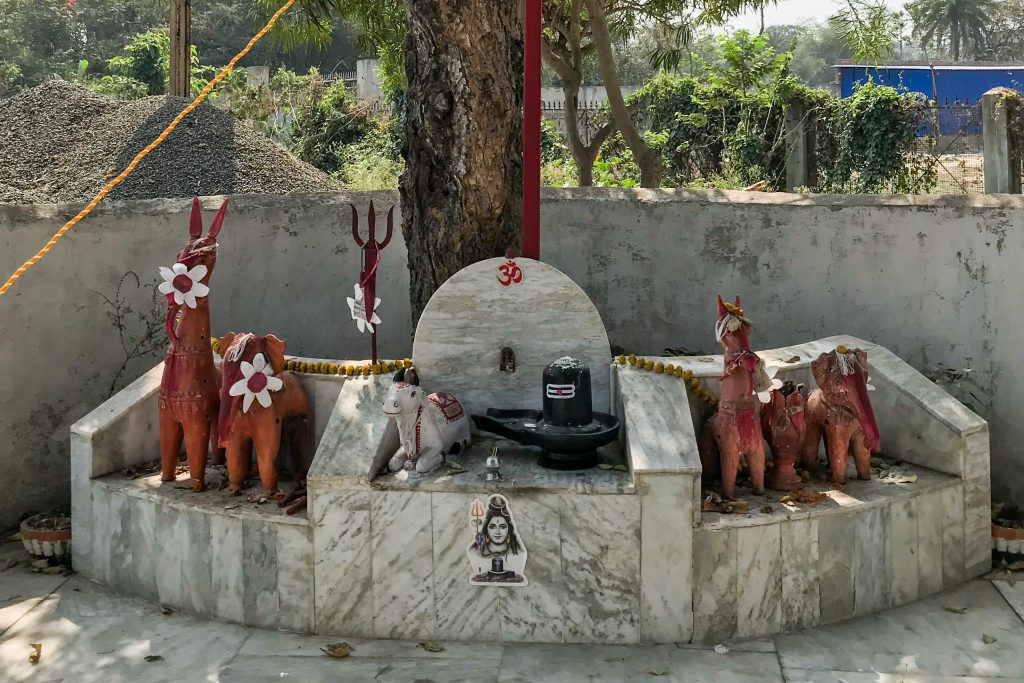 Bankura was once a part of Rarh — a geographical region located between the Chhota Nagpur Plateau and the Ganges Delta — known for its unique red soil. In the 16th and 17th centuries, terracotta art flourished in the temples of Bishnupur, under the patronage of the 49th Mallanath, Bir Hambir of the Malla dynasty, whose kingdom included present-day Bankura district, parts of the adjoining districts of Burdwan, Medinipur and Murshidabad, and the Chhota Nagpur Plateau. Embedded into the landscape of this corner of the world, this form of art is largely possible due to the Gangetic alluvial delta and its supply of raw materials.
These terracotta horses are mainly produced in Panchmura and Rajagram villages of the Bankura district. The potters' or kumbhakars' artistry translates to the vivid detailing — erect neck and ears, four hollow legs, elaborate eyebrows that make the eyes seem focused and a chandmala-adorned forehead. The Bankura horse was also the logo of the All India Handicrafts Board, established in 1952 by cultural activist Pupul Jayakar and abolished in 2020 during the catastrophic COVID-19 pandemic.
In the midst of the pandemic, as working from home became the norm, I spent a lot of time here — and it was a chance for me to examine the terracotta horses. This shade of reddish-brown earth is the first thing that comes to my mind whenever I'm away from Bankura, surviving the fast-paced city life.
Our selection of stays across India, best visited for their design and style. Check in
Sudeshna Rana is a writer, editor and poet, and a recipient of the South Asia Speaks 2022 fellowship. Her work focuses on gender, media, culture and ecology. She is on Instagram at @the_blackcottoncandy.