When people think of Srinagar, it's usually the Dal Lake, Mughal gardens, and wood-carved houseboats that come to mind — followed by images of stone pelters in smoky streets, protestors and curfews. Both pictures of Srinagar are quite accurate, and witness to its oscillation between calm and chaos are the city's awnings, fences, shop shutters and boundary walls.
Since 2010, there have been a continued string of 'summers of discontent' in Kashmir. It's when Srinagar blows up into protests. Across the city, protestors scribble fervent calls and slogans. This graffiti comprises rallying cries for freedom, hails for slain militants, and the most popular word, Azaadi.
But just as quickly as the graffiti appears, it is painted over. Often, the lettering is disfigured and stripped of its political meaning. In one instance, a slogan reading "we want freedom" was morphed to read "we want Jio sim free". The city's walls, with its mangled graffiti, resemble a college student's rough notebook.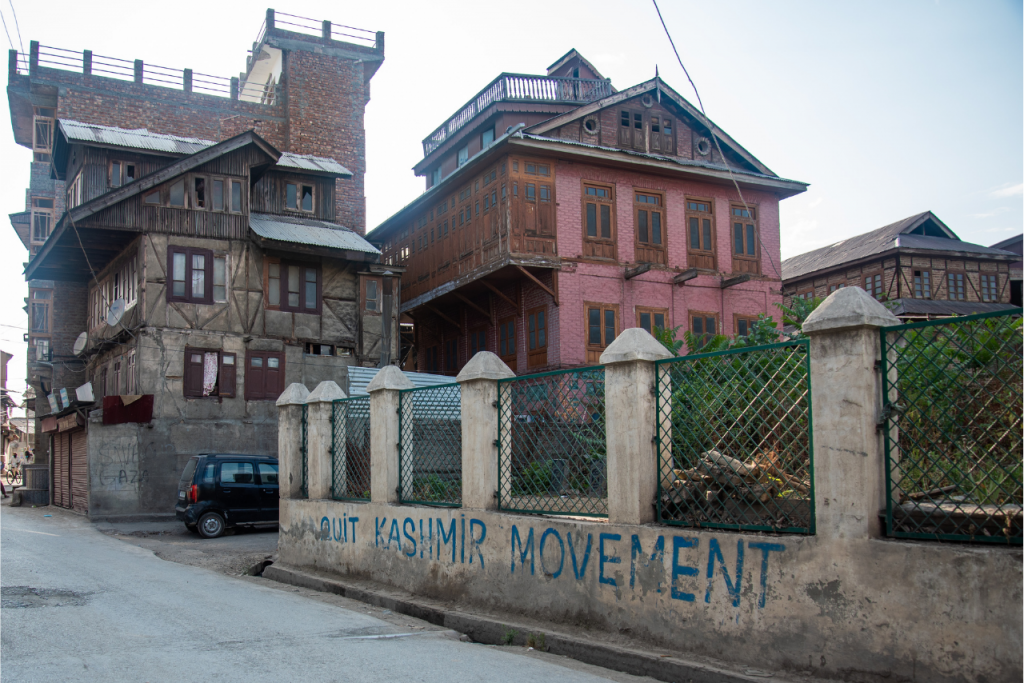 As a journalist who started reporting within the last decade, this graffiti — or the remnants of it — have started to serve as a guide to Srinagar's politics. The old town, known for its intense protests, has the highest density of graffiti. Often, the by-lanes of the old city will have names of armed separatist groups and support for Pakistan. Certain roads or crossings bear the name of a civilian who might have been killed at that spot, in memory of them. In Harwan, near the famed Shalimar Gardens, where the Shia Muslim population is higher, walls that started off as a canvas for local political graffiti have grown into a bulletin board on international politics, with support for Iran and Palestine.
I've found that the best time to spot this graffiti is at sunrise, when the shops are still shuttered; or during protests, when the clangs of closing shutters reverberate throughout the city. I have often walked in these areas, enquiring with shopkeepers and neighbours about who might have painted over the scribbles. Nobody seems to know the answer. But I also tread carefully — just like the sting caused while inspecting a fresh wound, I've found that my curiosity and scrutiny of the graffiti can create an uncomfortable tension.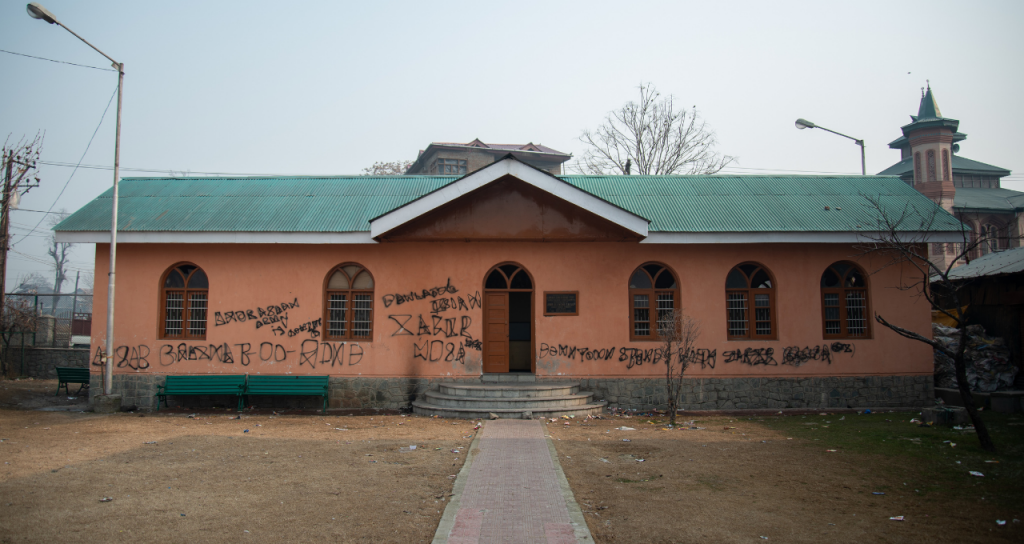 To better understand the inner workings of political graffiti, I reached out to Tyler, a Mumbai-based artist, well known for his powerful street art. He spoke of how the graffiti allows for a prolonged display of the city's political tensions. "I have seen videos of stone pelters and cops trying to corner off each other. Visually, it is like real-life Tom and Jerry. But once the stone pelters are back home, when you walk the streets the next morning, you can see their essence on the shutters," he said.
At a time when mainstream media is so heavily criticised for their lack of accurate coverage of Kashmir, perhaps this writing on the walls is a way to own the narrative, even if only for a brief moment until it's censored again.
Our selection of stays across India, best visited for their design and style. Check in
Furkan Latif Khan is a multimedia reporter, experimenting with life at large. She is interested in how things are born, design and its impact on life, globalisation and its effects on local cultures. When not working, she is skiing down slopes or taking swimming lessons to combat her anxiety about global warming.