The art world could seem like an intimidating space — but that's no reason to stay away from becoming acquainted with masterpieces or taking a crack at curating your very own art gallery. We present six ways for you to bring the wonderful world of art into your everyday life — some make for great gifts too!
This is a board game that — as you'd likely guess — has to do with auctioning. Up to six players pretend to be art collectors and scour the world's auction houses and art fairs, bidding for masterpieces. These are made-up masterpieces by prominent artists, like Self-Portrait with Bandaged Ear by van Gogh. The player with the most valuable collection and the most money at the end of the game wins. It's a good way to grasp the invisible economics running the art world — activities include taking loans from museums, relaxing on private islands and striking deals.
Occupy White Walls
This is a massively multiplayer online — or more commonly, MMO — game, made for PCs. Instead of just a "game" however, it's more of a virtual space in which a player builds their own art gallery from scratch and fills it with art of their choice, picked from an AI-run discovery platform that includes historic and contemporary pieces. The AI — named Daisy — learns about your taste as you browse, like or buy art for your virtual gallery. Players get to view and critique other players' art galleries and have theirs viewed as well. This isn't your run-of-the-mill video game.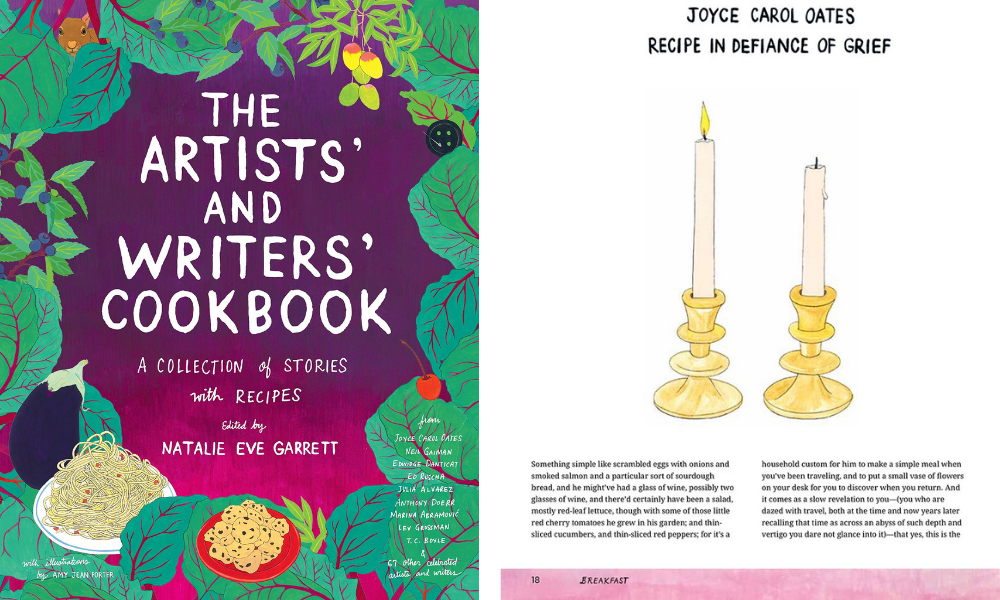 This works as an intimate dive into the worlds of 76 contemporary artists and writers, such as Neil Gaiman, Joyce Carol Oates and Marina Abramović, among others. Inspired from a book of the same name published in 1961, this one (published in 2016) is made up of personal essays on food along with recipes from each artist and writer. Anthony Doerr, author of the Pulitzer-winning All the Light We Cannot See, lures readers into the wild to find huckleberries and happiness, the wonderful Neil Gaiman makes a perfectly eerie cheese omelette, and Iranian artist Kamrooz Aram recalls childhood "picnics" in his basement in Tehran during air raids.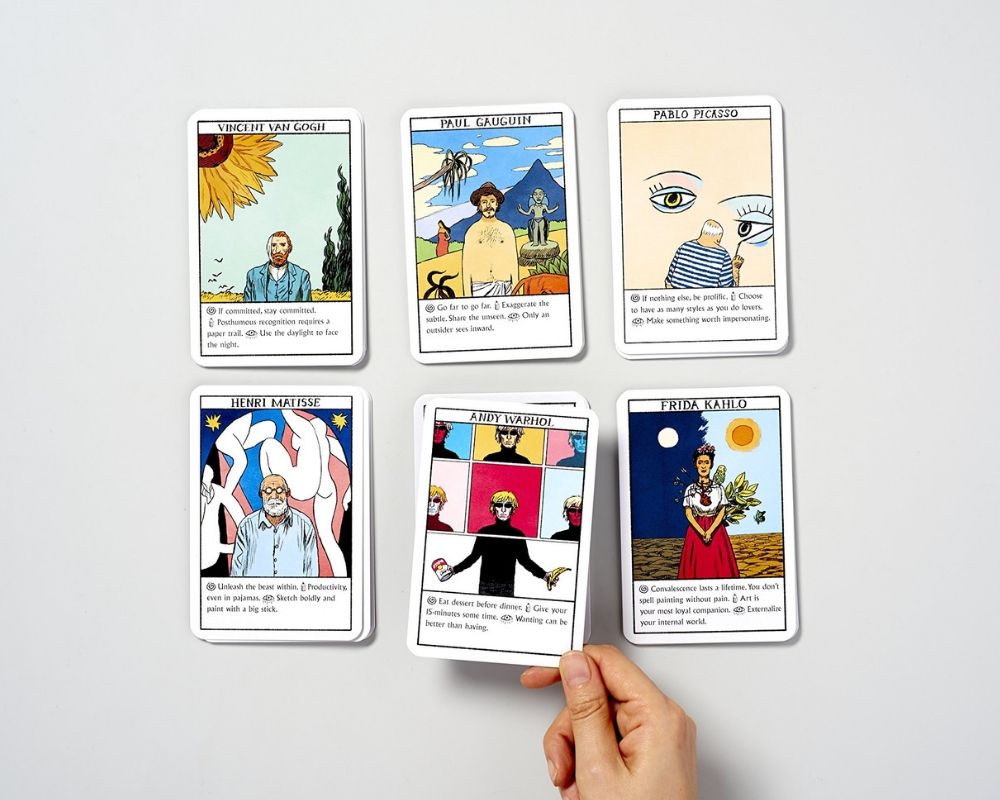 Less divination, more plain fun, this set of cards, illustrated by Danish artist Mikkel Sommer Christensen, showcases 50 artists — from Andy Warhol to Jackson Pollock — with inspirational advice from each of them. Pull a card when you feel creatively stuck, need a spark of motivation, or are looking for a quick introduction to the varied artists within the pack.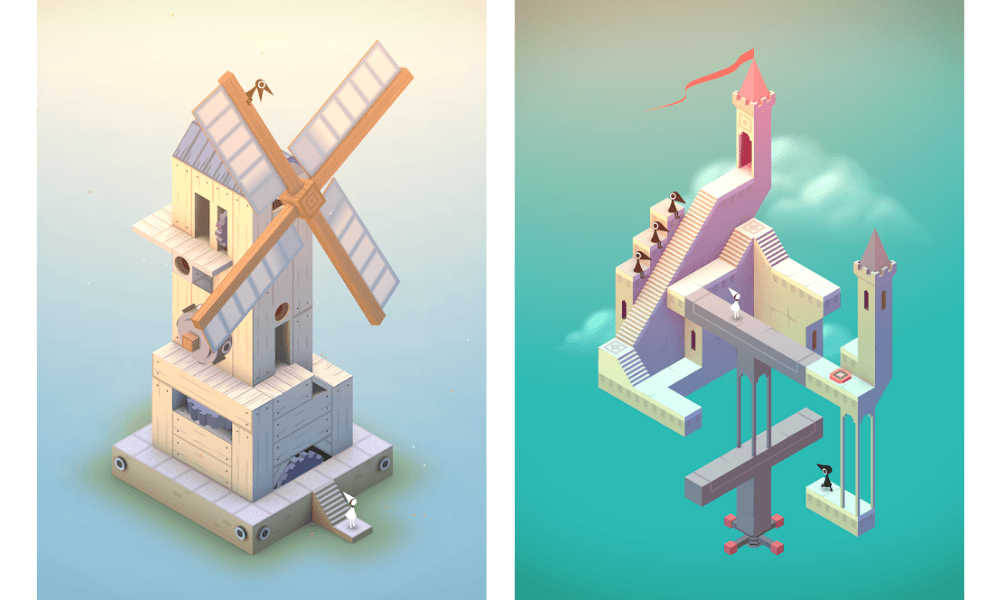 Monument Valley
This mobile game, available for purchase on iOS and Android, places you into the mathematically inspired world of 20th-century Dutch graphic artist MC Escher. Well known for optical illusions and perception tricks, his art comes alive in the puzzle game. Each frame is a bewitching maze of mysteries and infinities that plays with spatial perspectives. The game also has a sequel, Monument Valley 2, based on a different narrative.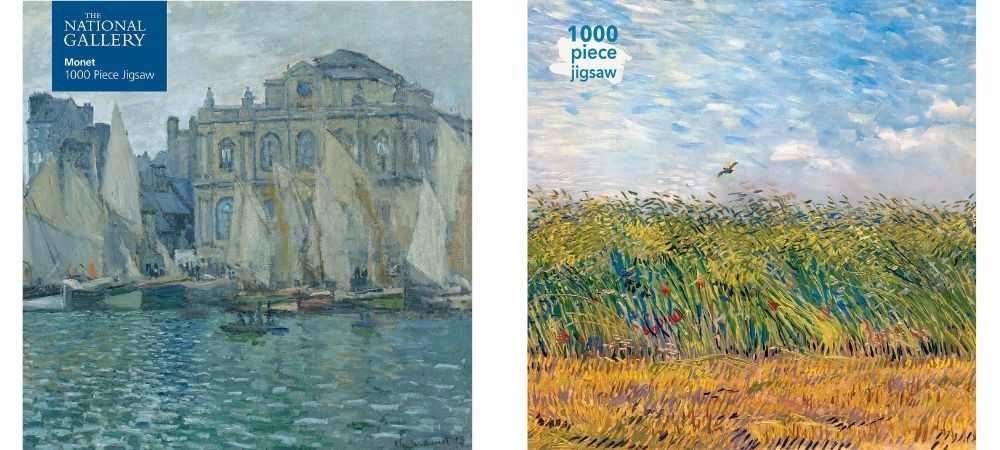 Jigsaw Puzzles for Adults
Sure, we've all done jigsaw puzzles in our time, but can you really claim to have done a jigsaw puzzle if you haven't done a 1000-piece puzzle? (Possibly, yes, but stick with us.) Appreciate the level of detail when you're piecing together this Monet, with its immaculate shading and vast scapes of blue. Or when you're working with van Gogh's 'Wheat Field with a Lark'. Or would you rather do this eerie gothic drawing by Edward Gorey? Or Heironymus Bosch's 'The Garden of Earthly Delights'? Whichever you choose, the time and attention these puzzles demand makes for a great way to analyse and experience these intricate works of art, whether alone or with a fellow art appreciator.
(Note: When you buy something using the retail links in our stories, we may earn a small affiliate commission.)
Sabah Virani is a writer, trying to make it big in life, but really just drowning in books. She is an editorial intern with Paper Planes.