Welcome to Eye Candy, where we bring you the story behind a striking piece of art. Each time, you'll get to feast your eyes on the work of one illustrator, graphic designer and/or visual artist, and discover details about their style, ideas and more. Follow along!
In the last two years, Alisha Dutt Islam has illustrated over a hundred plants. The botanical illustrator gets to boast these numbers thanks to a curious case of serendipity. For a final year project at Bangalore's Srishti College of Art, Design and Technology, when everyone around her was obsessed with the Monopoly Deal, the card game–version of Monopoly, she decided to make a similar card game about trees and plants in India. Dutt Islam had always loved plants, and being in Bangalore, with its lush gardens and rich botanical history, drove her to create the game which involves making your own garden by trading and stealing trees, using a set of action cards. The game, which Dutt Islam hopes to put out soon, has led to her career in botanical illustration. Below, we look at a few of her stellar botanical works.

Book Beginnings
"I paint everything under the sun," the Kolkata-based illustrator says, but it's commissioned projects related to the natural world that have found their way to her. Dutt Islam worked on her first book, about Indian desert plants, with noted environmentalist, author and filmmaker Pradip Krishen. She got lucky with this project, she says, because not only was Krishen a great help when it came to research, but she also got to physically observe the plants she was illustrating. "I had books and boxes of samples like drying cactuses and funny plants. I was super lucky to not have to really look at the internet for that," she says. And when she doesn't have the luxury of physical botanicals to draw from, she taps into a network of friends working in the ecological space to verify details.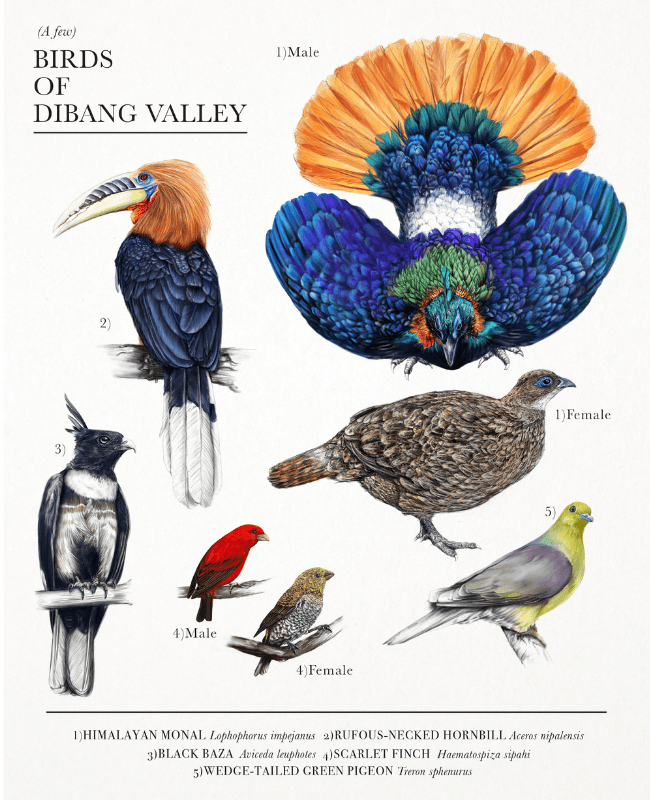 Eco-Activism
Earlier this year, Dutt Islam's series on the wildlife of Dibang Valley helped to raise awareness about the biodiversity hotspot in Arunachal Pradesh that's been under threat of losing much forest cover to a mammoth hydroelectric project. With information from wildlife conservation platform Sanctuary Asia, her illustrations captured attention on Instagram and were widely shared, encouraging many to engage with the issue. "I couldn't go out to protest," Dutt Islam says, and this was her way of raising awareness.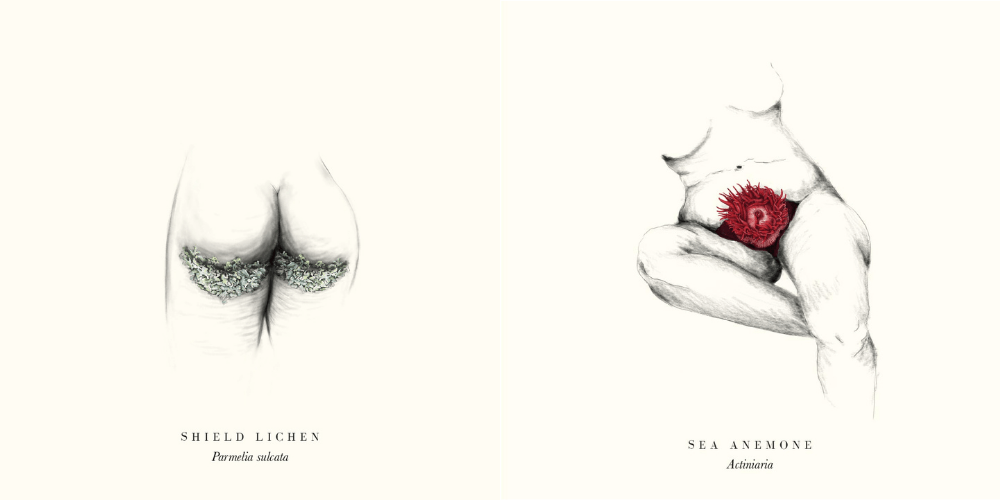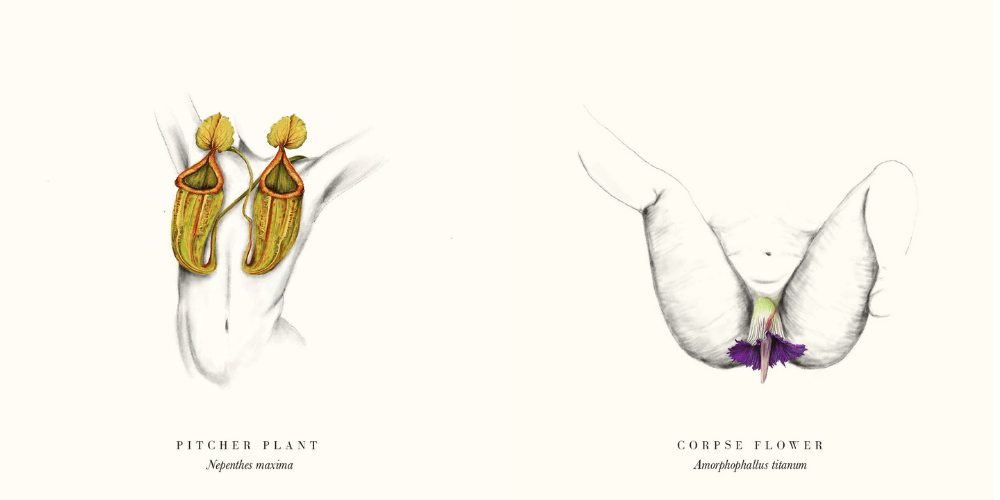 Body Images
With 'Compliments After Sex', Dutt Islam brings botanicals to body positivity. It's a series of illustrations depicting the female body with plants replacing body parts that have come to be problematic for many women. Most of her illustrations are based on the messages and comments she received from other women after she started the project. It's a project that is almost poetic in nature — the plants that replace a body part embody its issues, in turn depicting how natural they are. A pitcher plant denotes a crude comment on saggy boobs, the rare and pungent-smelling corpse flower blooms instead of a stinky vagina, shield lichen blankets darkened thighs, and a sea anemone takes the place of a hairy crotch.

Dutt Islam's work is beautiful to look at, in its ornate precision and carefully detailed colours — reminiscent of the green outdoors which many of us have been denied in recent times. But it is so much more than that. It is a vehicle that captivates and effectively communicates more complicated, more urgent thoughts and ideas. Under the softly painted Ashwagandha leaves and Shiuli flowers, lie important calls to action, and you don't have to look too hard to find them.
See more of Alisha Dutt Islam's work on her website or on Instagram at @alishaduttislam.
Jessica Jani was formerly part of the editorial team at Paper Planes. Find her on Twitter at @_jesthetic.