The world can be a strange place — and our phones, with all their dings through the day, are an unending source of news and notifications. Sometimes, it can be beneficial to take time out and immerse yourself in another world — even if it is through that same little screen in your hand.
Currently, as we spend all our time on our screens at home, global gaming giants have joined hands to help slow the spread of COVID-19 by disseminating guidelines on safety and social distancing from the World Health Organisation. This also means that the phenomenal Candy Crush Saga — and its slew of related games — come with free, unlimited lives this week, that there are massive discounts on purchases of PC games, and several premium games are free on the Apple store right now.
We curated a list of games, produced by independent studios (which also means they may not all be free, but are very worth the investment), that are aesthetically exquisite, highly immersive, and seek to tell great stories. They've all got something wonderful about them, and we hope, whether or not you're a regular gamer, that you find something you enjoy. Of course, the gaming universe is gigantic, so this is by no means an exhaustive list. Presenting: the mobile games we've found to be visually stunning, in alphabetical order.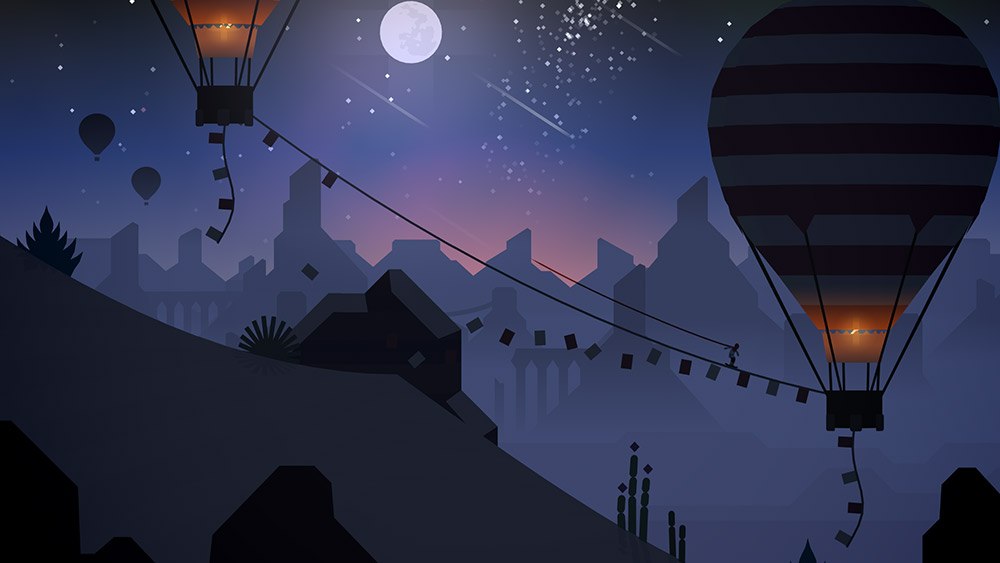 Alto's Odyssey
In the gaming world, Alto's Odyssey holds high rank as one of the most beloved and beautifully designed games. Released in 2018, the Apple Design Award-winning Odyssey is a sequel to Alto's Adventure, and both come with highly stylized landscapes for you to glide through. (Harry Nesbitt, the lead artist and developer behind the game, took two years to design Alto's Adventure.) While Alto's Adventure involves snowboarding across snowy vistas, Odyssey is set in deserts. The scenery is distractingly gorgeous — thankfully, the game's extremely forgiving Zen mode option lets you focus on the views without chasing coins or worrying about crashing.
Available for iOS and Android, www.altosodyssey.com.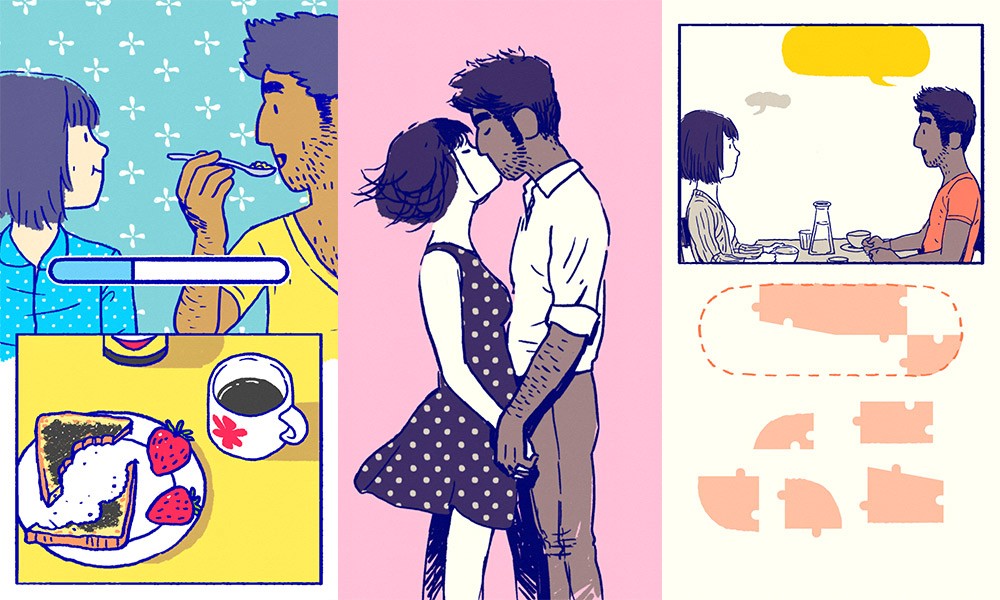 Florence
This is a game that doubles up as an interactive love story. 25-year-old Florence falls in love with a cellist named Krish. The story is heart wrenching in its familiarity, but it's the way it is told — and how invested you become — that is truly striking. All through the game, you tap or swipe your screen to brush Florence's teeth, like photos on social media, tidy up rooms, or send objects into storage when the couple moves in. The stakes rise as the story progresses, and while you're not really making any decisions for Florence, you are moving her along. The game, with its comic-book layout and intuitive design, is a remarkable display of illustration and storytelling. No surprises that the folks behind the game, which also bagged an Apple Design Award in 2018, come with immense experience in design and storytelling too — it's designed by Melbourne-based Mountains, whose creative director Ken Wong was the lead designer behind the award-winning Monument Valley (also on this list), and has been released by Annapurna, the film production studio behind movies like Her, American Hustle, and If Beale Street Could Talk.
Available for iOS and Android, www.annapurna.pictures/interactive/florence.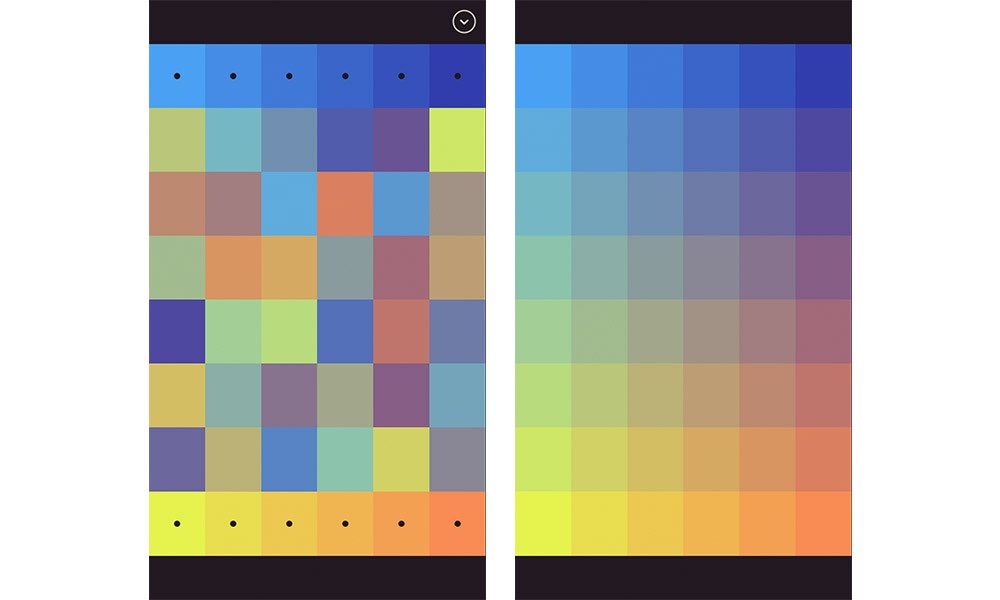 I Love Hue
Its name may be a little on the nose, but this puzzle game's elegant design makes up for that. The puzzle involves rearranging tiles to form ordered colour spectrums. On completion of a level, you'll be showered with enthusiastically positive compliments like "you're an iridescent moonbeam!" or "you bright shining rainbow!" According to its developers — Zut! Games, an independent, UK-based studio that aims to "create games with simple mechanics and a groovy retro feel" — I Love Hue was designed to be "a meditative experience with no timers, no move limits and no punishments for failure." It's a delightful game for those intrigued by the world of colour, especially if you're looking for a break from other puzzle games (although it can quickly get challenging too).
Available for iOS and Android, www.i-love-hue.com.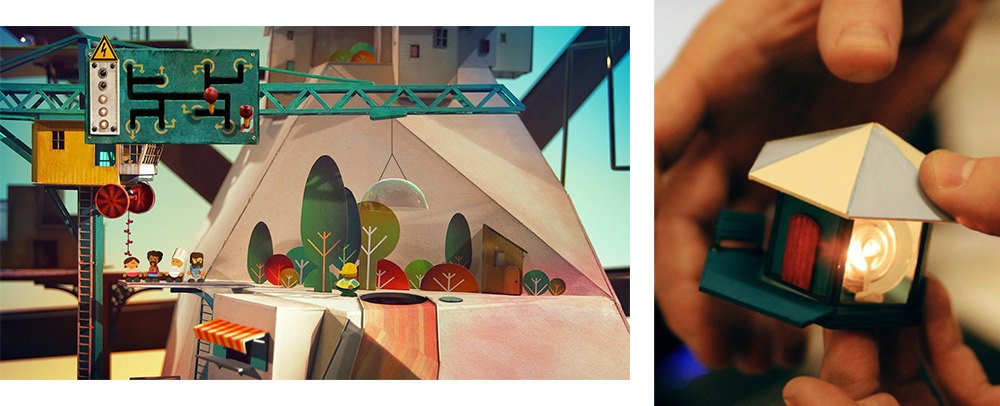 Lumino City
If you feel as though there's a distinct handmade quality to the visuals of this game — you're right. State of Play, a studio in London, spent three years building an entire miniature city out of paper, cardboard, little lights, and motors, collaborating with architects, fine artists, prop-makers and animators. This set serves as Lumino City, and you play the role of a little girl tracking down her grandfather, who's the caretaker of this city. The premise is that he's been kidnapped, and by figuring out "the fascinating mechanisms that power this unique world," you have to find him. The game has bagged a number of awards, including a BAFTA for Artistic Achievement in 2015.
Available on iOS, www.luminocitygame.com.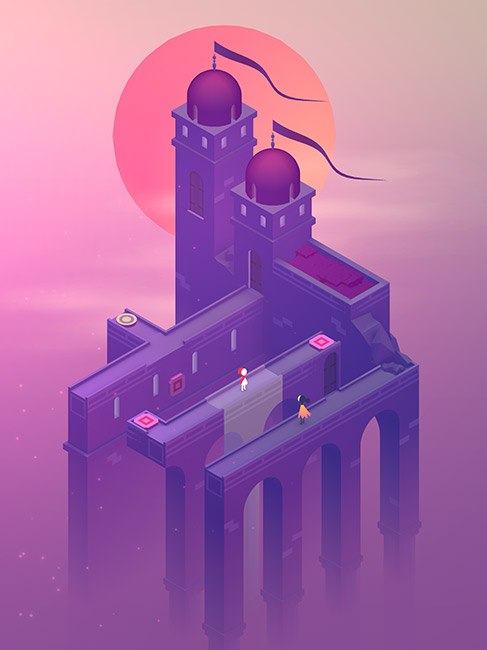 Monument Valley 2
For those who love puzzles and aesthetically satisfying designs, the award-winning Monument Valley ticks all the right boxes. Its visuals take inspiration from MC Escher's optical illusions, and Monument Valley renders this universe with soothing colours and sounds. In terms of gameplay and design, Monument Valley 2 works in the same vein as Monument Valley, but it builds on the original game with deeper storytelling. According to Ustwo Games, the company behind the games, its team drew inspiration from "sources including mid-century illustration, theatre, toy design, and even confectionary". Playing it feels as though you're interacting with a work of art — and just like you'd take photos at an art gallery, when you complete a puzzle, there's an in-built option to screenshot it. Rumour has it, Monument Valley 3 will be coming soon.
Available for iOS and Android, www.monumentvalleygame.com.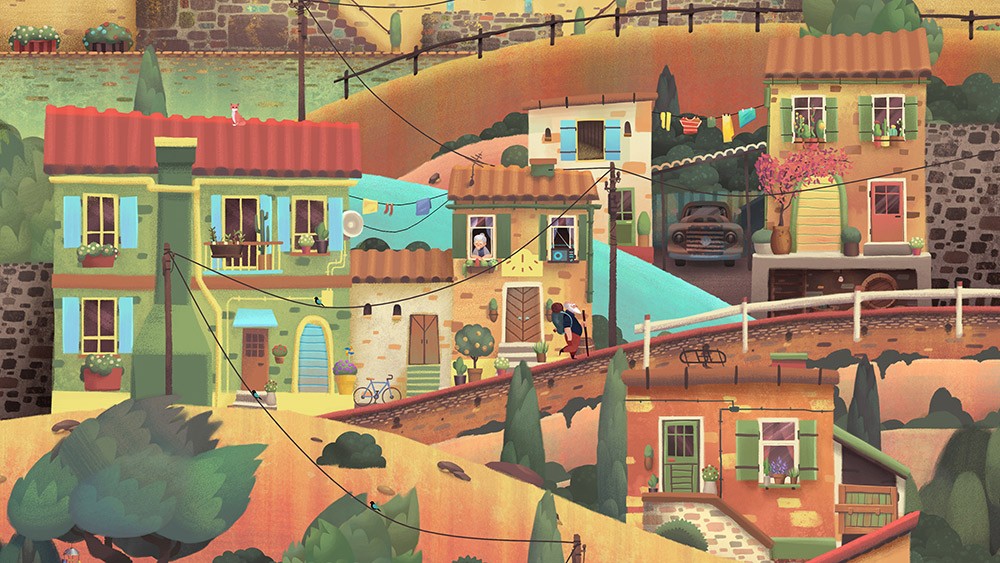 Old Man's Journey
Playing Old Man's Journey makes you feel as though you've stepped into a fairy tale. As the name hints, the game starts off with the old man receiving a letter that spurs him onto a journey across mountains, towns, highways, and seas. While the story revolves around "life's precious moments, broken dreams, and changed plans," according to the game's website, it's the painting-like visuals and intuitive gameplay that are compelling. It is set in a two-dimensional world, but to get the old man across, say, two hills, you're meant to manipulate the landscape by raising or lowering these hills — it's in these bits that the puzzle comes to fore. The game won an Apple Design Award in 2017, the year it was released, and comes from Vienna-based Broken Rules.
Available on iOS and Android, www.oldmansjourney.com.

Tangle Tower
At the centre of this game is a murder mystery that you have to solve. The game is set in a storied mansion — called Tangle Tower — on a secluded island that's surrounded by a mysterious lake, and is home to the Fellows and the Pointers, two rival families. Private detectives Grimoire and Sally, who you play as, have been summoned to investigate the murder of Freya Fellows. It's a riveting game that involves collecting clues, speaking with suspects, and piecing together the puzzle — all of which can be done within about six hours. Expect well-written narratives and hilarious banter, great animation and voice-overs, and high production value. SFB Games, based in London, UK, began work on the game in 2015, but it debuted as part of the launch line-up of Apple Arcade, Apple's video game subscription service, last year.
Available on Apple Arcade, www.tangletowergame.com.

The End of the World
"The End of the World is a game I made for when you need a sad song," reads Sean Wenham's Twitter bio. The Glasgow-based digital artist and video-game maker created the autobiographical game "for the broken-hearted". The End of the World, released independently in 2015, follows a man, recovering from a break-up, through a city that's crumbling. The game is designed to look like a pixelated painting, in bleak greys and browns. As you make your way through the side-scrolling game, you take the character through the motions of getting dressed and drinking coffee each morning, smoking cigarettes, going on walks, and visiting bars and movie theatres. All through the game are clocks that you can tap on for flashbacks, rendered in deep reds, that feature his lost love. It's an evocative game, which can be completed in about half an hour.
Available on iOS, www.theendoftheworldgame.tumblr.com.