Welcome to Eye Candy, where we bring you the story behind a striking piece of art. Each time, you'll get to feast your eyes on the work of one illustrator, graphic designer and/or visual artist, and discover details about their style, ideas and more. Follow along!
Krish Raghav's earliest comics were little more than stick figures. As a journalist, he's been drawing long-form narrative comics and illustrated his non-fiction essays for close to a decade — but drawing didn't always come easy. It started as a way of keeping him occupied at a desk job with long hours and little work to do. His blog and webcomics were initially "just attempted copies of webcomics that I liked [at the time]," he tells us over a call from Beijing, China, where he is based. Eventually, his style evolved, inspired by cartoonists like Alison Bechdel.
At the crux of Raghav's comics, however, is the story. "Right from the beginning, the comics have always been more about the words than drawing, by which I mean the words tend to come first, and are perhaps the focus of my creative energies." But, he explains, with comics, you have to choose these words carefully. "The way I think about it, a comic is a more tightly edited written piece. If I was doing a written essay of 1,500 words, a comic of similar length would have to be about 400 words," he says. "So in my mind, the two are the same, the comic is just more edited."
Illustrations and comics also make a topic more accessible. Take, for instance, his long-form comic Redemption Songs for Topic Magazine, on how Chinese Jamaican music producers helped turn reggae into a global sensation. The piece comes together from information scattered across academic papers, but its comic form makes it more palatable for a much larger audience too.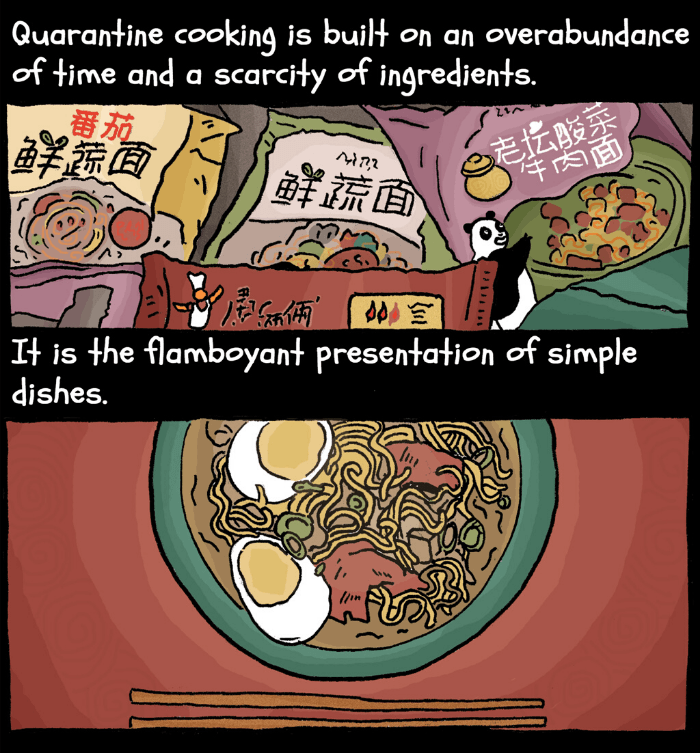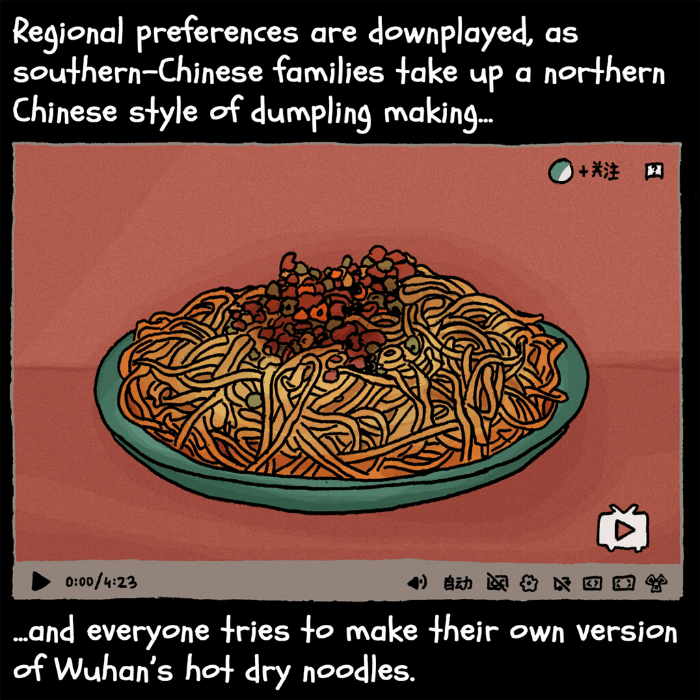 Another reason comic narratives are a good option for non-fiction stories is because they aren't intrusive in the way other forms of media might be. "Comics actually work because you're not putting people in front of a camera," he says, "you're representing them through art."
One of Raghav's most recently published comics was for The New Yorker, where he illustrated what quarantine cooking is and how it served as an escape from coronavirus anxiety. Beijing was one of the first cities in the world to go under lockdown about two months ago. In our conversation about the quarantine and lockdown in Beijing — which has now been lifted — Raghav recalls one of the most basic, and seemingly frustrating, issues that he faced with regard to his work. It was the lack of certain equipment that he needed to draw and complete a comic. "There's a part of the process where I need to scan a completed ink drawing before I can colour it, and another where I print basic layouts before I start pencilling," he explains. These processes require access to a printer and a scanner, both of which he didn't have at home which meant he wasn't able to complete many of the drawings he'd started.
Currently, he is back to work on his first graphic non-fiction book, about the last two decades — 1999 to 2019 — of alternative music in Beijing. "The inspiration behind the book was the idea that China was a black box to outside musical influence [for the longest time]. Whereas the rest of Asia had The Beatles, rock and roll, punk rock, and psychedelic rock, China had none of it," he explains. "When it finally opened up, what we had was one generation experiencing a hundred years of musical culture all at once. It produced this very interesting contemporary music, where people were listening to Madonna and John Cage together and all the timelines were messed up. It produced really fascinating ideas and genres." The book, called Open All the Buddha Boxes, is a collaboration between Raghav and Josh Feola, a writer and musician, and is set to be released next year. "A lot of [this culture] has disappeared, been gentrified, bulldozed or censored, or driven underground," he says. "[We thought] now was a good time to archive this material."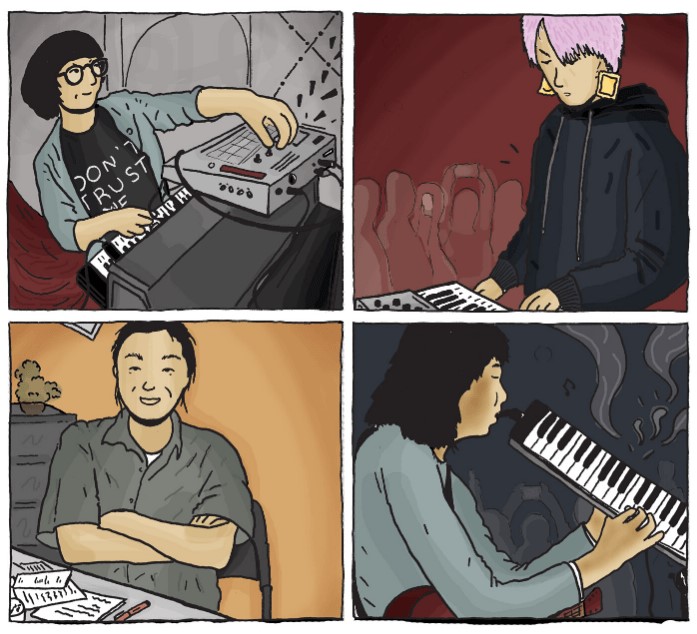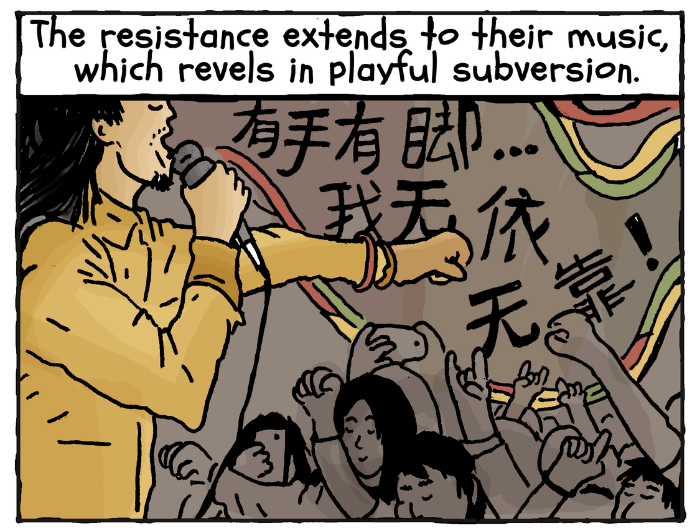 Like the book, much of Raghav's work is an attempt to archive stories. In his own words, "If there's a common thread between the stories I've been doing, it would be the idea of challenging and subverting the accepted history of culture, especially contemporary culture." He sees it as an effort to disrupt West-dominated cultural narratives, and the idea "that contemporary culture in many parts of Asia is forever emerging or lagging behind the West." As these subversions, prevalent in scholarly discourses, make their way into mainstream narratives, Raghav's comics help these thoughts and ideas become so much more accessible, imprinting themselves (as images and comics often do) on one's subconscious.
See more of Krish Raghav's work on his website or on Instagram at @beijingbrown.