Welcome to Eye Candy, where we bring you the story behind a striking piece of art. Each time, you'll get to feast your eyes on the work of one illustrator, graphic designer and/or visual artist, and discover details about their style, ideas and more. Follow along!
Priyanka Pachpande's illustrations draw you in — through the intensely expressive eyes of her characters, through the earthy, mystical colours she uses, and their surreal, charming vibe — until you're itching to know the story behind each of them. For the 23-year-old illustrator, art started as a form of expression, and continues to be one.
Having studied Information Arts and Information Design at the Srishti Institute of Art, Design and Technology in Bangalore, Pachpande tells us that she's always had a penchant for storytelling. Her first illustrations were for children's books for college projects. Currently, she's interning at a UX studio in Pune, and also works as a freelance illustrator.
Pachpande doesn't plan her illustrations in detail before working on them. Instead, the process is more of an unconscious exploration of her state of mind. This is why her works pan out very organically — something she emphasises on maintaining. "I've heard a lot of people say that they feel my work in many different ways and I'm so grateful it does that," she says. She also likes to experiment with different mediums — while a lot of her work is digital, she dabbles in oil pastel and ink as well. Her works evoke warmth, and her use of bright colours against earthy tones makes them pop. Her palettes are derived from her surroundings, and are heavily inspired by nature, she says.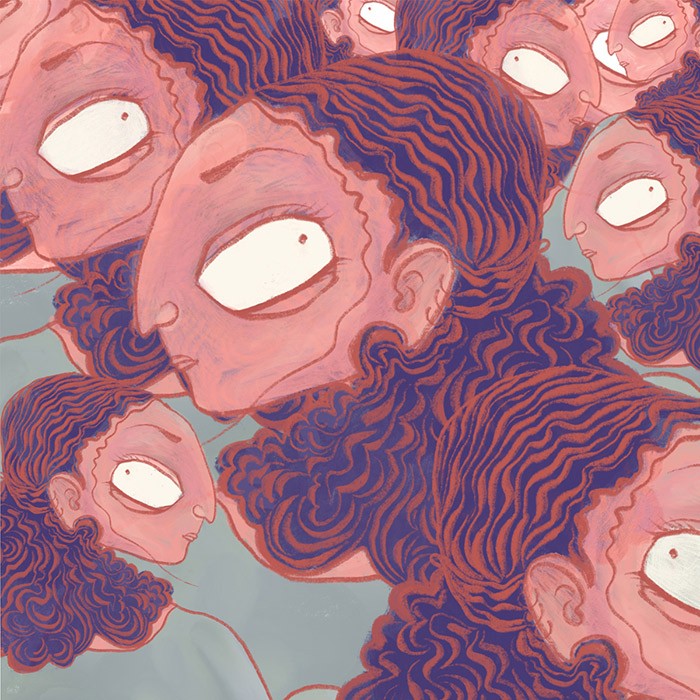 A motif that frequently appears in her illustrations is the flower. While a lot of her earlier works focused on flowers as the subject, in her recent works, the floral symbolism is often covert — but look closely and you're sure to spot it. Always drawn in resplendent colours like orange, gold and pink, and with plump, tightly knit petals, her flowers are almost like a signature. "I relate to flowers a lot, I relate to a lot of their attributes like growth and blooming," she explains. "At this point in my life, I feel like I'm growing in a way that I hadn't [anticipated], in a very organic way."
Her positive, light-hearted style is best illustrated in her rendition of a tiger with butterflies in its belly. It is a silly picture, intended to tickle. "I've never been able to draw scary cats or scary animals, so I was thinking, what is something that can make the tiger funnier? What is something that can make me laugh? What if it ate butterflies, and it just tickles?" The surrealness is also intended — a result of a creative exercise she does, where she puts together two random words and draws something out of it.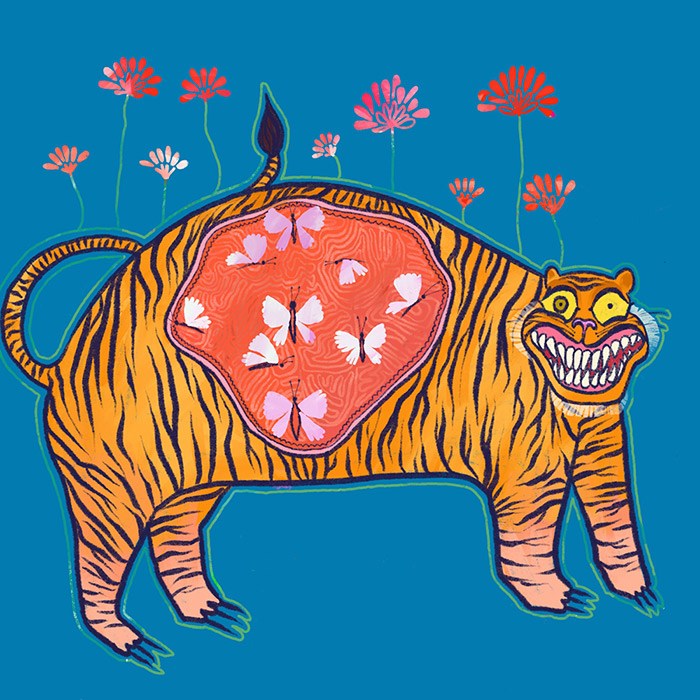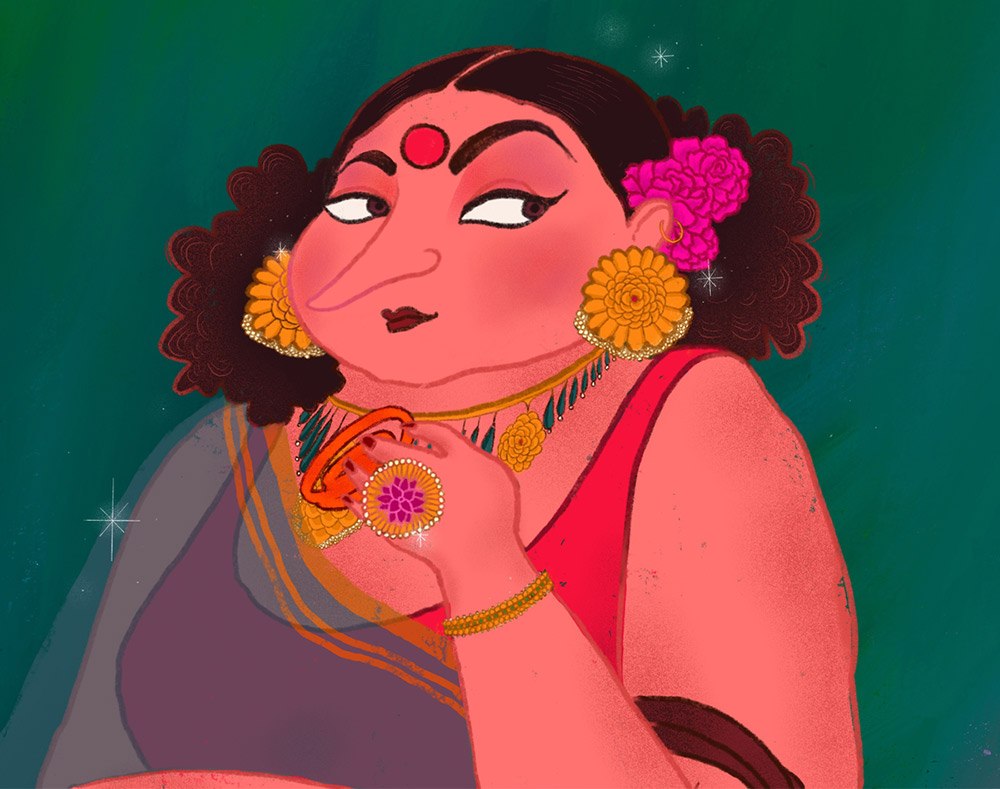 Another recurrent detail are the evocative eyes that her characters have. While some are placid, expressing a calmness that is augmented by the natural background, others are wide-eyed, showing a range of emotions from curiosity to anger. These are often inspired by aspects of popular culture, like the illustration of a woman looking back with a mix of suspicion, apathy and disbelief, which came about when Pachpande was learning how to navigate the hectic Mumbai locals and happened to hear the old Bollywood song Mud Mud Ke Na Dekh. Another one of a plump woman, decked in Indian finery, with an animatedly sarcastic expression, was inspired by the character trope of the gossip — a common occurrence in older Bollywood movies. It is very aptly titled 'morni', or peahen.
Pachpande is now juggling two careers which are completely different. Ask her if its challenging and she admits that finding the time to work on her illustrations can be hard. But on the other hand, it helps her come up with ideas. "I'm doing something completely different in the day. It provides as a break for me." She's keen on turning her art into prints, pins and magnets for sale too. "I am very intrigued by ceramics right now so I'm thinking [about doing] something in that area," she adds.
Pachpande's work amuses and arrests at the same time, and the more you look at it, the more it shifts to reveal layers you didn't expect.
See more of Priyanka Pachpande's work on Instagram at @priyankapachpande.