Welcome to Eye Candy, where we bring you the story behind a striking piece of art. Each time, you'll get to feast your eyes on the work of one illustrator, graphic designer and/or visual artist, and discover details about their style, ideas and more. Follow along!
Look up @artofreya on Instagram and you'll find a grid that's gazing at you. Reya Ahmed, the 23-year-old visual artist behind the account, illustrates women in various states of staring — side-eyeing, looking defiantly, even crying. Accompanying these women are usually cats and glimpses of life in Kolkata.
Ahmed has been a painter since she was little but she's also an architect-in-training, finishing up her Bachelor's degree at the moment (a closer look at her Instagram account reveals her eye for buildings and structural details). But on her profile, it's the eyes — narrow, exaggerated, almond-shaped — that stand out. It's a repeated detail, one that's only about a year old, she tells us, and it's inspired by the work of Jamini Roy, the painter. "It happened because one of my friends told me I do a mean eye-roll." Ahmed's style isn't one that she's made much of an attempt to cultivate. "Over time, there were certain design elements that kept reappearing in my work, probably because they best conveyed what I was trying to say, and that just stuck, I guess?"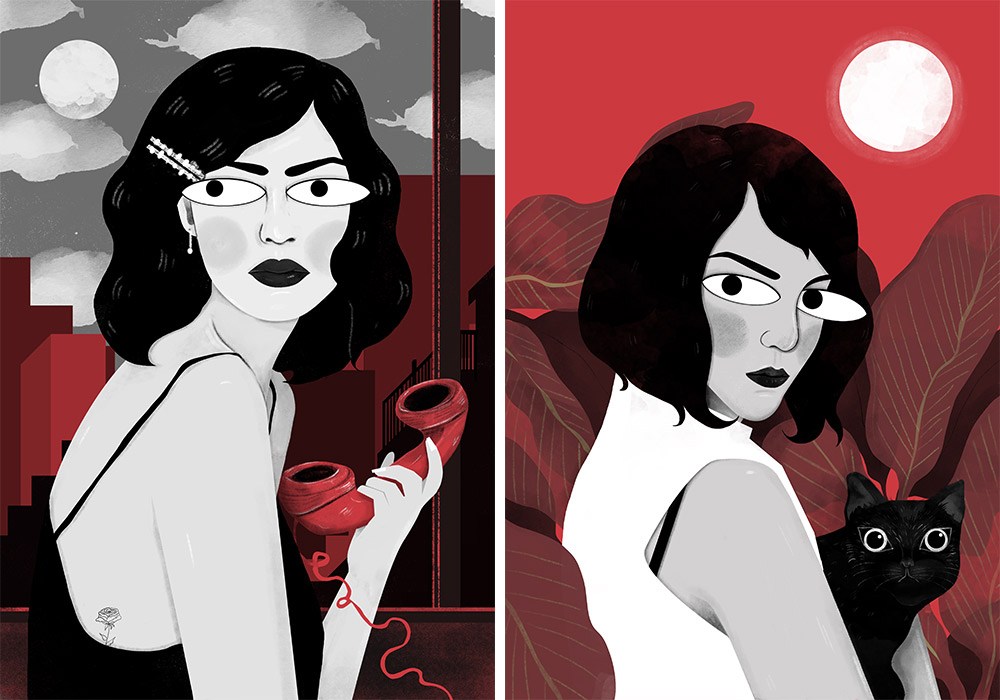 The eyes feature in an illustration she made in June for Pride Month. It's the one that's at the top of this story, featuring two queer bodies, belonging to India's hijra community, loitering — and consequently reclaiming space — on a bustling street in Kolkata. With this illustration, Ahmed, who identifies as a queer woman, wanted to address how much more Pride is than being in love with someone from the same sex. "It's also about your individual identity," she says. "There's a lack of inclusion of the transgender community in our LGBTQ narratives and I just wanted to highlight that."
Ahmed chose to focus on the hijra community because of the space they occupy in Indian cities. "The traditional Indian family has had living-room conversations about the hijra (albeit negatively) much before addressing homosexuality. And yet, although we're the liberal folk we are today, we still look away when someone from the community taps on our car windows," she says. "The looking away, or rolling up the windows, is such an involuntary move. [It's] a very swift action that immediately makes a queer body feel invisible. It just made me aware of my privilege when I realised so many people exercise this casual cruelty simply because of the class difference. So instead, I wanted them to take up the space that is rightfully theirs — the whole city or wherever they want to be."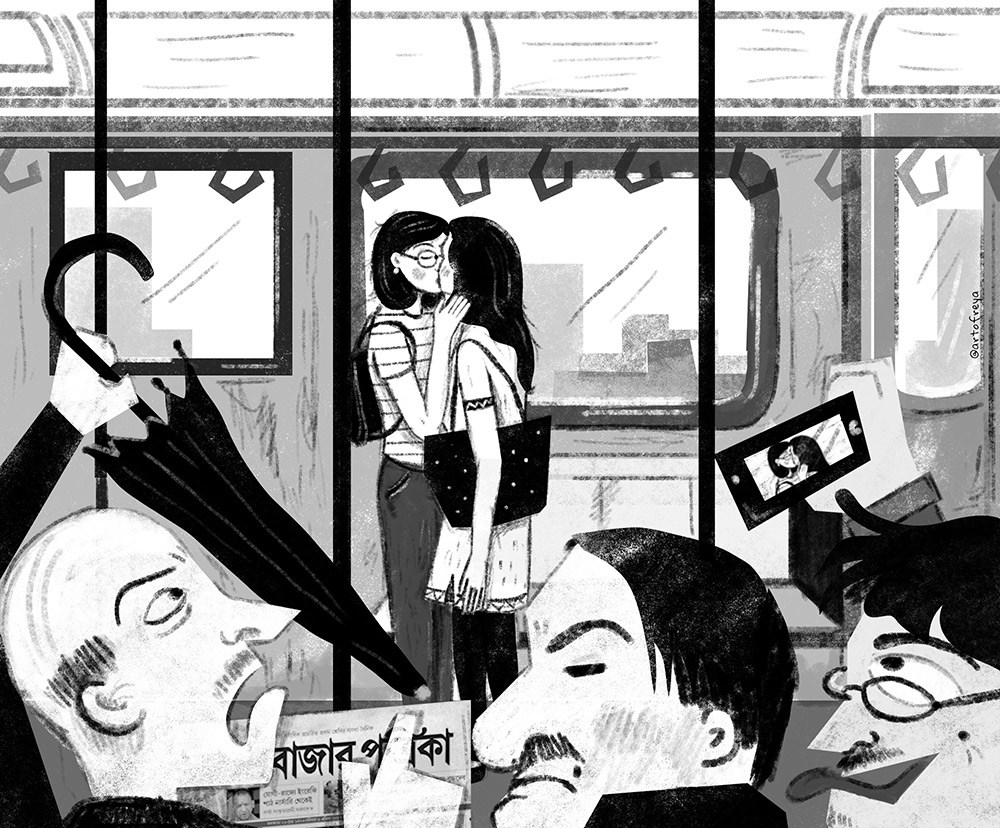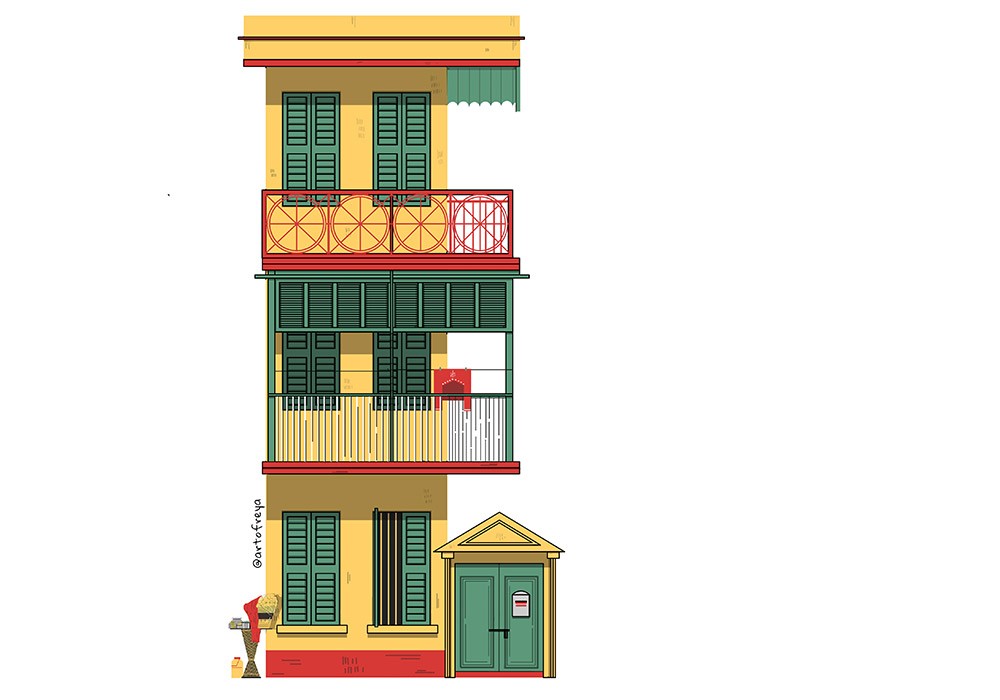 Over the years, Ahmed's art has evolved from being accurate and realistic to being a medium to say something else. Today, her digital illustrations are inspired by her perception of the world around. "My feelings about feminism and its influence in my life, the nostalgia of Calcutta, or my love for cats. The music I listen to, the cinema I consume and the art that I love are also an integral part of my illustration process," she says. It's the images that get stuck in her head that become fodder for her personal work.
While it doesn't happen too often, when she does make direct references to sexuality in her illustrations, it's deliberate. "I do it because I feel the lack of representation and the overwhelming presence of heterosexual themes in all the art that we've grown up with. And because, to a large extent, art shapes our realities, I want to be able to correlate the two."
See more of Reya Ahmed's work at www.reyaahmed.in or on Instagram at @artofreya.