In our series, Job Perks, creators share little learnings, fun habits and other endearing peculiarities from their daily lives on the job.
Lokesh Karekar is the founder of Locopopo Studio, a Mumbai-based independent illustration design studio that has worked on various brand projects and also makes its own products — like the beautifully produced Kochi postcards and UV-printed Goddess postcards. Here, he speaks about why avian motifs recur in his illustrations and why birds remind him of his father.
There's something about the simplicity of a bird's shape that's just ingenious. I've always been intrigued by the way nature brings together beauty and design in this particular form. Whether for camouflage or attraction, each colour that's present on a bird appears to be crafted with immense purpose.
My love for birds began young. I remember spending my summer vacations in Nagothane, about 100km out of Mumbai, where my family is from. My uncle had a tailoring shop, and I remember spending time with a parrot there quite a bit.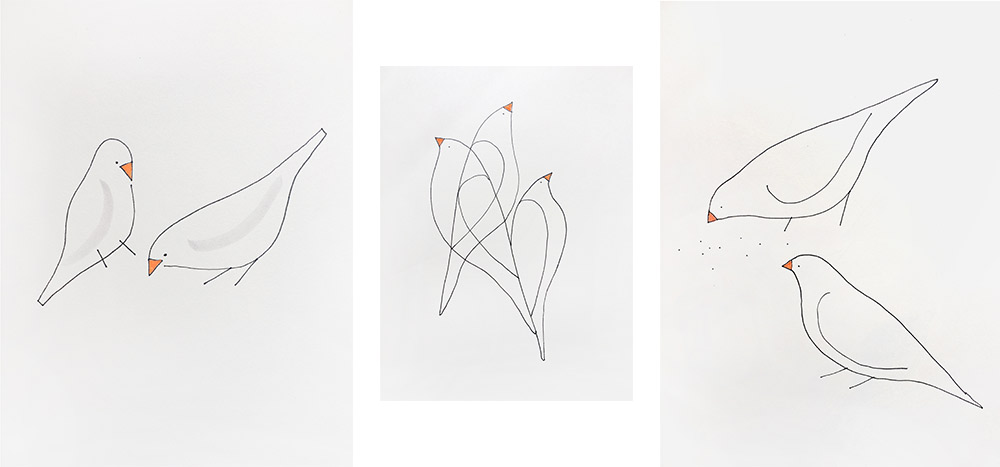 Back in the city too, when I was around 12, my mother would take me to museums on Sundays. I guess these visits were also meant to be inspiration for the drawings I would do. I remember visiting the Natural History section of what's now CSMVS — I would just sit there and sketch the birds. I also have memories of going to the Byculla zoo, where they had a massive bird area.
A few years ago, my wife Sonalee brought home a pair of playful finches. These are beautiful and their bright orange beaks stand out against their muted colours — shades of white, coffee and dark brown. While all our mornings begin with the finches chirping, drawing them is a favourite weekend pastime. In fact, I've even incorporated them into some of my artworks, like the mural I did for St+Art India at the Mahim Art District a couple of years ago.
My fondness for birds is also closely linked with my memories of my father, who passed away when I was six. He was a commercial artist, sculptor and painter and used to teach drawing as well — he was just really good with his hand. In the '80s, he did detailed drawings of birds for greeting-card companies, and I have these old sketches and drawings of his. I don't remember him drawing, of course, but I do remember being incredibly inspired by all these drawings that he'd made.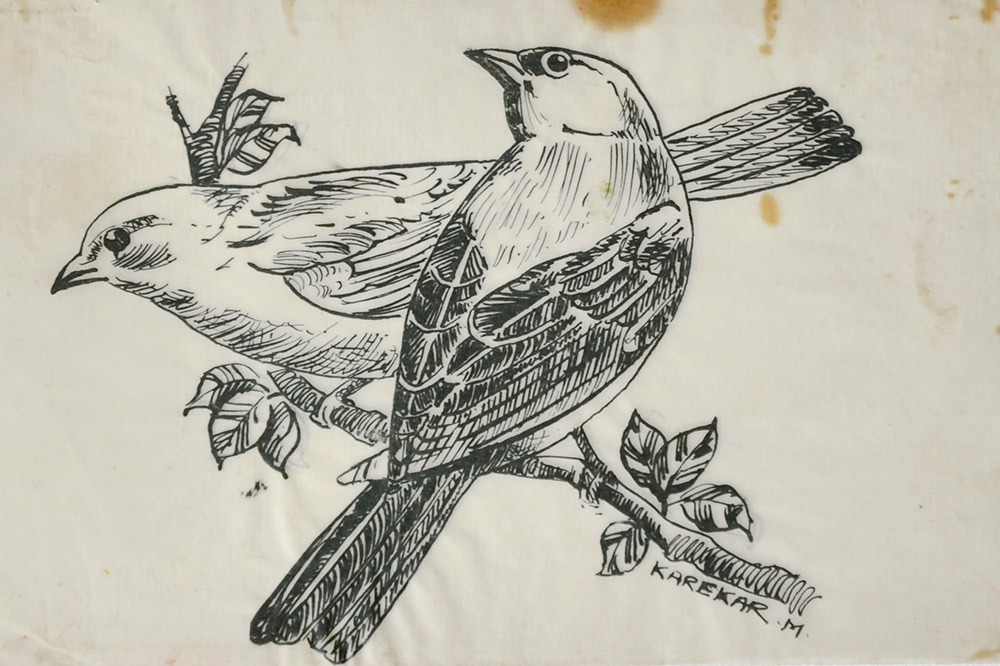 Over the years, I've also amassed a small collection of bird-themed souvenirs. Many of these are birds made out of ceramic, wood, metal and other materials. Some are from my travels, some Sonalee has picked up, others are from friends who know I like birds. Today, as well, when I visit a zoo, I spend more time at the bird section, observing and drawing them.
You'll find many influences of birds in my illustrations and drawings. Back in 2009, I contributed to The Ark Project, a book that had over 200 illustrators from around the world draw an animal that would represent their birthplace. I drew the Indian cuckoo. People see these sort of projects in isolation but there's often a lot more to it.
Lokesh Karekar was speaking to Fabiola Monteiro. This is an edited transcript of that telephonic conversation. For Locopopo products, go here.