A grey light enveloped the imperial silhouette of Victoria Memorial at half past six in the morning as we passed reluctant joggers keeping pace with the lazy, creaky tram we were on. On my visit to Calcutta (now Kolkata) the December before last, my friends and I planned an early morning outing, much against the inherent nature of us slothful Bengalis. We were keen to shake off our Christmas-induced stupor and start the day with a fresh dose of nostalgia and hot, spicy breakfast at College Street.
Calcutta's old trams — revered yet much neglected — are functional and unpretentious. Lit by naked halogen bulbs, they are cavernous on the inside, with rounded corners and boxy windows. Their wooden seats are burnished brown. Our plan to provide patronage to these trams that morning came burdened with a sense of longing for quaint memories of an untroubled past.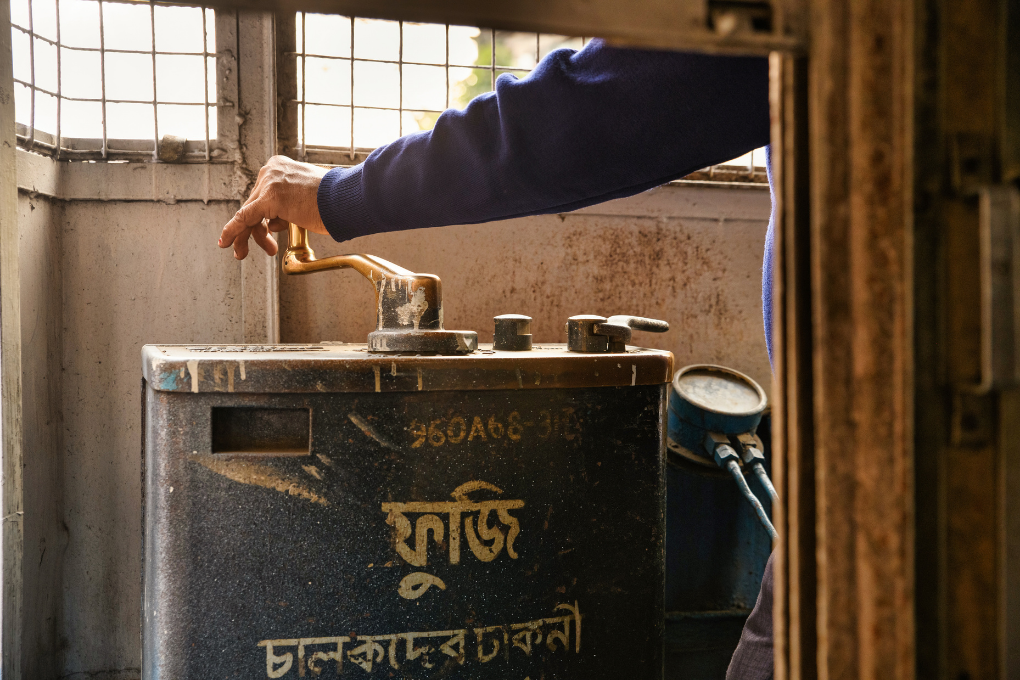 Much like its crumbling buildings, grand old mansions, and the chaos that goes by 'urban planning' in Calcutta, trams form an integral part of its ethos. The city saw its first tram service open up in 1873 when the vehicles were pulled by horses. SW Goode, a former deputy chairman of the Calcutta Municipal Corporation, writes in Municipal Calcutta: Its Institution in their Origin and Growth, that the trams were to be "chiefly used for the removal of country produce…" In 1902, electrified cars were introduced, and following steady growth, by 1943, there were almost 68 kilometres of tram tracks looping across the city.
The trams, with their dark cables forming a tangled web between the sky and the streets, became as much a part of the daily transport network as trains, taxis and buses. For workers and students, trams acted as a safe alternative to the rush-hour commute with their unhurried pace, ready availability and cheap fares. And then just as the trams had been embedded in the dusty asphalt, conquering cobblestoned lanes, trundling through congested thoroughfares, predictably disrupting afternoon naps and mid-day markets with their shrill bells and clanging approach, the service was nationalised in 1967. Therein started the process of its long and continuing demise. Currently, the network comprises six routes reduced from 52 in the 1960s, mostly on tracks that run along the more aesthetically pleasing, colonial neighbourhoods.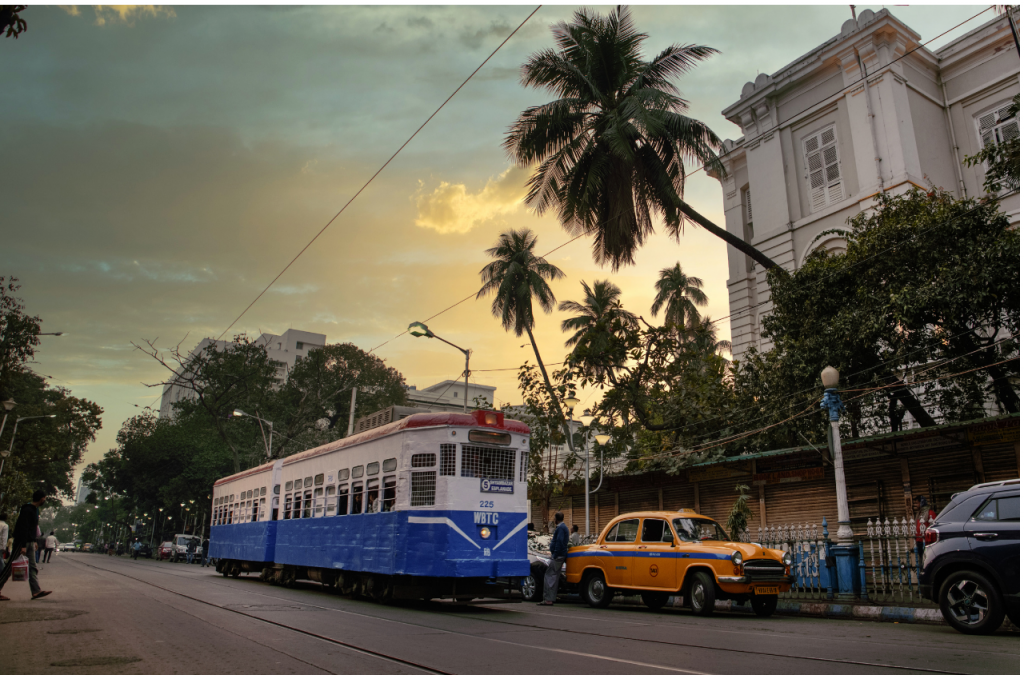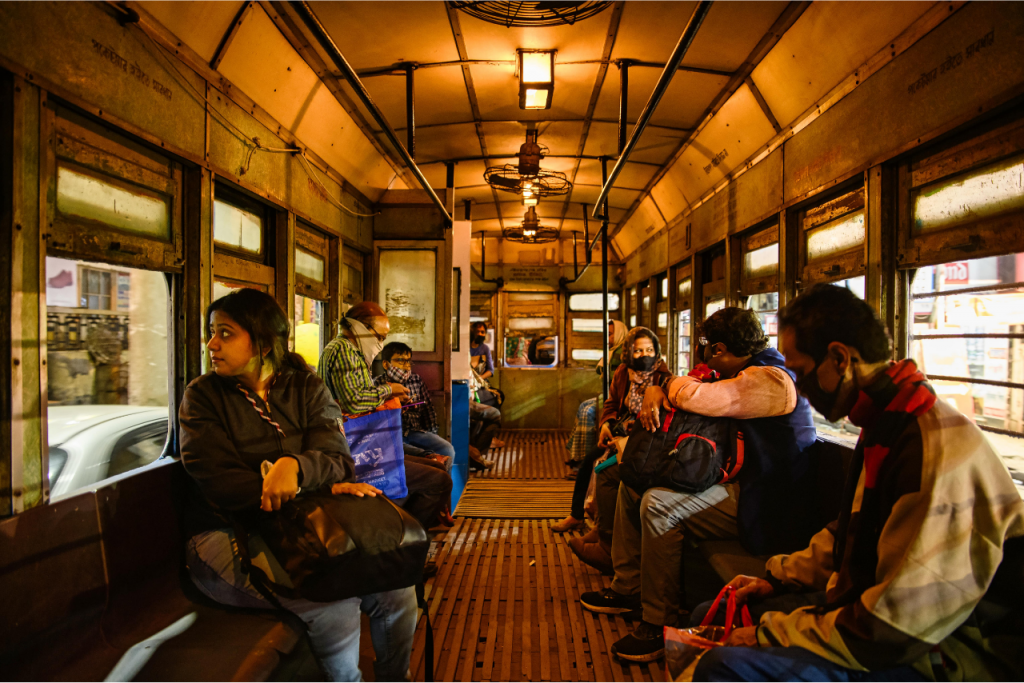 Once catering to throngs of commuters, the trams now ferry seasonal passengers — largely tourists, romancing couples, the odd hawker, or those of us returning to the city and its old-world charms under a blitz of nostalgia. Recent newspaper clippings report an enthused government looking to transport the tram back to its splendour through heritage rides, restaurants and museums. The morning we were riding the tram, there was one other elderly man, wrapped up firmly in his woollens, asleep at the far end of the car, safe from the worry of the 'pickpockets' warning that was painted overhead. As our rusty tram chugged along, I wondered about this city's tram story. Maybe it didn't have to end in memory tugs or drift into superfluous sentimentality. Like other cities in the world, perhaps there's a future where these emblems of nostalgia merge with modern living.
Our selection of stays across India, best visited for their design and style. Check in
Debashree Majumdar is a writer and editor. She usually writes on travel, food and culture. Her work has appeared in National Geographic Traveller India, The Hindu BLink, Mint Lounge, Open Magazine, and The Bombay Review among other publications. She is on Instagram at @debashreemaz.
Arnab Bhaumik is a photographer based in Kolkata. He is on Instagram at @bhaumikab.