Khyati Trehan sources her inspiration everywhere. "Everything and everyone within a 20m radius" is ripe for the picking, she tells us in an email interview. This adds up: The 27-year-old graphic designer, illustrator and 3D artist, who recently moved to Munich to join international design firm IDEO, has many ideas. She also has many styles of illustration — she's created still life compositions to study suede (Suede Dreams), turned memories into 3D artworks (Memory Palette), and made elaborate typographic designs (The Beauty of Scientific Diagrams). "My personal work, which lives outside of briefs, is born from an idea that slowly takes shape. Since every idea is different, so is the illustration style it ends up belonging to," she explains.
A graduate from the National Institute of Design (NID), Trehan's creative journey started early, at her school Mirambika, in New Delhi. "The education model was free of structures and more along the lines of learning and discovering things on your own as opposed to marking lines with highlighters in a syllabus textbook," she says. "We'd make bridges over ponds to learn about architecture, go to France to learn French, and do pottery and carpentry between math and science. Education meant drawing out potential that was already there, instead of prescribing it." It was this exposure that made her realise early on how much she loved working creatively.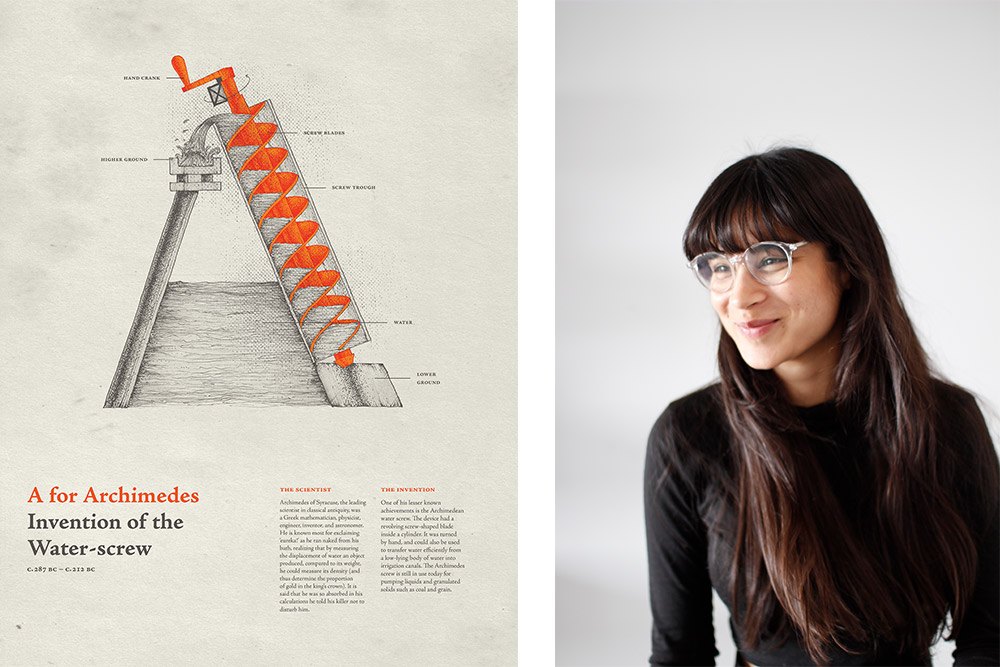 Trehan's time at NID echoed her Mirambika days in that it relied on the Bauhaus methodology of learning by doing. It was here that she worked on The Beauty of Scientific Diagrams. "[This] college project will always be my favourite because of the rush I felt throughout those two months," she says. As part of the Advanced Graphic Design course, the class was given a brief to create a poster on someone who wasn't a designer by profession. "The brief was so open-ended that I didn't know where to start, so I decided to switch my brain off for a bit and resorted to spending time at the NID library with a book," Trehan recalls. She was stuck on a chapter in George Johnson's The Ten Most Beautiful Experiments — one about William Harvey, a physician who explained blood circulation accurately — when something clicked. "I was referring to heart diagrams to understand the chapter better, when I stumbled on one that looked a lot like the infinity symbol. From an assignment in letter integration earlier, I remembered thinking that the letter 'W' looked so much like the infinity symbol," she explains. That's what led her to integrate W, the initial of William Harvey, with the blood circulation diagram, and eventually create The Beauty of Scientific Diagrams, which fused the initials of a scientist with the diagram of their invention or discovery. The project got her international recognition too — it was covered by publications like Wired and Fast Company.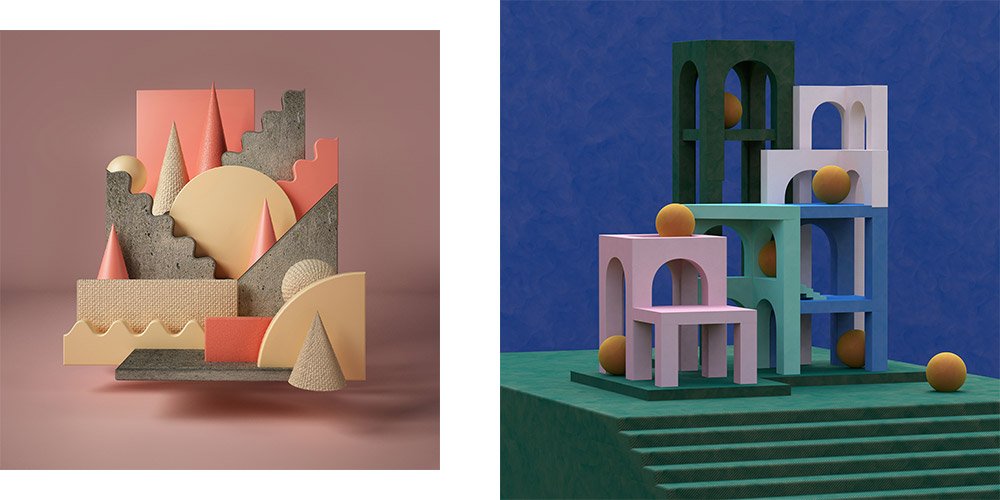 Trehan also finds inspiration in the intangible: she taps into memories, sensations and feelings and visualises them to create tactile and textured 3D artwork. Case in point: her recent personal project Memory Palette, which began as a way to build explorative palettes around Living Coral, the Pantone Colour of the Year for 2019. "It was initially triggered by seeing the Pantone Colour of the Year everywhere I clicked [online]. I wanted to join in on the fun and build palettes around it," she says. "I built compositions of soft shapes that presented the palette in a space, instead of just a combination of 2D swatches. As I kept fiddling around, I chanced upon palettes that took me back to a memory. I guess that's the nature of exploratory projects — they start somewhere and end somewhere else," Trehan explains. Some of the memories captured as part of the collection include a tribute to her mum's favourite ice-cream flavour, butterscotch, which is a juxtaposition of geometric shapes in shades of peach and beige, and a towering composition in pearlescent green, which is a representation of city life in Berlin. Another is based off of a memory of the first macaron Trehan ever had. "It was a blueberry one that my best friend's mum bought me," she recalls.
Trehan looks up to a wide variety of designers in the global design industry. She lists "Jessica Walsh, Sanchit Sawaria, Stefan Sagmeister, Shiva Nallaperumal, Annie Atkins, Peter Tarka, Zach Liebermann, to name a few." Her own move to IDEO means she's now working with a different set of parameters and people, and it's made her realise what she's used to back home. "In India, as a visual designer who was used to specific briefs and tight (and often, many) constraints, I realised that ambiguity scared me," she explains. "We're so good at working with whatever little we have that being catapulted into the luxury of possibilities, feels unfamiliar and daunting." Still, she believes that the Indian creative scene is booming and there are many emerging artists to look out for. In the meantime, keep your eyes peeled the next time you log on to WeTransfer — you might just catch sight of The Beauty of Scientific Diagrams.
See more of Khyati Trehan's work and shop for products with her designs here.
Correction: An earlier version of this story inadvertently stated that Trehan studied at Mirambika, near Bangalore. The same has now been corrected to reflect that she studied at Mirambika in New Delhi.