A decade ago, Maria Popova, the founder of the beloved Brain Pickings, spoke about combinatorial creativity. It's the idea "that creativity is combinatorial, that nothing is entirely original, that everything builds on what came before, and that we create by taking existing pieces of inspiration, knowledge, skill and insight that we gather over the course of our lives and recombining them into incredible new creations."
It's this idea that resonates while speaking with Varun Mehta, a Mumbai-based architect and one of the participants of Virtual Gods, an online exhibit by ARC.HV, a self-funded collective that works on art, design and fabrication projects, and maps the collaborative processes involved in these projects. Virtual Gods, which was produced entirely during the COVID-19 lockdown, builds on a previous project (Scarpin'), and ties the knot between visual media and architecture.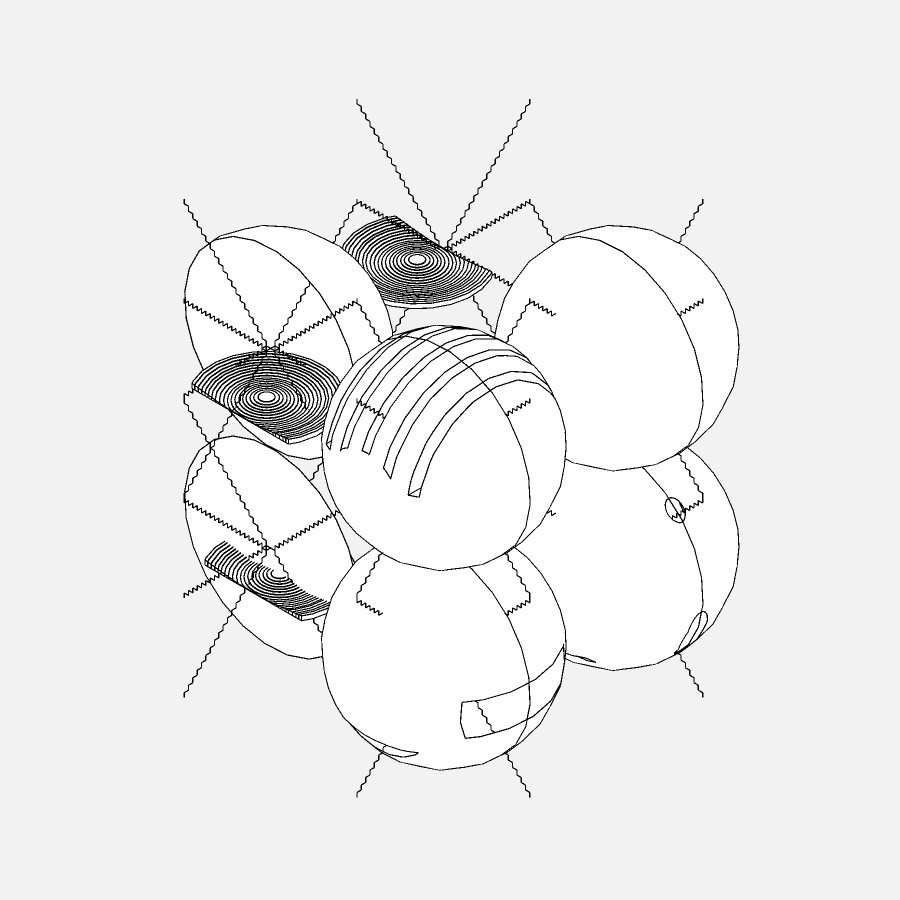 For Virtual Gods, 14 designers — from various disciplines like architecture, graphic design and product design — came together to create 2D illustrations inspired by the work of their favourite architects. Mehta, for instance, chose Carlo Scarpa; illustrator Yash Pradhan picked Zaha Hadid; graphic designer Sneha Desai repped Toyo Ito. At random, these 2D illustrations were then allocated to different designers in the group to reinterpret into 3D architectural models. (Mehta swapped Scarpa for Desai's Ito.) "That reinterpretation and letting go of what was created by someone, that's what triggered the process," Mehta explains. Creating 3D models involved much learning and research, catching up on the ideology of the architect, and understanding the design-thinking and choices behind the 2D model before them. Over group Zoom calls, the designers then presented their work to each other. "There was a lot of breaking down and fusing together again [along with the] exchange of processes, and understanding newer workflows and techniques," Mehta says. This process then repeated so that four designers worked together to create a larger 3D model, fused together from all the previous bits.
The focus across the three-week-long project was on learning, exchanging information and processes, and fostering a sense of community, and the work of the legendary architects that the models stemmed from was only a starting point. "[Architects] are known for their ideas or their ideologies or the kind of aesthetic they follow," Mehta explains. "We realised that when we churn it, break it down and rethink [these ideas], we create new ideas. The ideas that were established by the architects previously [became] irrelevant." With experiments like Virtual Gods, ARC.HV hopes to develop a space that cultivates this kind of hands-on, collaborative learning that's hard to come by in design studios and firms today.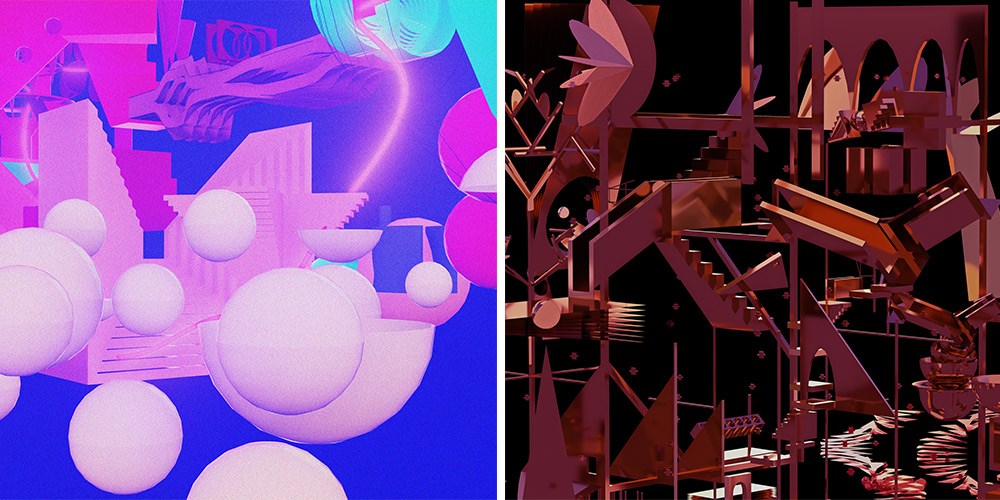 The virtual exhibit, which will be open to public all through August, is best viewed on desktop and at a leisurely pace — take time out to really immerse yourself in each model. To the untrained eye, each 3D model seems to be made up of architectural elements, magically suspended in mid-air. There are numerous corners and little details to zoom in and out of, and to spin around. Mehta says that the folks at ARC.HV, who choose to remain anonymous, look forward to feedback from viewers of the exhibit, and hope to receive requests from potential collaborators too.
And if Popova is right — that creativity is indeed combinatorial and that everything builds on what came before — collaborative projects like Virtual Gods are safe havens for these ever-morphing, precious building blocks that spark ideas.
Virtual Gods is open to all at archv.in until Monday August 31, 2020. The partipating designers for Virtual Gods are Kuldeep Jangid, Ishita Parmar, Sneha Desai, Nayan Mote, Devarsh Sheth, Janhavi Shinde, Shravan Suresh, Yash Pradhan, Advaita Kelkar, Sohil Soni, Jinal Wadgama, Siddhesh Kadam, Anuj Modi and Varun Mehta.