The clock is stuck at 3:30pm on one of the four faces of the David Sassoon Clock Tower in the Veermata Jijabai Bhosale Udyan — or, as I've known it all my life, the Byculla Zoo. The side opposite confidently reads 4:35pm, while the other two faces linger in a parallel universe. As I gaze up at this elegant and rather delicate Italian-style structure, I hear the sharp whistles of the security guard — a warning that the zoo is closing. It's 6pm.
As someone who has grown up in Byculla, and now lives in Bandra, the tower is a perpetual sight while descending the Parel Bridge, towards home. A stone's throw away, at the Dr Bhau Daji Lad Museum, the curators allowed me access to their archives to see what I could uncover about this often-ignored architectural beauty. The clock tower is named after its majority funder, Sir David Sassoon — a renowned merchant-banker who journeyed to Bombay from Baghdad.
The total cost of the tower was ₹51,653, to which Sassoon contributed a staggering ₹30,000. It was completed in 1865 by Messrs. Raghupati Chintamon and Co., who took over from the original contractor — Messrs. Scott, McClelland and Co. Reports differ on how tall it is — some say 67 feet; others put it at 75 feet. Like the other structures in what was then called the Victoria Gardens, this clock tower was built in the Palladian style of architecture — a classical style popularised by Italian Renaissance architect Andrea Palladio, which placed importance on symmetry and proportion. It is the spiral staircase and the balcony on the four sides of the tower that catch my eye the most, owing to their rather fairytale-esque appearance.
The tower was restored in 2019 by the Brihanmumbai Municipal Corporation (BMC), and is a Grade II-B heritage structure. It watches over the gardeners who take shade under it for an afternoon nap, the neighbourhood dog in perennial search for belly-rubs, lovers sharing a tiffin, and older women catching up on the benches in its foreground. The tower is a place to slow down and stop — here, even the time it tells seems to agree.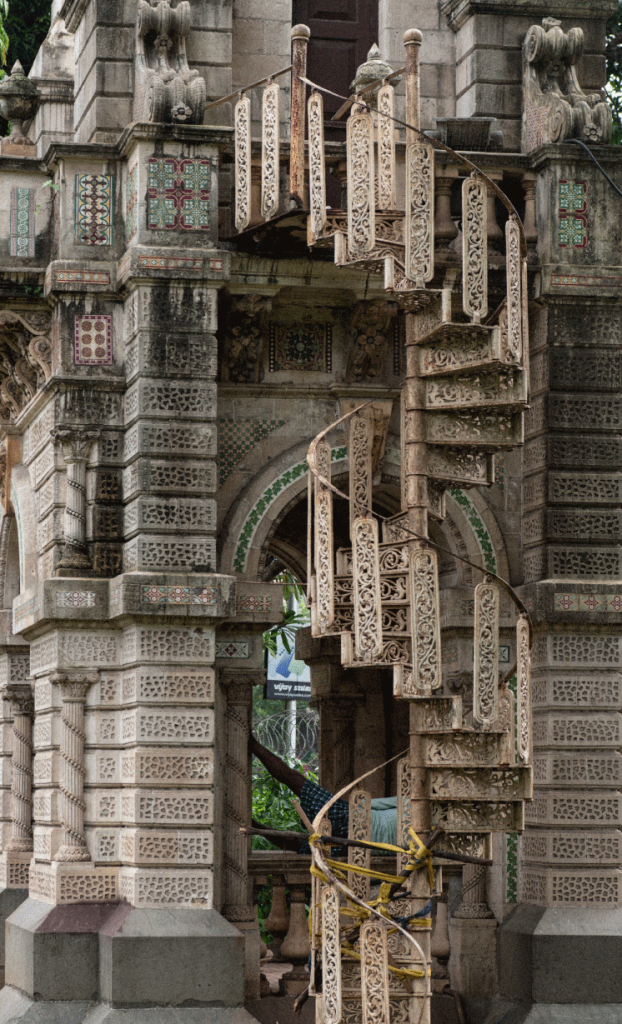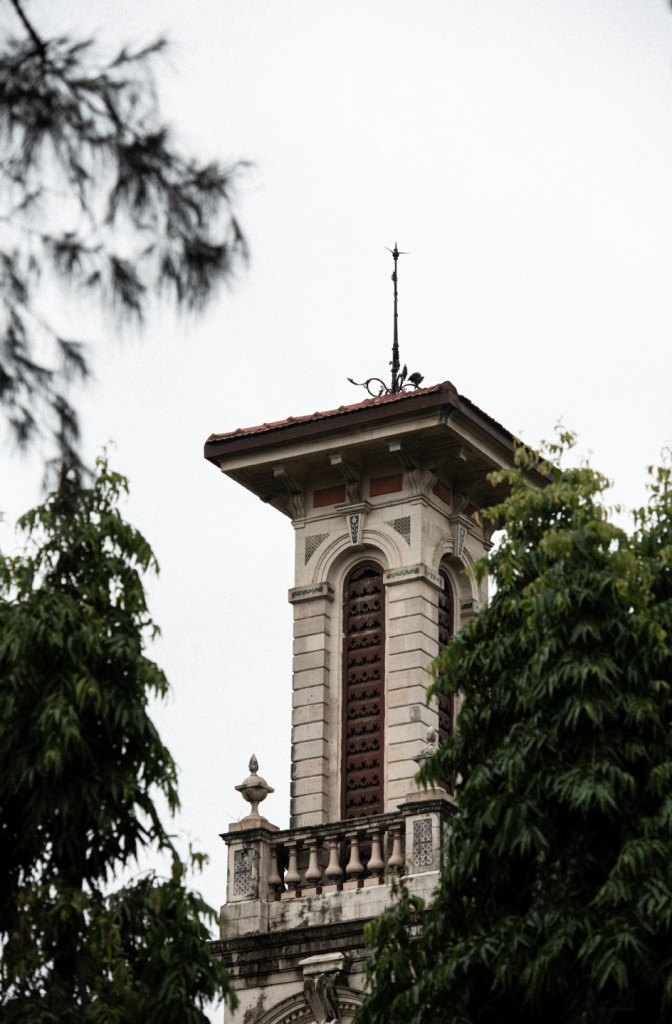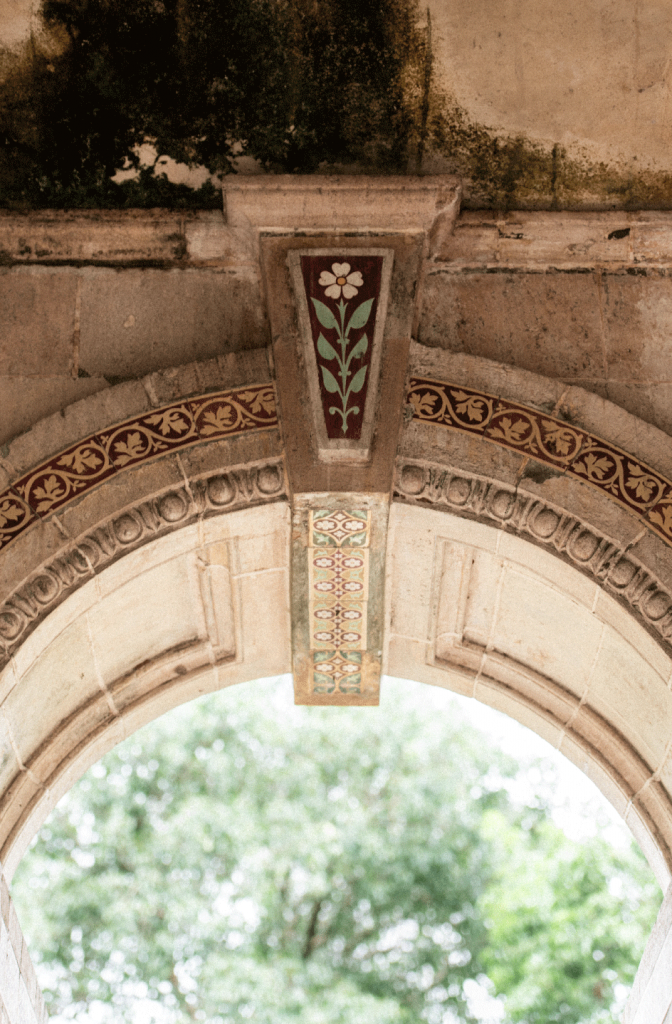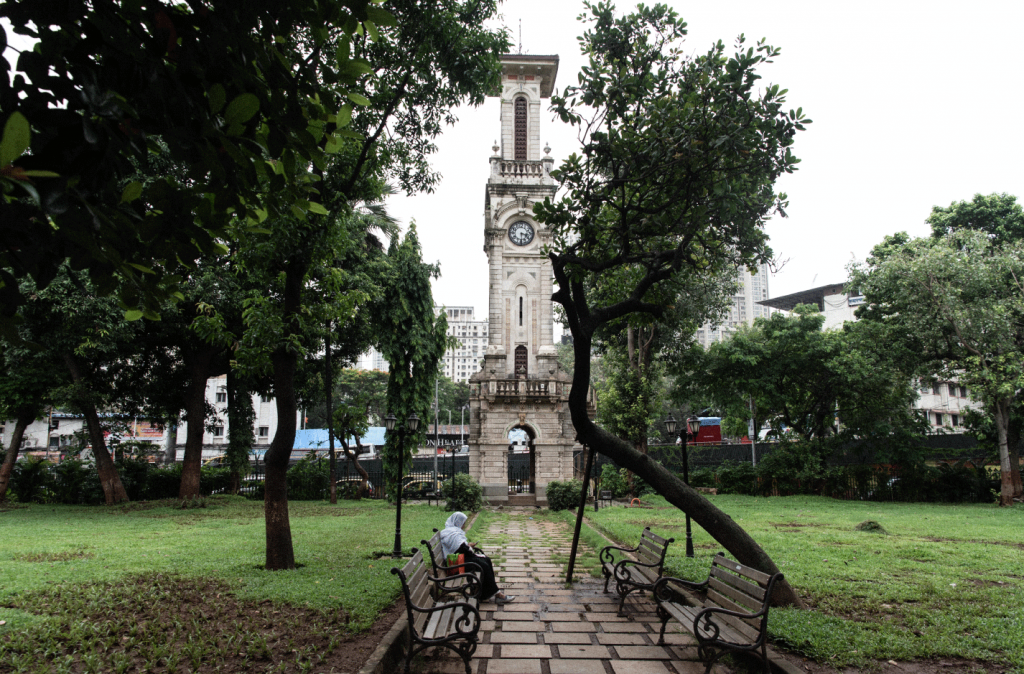 Our selection of stays across India, best visited for their design and style. Check in
Zahra Amiruddin is an independent writer, photographer, and professor of photography who has been working in the field for nine years with a specialisation in visual practices and contemporary art. She is on Instagram at @zahra.amiruddin.