Jer Mahal is impossible to ignore. For five years, whether I was walking to Kyani & Co. for bun maska and chai in the afternoon or stumbling out of a dive bar nearby late in the evening, its six stories of wooden balconies were a constant, towering presence. It has stood prominently at a busy Dhobi Talao junction since 1904, and you never had to struggle to locate it — a circular sign built into the ornate top floor bore Jer Mahal's name.
I loitered in its vicinity when I was a student at St. Xavier's College, taking in both its old-world grandeur and obvious signs of deterioration. Even to my 17-year-old self, who was acquainted with only its pale blue and yellow external facade, it was evident that this structure was once glorious. In a neighbourhood full of striking heritage structures, Jer Mahal stood out. I remembered it because of its entrance with carved, double-height archways and the balustrades on its parapets, which lent the building a sense of elegance.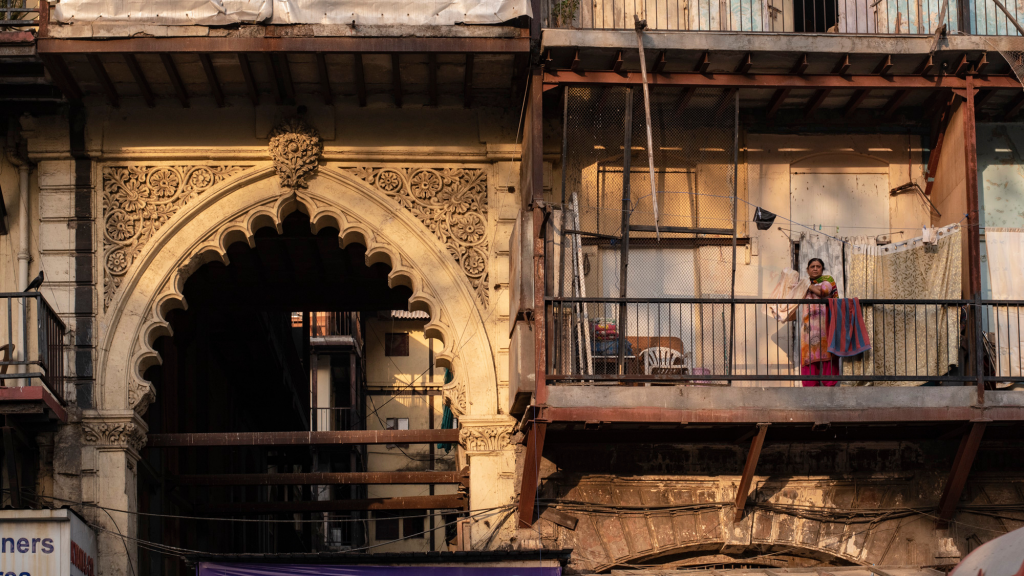 Recently, I made my way back to the building, not for a bite at Kyani's or to look at the musical instruments at Furtados, but instead to peer at the architecture itself. I ambled up its spiral staircases to find that most of the rooms contained within it now lie largely vacant. Comprising a cluster of seven buildings, Jer Mahal evokes a quiet sense of mystery. When I walk through the arches into the central courtyard, it is mostly silent, save for the sound of cars and buses passing by. On one floor, I hear the sound of a family laughing. On the others, only I am witness to the uninterrupted way the sunlight and breeze move through the passages.
To seek more insight about this structure, I spoke to Mustansir Dalvi, a renowned professor of architecture. It was built in harmony with the climate of the Konkan region, he says, and it's a vital part of the history of Mumbai's housing. At the turn of the 20th century, many structures built just like it could be found across the city. They were chawls comprising single-room tenements and shared bathrooms, and were meant for communal living, elaborates Abha Narain Lambah, a conservation architect at the forefront of several restoration projects in the country, especially in Mumbai. Jer Mahal is among the few remaining examples of this style of housing — and considered one of the finest — though not without the constant danger of its floors caving in.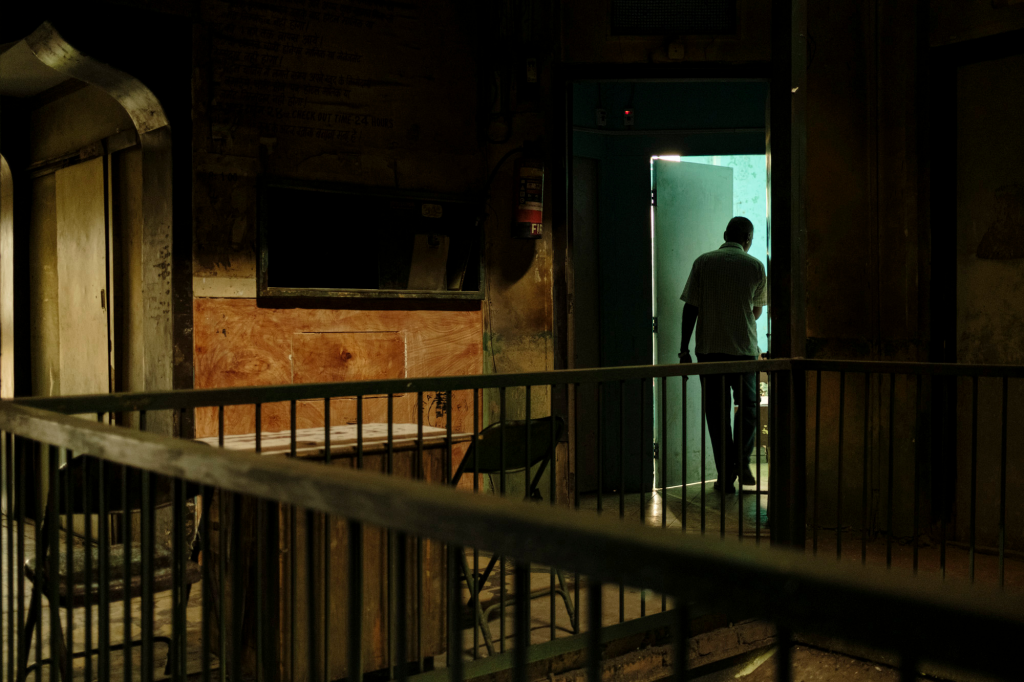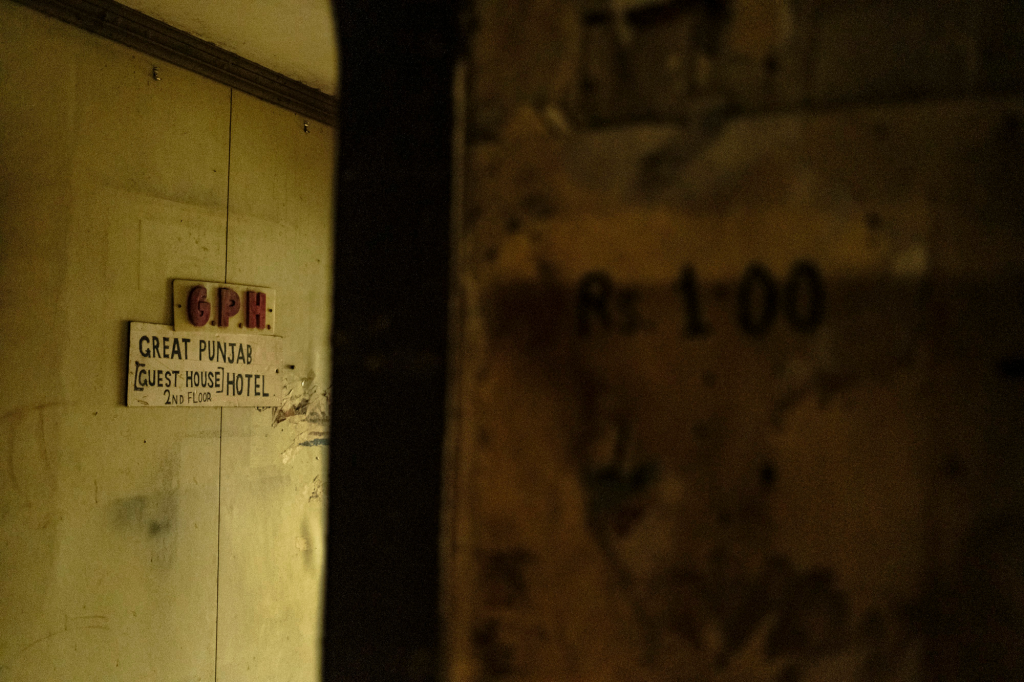 The style in which it is built emerged as a response to the influx of migrants at the time, who worked at the city's mills and docks, explains Lambah. The railings of the balconies and the louvred doors that open to them are architectural elements that are distinctly vernacular. These features, Lambah says, may have seemed familiar to these migrants who found themselves so far away from home. Built using brick and stone masonry, it also has features of the Gothic Revival style, with a very European composition. "Jer Mahal straddles what was the old British town and the Indian town," write Rahul Mehrotra and Sharada Dwivedi in the excellent Fort Walks.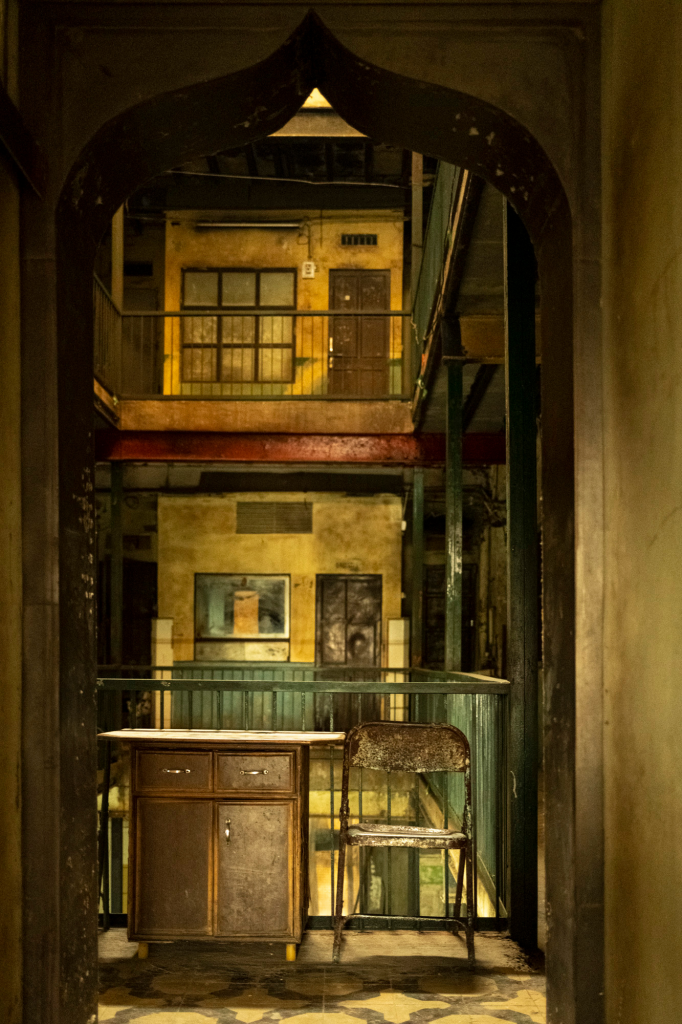 I pause at the segmental arch openings on each floor of the spiral staircase to catch my breath and take in the view of the city. But the more interesting sights are on the inside. Jer Mahal has a hybrid identity — in addition to tenants, it is home to kudds (clubs run by and for the Goan diaspora who moved to the city to find employment) and two low-budget hotels.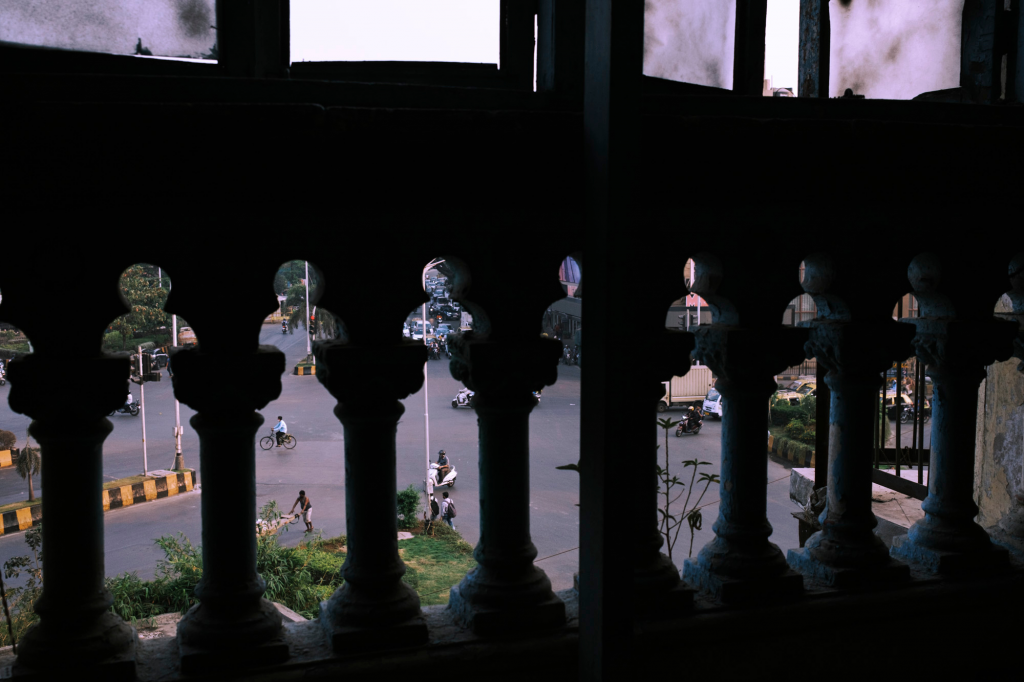 A decade after I first marvelled at this cluster of buildings, the sign atop its last floor no longer remains, a victim to recent repairs. Having peered into its neglected rooms, I could only think about the variety of people who may have once inhabited or visited it: travellers lodged at the hotels, artists frequenting Furtados on its ground floor, Goan migrants who made the kudds their home, ladies who may have arrived there in countless horse carriages. Jer Mahal's story is, in a sense, a portrait of what Mumbai was like in the last century.
Despite ongoing ruin and abandonment, this structure seems like an abiding presence in the city — an entity that came before us and, I hope, will outlive us.
Find your way to the Jer Mahal in Fort, Mumbai via Google Maps here.
Our selection of stays across India, best visited for their design and style. Check in
Neerja Deodhar is a culture writer and editor with five years of experience in Indian newsrooms. She is on Twitter at @neerjadeodhar.
Raj Lalwani is drawn to the familiar and outlandish, and seeks to make photographs that blur the lines between the two. He is on Instagram at @lookdoyousee.