I first encountered Khotachiwadi — a Portuguese village tucked away in Girgaon — during my second year of college. For an assignment, we had to study and research the different indigenous communities of Bombay, and that's when I came across this locality. Despite living nearby in Gamdevi, I was unaware of this precinct's rich heritage. And on my first visit itself, I was perplexed by the way its Portuguese-style architecture, ornate windows, and vibrant facades — ranging from bright red to a soothing yellow — stood in stark contrast to the hysteria of the main street through which I'd made my way in. Slowly, the cacophony of the metropolis receded, and eventually faded away completely.
Built largely during the 19th century, the settlement was officially named Khotachiwadi in 1880, after the Pathare Prabhu land revenue officer Dadoba Waman Khot, who was assigned the land parcel by the East India Company to lease out. Initially inhabited by Hindus and East Indian Catholics, the neighbourhood is now also home to families from across the country, presenting a microcosm of cosmopolitanism.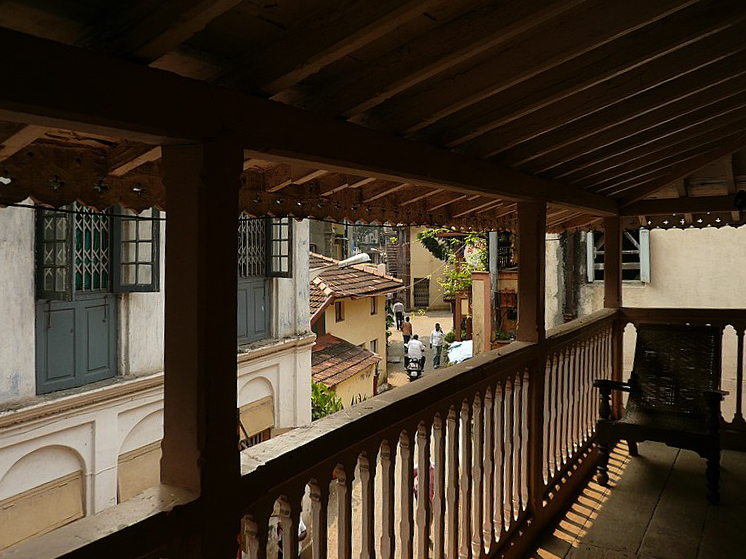 Originally a complex of 65 bungalows, only around 24 of these remain today. But Khotachiwadi is much more than the heritage bungalows in this core area. The surrounding vicinity exhibits the quintessential chawl or wadi style of housing, comprised of three- or four-storey structures. The outer fringes interact with Girgaon's commercial areas and blend into the dense concrete streetscape. The buildings, at least within the innermost settlement, are scattered but positioned such that the streets are shaded in the daytime. They seem to stand without definite plot lines, with minimal space between them. Khotachiwadi's compact build is highlighted by narrow pedestrian lanes, with structures directly facing the streets.
Although the settlement developed organically, several features run common through all the low-lying bungalows: sloped, Mangalore-tiled roofs, the front porch framed in timber, open verandahs that keep the streets from feeling too narrow, the external staircase, and elegant details on the facades — particularly the decorated cornices, cast-iron and wooden mouldings, intricate wooden balustrades and carved fascias (the bands that run under the edge of roofs). The structures — with their porches, vibrant doors and windows, and intricately carved eaves boards — to me resemble traditional Goan homes.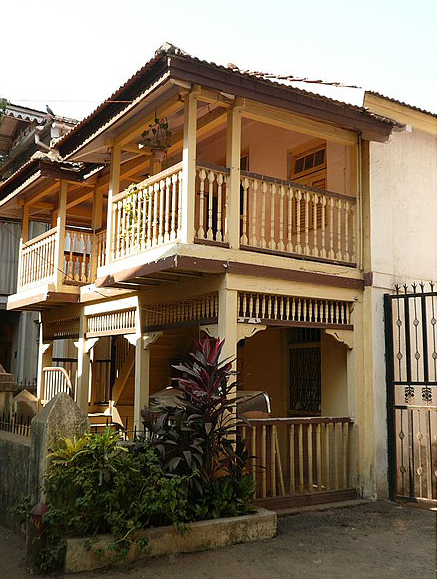 Khotachiwadi was declared a heritage precinct in 1995, and some bungalows were assigned Level III preservation status, which should have put them out of reach of redevelopment activities. However, due to changes in the legislative status of Mumbai's heritage structures in 1999, builders could demolish these bungalows to redevelop them into modern structures — endangering their conservation. But many residents and activists resisted and protested. As of May 2022, the Brihanmumbai Municipal Corporation (BMC) is conceptualising a project to revive and conserve the built heritage here.
And as I stroll through the lanes of Khotachiwadi today — rife with bungalows repurposed as bed and breakfasts, design galleries or vintage boutiques — I can't help but feel a deep sense of admiration for its indomitable spirit.
Our selection of stays across India, best visited for their design and style. Check in
Pranay Dewani is a writer at Paper Planes. They are on Instagram at @shutupbyrd__.