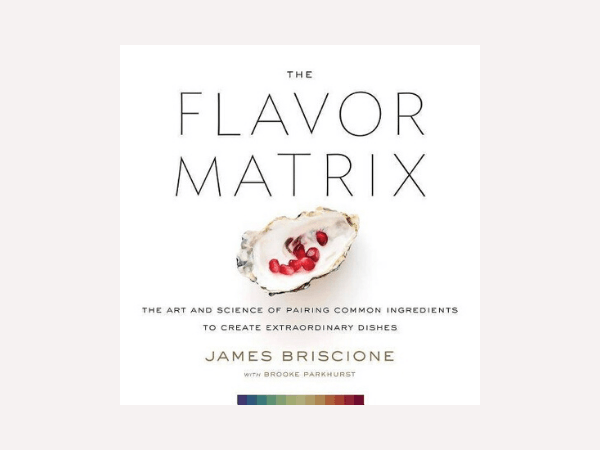 'The Flavor Matrix: The Art and Science of Pairing Common Ingredients to Create Extraordinary Dishes' (2018) by James Briscione and Brooke Parkhust
Books that discuss flavour profiles and pairings are the kind that one can go back to again and again. Knowing how ingredients complement each other is extremely important. The Flavor Matrix takes common ingredients and gives a comprehensive pairing list — great for everyday use or special occasions. While creating new desserts, I usually begin with a concept comprising one or two main elements or ingredients. As plated desserts need multiple components, referring to such a book helps me add depth and flavour, even inspiring me to use an otherwise favourite combination in a different rendition altogether.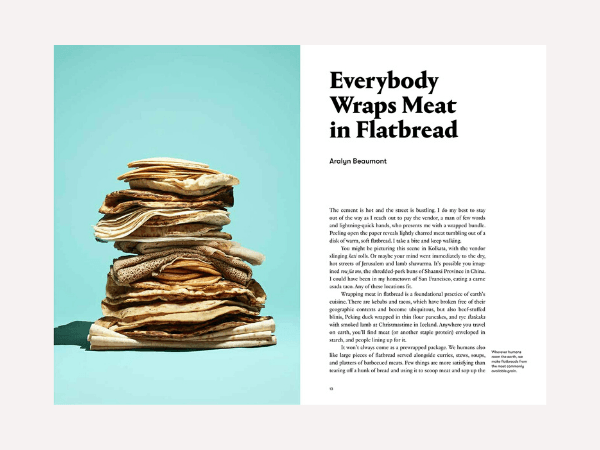 'You and I Eat the Same: On the Countless Ways Food and Cooking Connect Us to One Another' (2018) edited by Chris Ying
This collection of essays and stories focuses on the ways in which cooking and eating connect us across cultural and political borders — all from some of the world's best food writers and journalists right now. It is edited by Chris Ying — the former editor of the now-discontinued magazine Lucky Peach ― with a foreword by Rene Redzepi, the founder of Noma. The very premise of the book is that "cuisine cannot exist with the free and fair movement of ingredients, ideas, and people. Deliciousness is an undeniable benefit of immigration. When people move around, food gets better." Considering the world we live in today, nothing feels more timely than this compilation. Food is political; it always has been, and this book so deliciously illustrates this idea.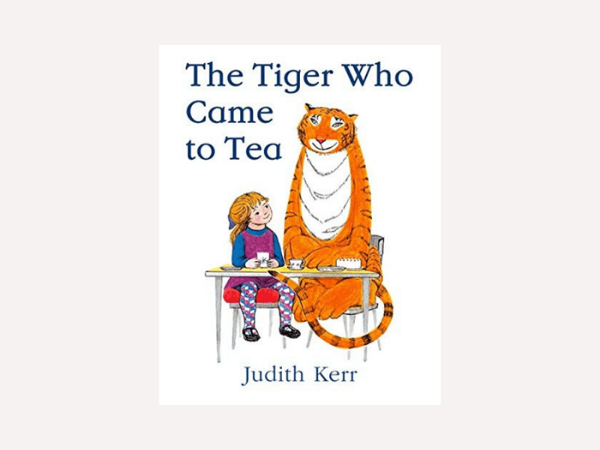 'The Tiger Who Came to Tea' (1968) by Judith Kerr
As a new parent, my current favourite book (presented to my one-year-old by my partner at Goya, Aysha Tanya) is The Tiger Who Came to Tea. Yes, it's a children's book, but is also filled with delicious writing about food and eating. I read it aloud to my son at least three times a day and I can promise you, it teaches you so many things you need to know — how to be a good host, how to keep a well-stocked kitchen, how to eat heartily and how to share, how to set up an afternoon tea that would be the envy of the queen, even how to dine at a café in your pyjamas. The pop-up pictures are an entirely delightful bonus — what's a book about food without visuals?
—Anisha Rachel Oommen, co-founder, The Goya Journal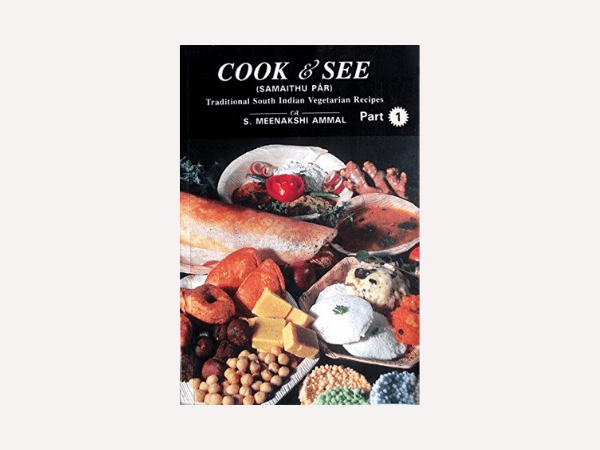 'Samaithu Pár' (1951) by S. Meenakshi Ammal
Samaithu Pár (Cook & See) is a set of nearly 70-year-old cookbooks that I discovered only a couple of years ago, thanks to a lovely story by Meera Ganapathi on Scroll.in. The author S. Meenakshi Ammal was a young widow with exceptional cooking skills. Relatives often called upon her for kitchen advice, so her uncle urged her to publish recipes to distribute among their family. These recipes eventually became Samaithu Pár, a practical and slim trilogy, packed with enough recipes to plan meals from for years, possibly even a lifetime. The recipes themselves are uncomplicated and succinct, but the approach is that of a grandaunt who is looking over your shoulder and giving you firm, specific, matter-of-fact instructions — vishesh tippani that can come only from decades of experience in a busy kitchen. I've found myself going back to it often in the last year, not only for inspiration in the kitchen but also for its tone of common sense and wisdom.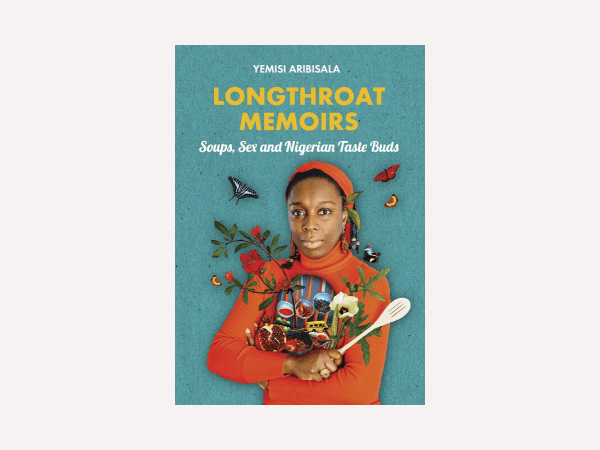 'Longthroat Memoirs: Soups, Sex and Nigerian Taste Buds' (2016) by Yemisi Aribisala
I read Nigerian writer Yemisi Aribisala's Longthroat Memoirs shortly after I began my career as a food writer three years ago. As a new entrant into the field, I found most writing that people exalted to be somewhat timid and risk-averse. Aribisala's writing, at once charged and temperate, woke me from that stupor. "The instinctive connection of "Nigerian" with "soup" and "stodge" is a lazy stereotype," she writes. "Nigerian food is often stodgy and soupy, but it is also misunderstood, atrociously photographed, not yet given its due." Aribisala spends this book reclaiming a cuisine — her cuisine, one that has been dismissed and subject to mockery — through the prism of her own story. She works with a skilled hand; her language is often playful and surprising, but never self-consciously so.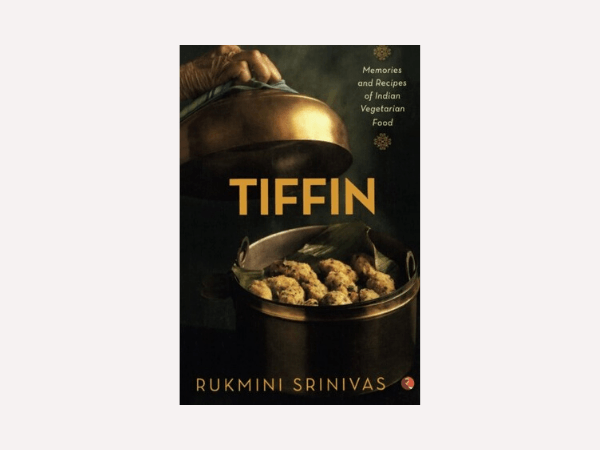 'Tiffin: Memories and Recipes of Indian Vegetarian Food' (2015) by Rukmini Srinivas
There was a time when the evening tiffin was a separate meal by itself, when hot filter coffee was sipped in leisure accompanied by bajjis or pakodas and long familial conversations. Tiffin, by Rukmini Srinivas, gives us a peek into those simpler times. The book brings together recipes, anecdotes, people and places, weaving together a soothing memoir/cookbook. The recipes here are like extensions of people. As you read about Athai's (aunt) puli aval, Dr Chitappa's (uncle) masala vadai and Kamalu's averakai adai, you invariably stumble upon a distant memory or aroma. For instance, for me, it brought back the memory of eating tiffin in my paati's (grandmother) kitchen in Madras. Tiffin is a humble reminder of how food is inextricably linked to every occasion in our life — big or small.
(Note: When you buy something using the retail links in our stories, we may earn a small affiliate commission.)