Currently a Professor of Environmental Studies at Ashoka University, and Professor of Sociology at the Institute of Economic Growth, Dr Amita Baviskar's work is notable in the study of social movements of justice and equity, reaching out to audiences across various disciplines. Her research — spanning over two decades — focuses on the cultural politics of the environment and of development in urban and rural India, bringing to the fore issues surrounding social inequality and resource conflict. Here, Baviskar tells us about the books she is drawn towards, how a climate of fear augments class and religious differences, and what it takes to make cities humane.
What are you currently reading? Is there a work of writing you frequently revisit?
Last night I finished Richard Sennett's The Craftsman. It's about work, and how making things well — whether cooking a meal or writing code — means paying attention, probing and practising and, most importantly, taking pride in what one does. Work as a process where our bodies and minds engage with diverse materials is a path to understanding the world, and Sennett explores it with great insight. His earlier book The Conscience of the Eye deeply influenced my thinking about urban design, what it hides and makes visible. The scholar I turn to again and again is Raymond Williams. His book The Country and the City taught me that social relations shape perspectives, especially on nature, and I often revisit his essays and ideas such as 'structures of feeling'. I'm doubly drawn to people who write well, and Williams is always eminently readable.
If we could take you back to the beginning of your journey, when did you first start thinking about wanting to work in the realm of development studies?
As a child, I had a keen but unformed appreciation of plants and trees. It might have remained no more than a diffuse 'love for nature' if, at fifteen, I hadn't fallen in with a group of precocious school students with whom I trekked in the Garhwal Himalaya, in the company of activists from the Chipko Movement. That summer trip brought home to me how environmental protection was inseparable from people's livelihoods. On another field trip with Kalpavriksh, the environmental action group that we students formed, we went to Amarkantak in Madhya Pradesh, a forested plateau where the river Narmada emerges, a place that was being mined for bauxite. Amarkantak's sal forests and waterfalls, the dull red mountains of discarded overburden that replaced them, the threat of downstream dams that would further destroy the river, the Baiga and Gond adivasis we met — these elements combined to dramatically pose the question: development or destruction? I knew then that this was what I wanted to figure out: how do people imagine, live, and strive for happiness in ways that don't harm other people and the earth.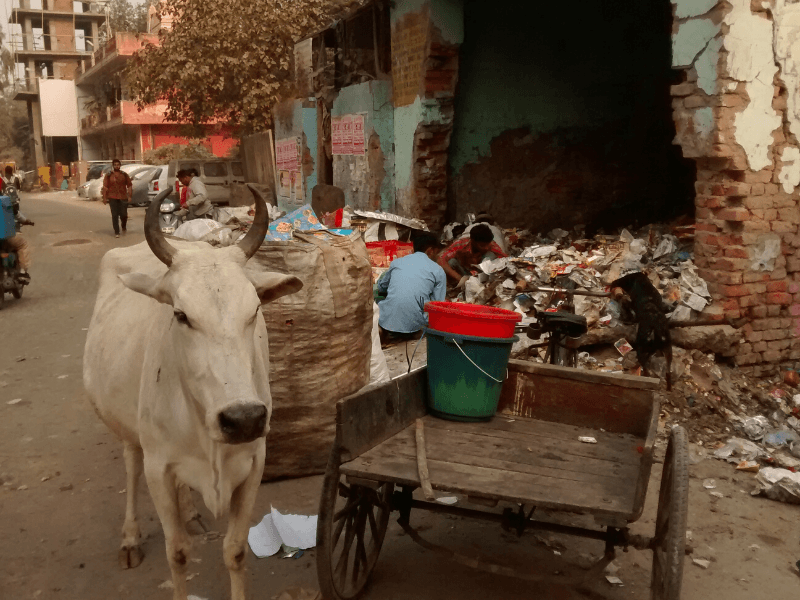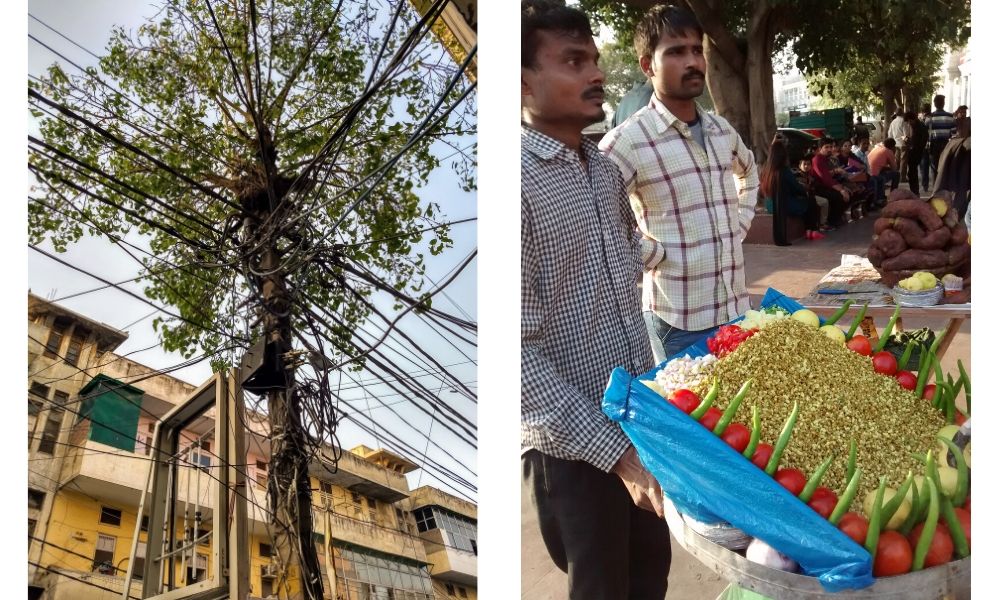 You began your research and fieldwork in the Narmada Valley in Madhya Pradesh. What, then, drew you to the geography of the urban and the environmental politics surrounding it?
It grew on me slowly. For several years, I did research in Madhya Pradesh and Himachal Pradesh on land and water, forests and pastures, while I lived and held a job in Delhi, and that disjuncture gradually began to bother me. Every day the sheer presence of the city around me would crowd my senses and I'd puzzle over how to make sense of it using the lens of political ecology I had employed in rural India. There was almost nothing written on this subject in India, and I was groping in the dark. In the 1990s, when the courts began to close industries and evict working-class settlements to create a 'clean and green' city, I knew that something momentous was under way. That got me started systematically on this subject. But behind it all lies my difficult love for Delhi, a city I've lived in most of my life.
In your book 'Uncivil City: Ecology, Equity and the Commons in Delhi' published earlier this year, you focus on environmental politics in the capital city in the last two decades. You also use the term "bourgeois environmentalism", or environmentalism for the privileged few. Could you please elaborate on that?
Most scholars describe Indian ecological campaigns as exemplifying 'environmentalism of the poor'. And that label does indeed apply to peasants, fisherfolk and forest-dwellers striving to save the ecosystems that sustain them from being destroyed by the state and large corporations. However, what we witness in cities is a perverse and pernicious form of environmentalism which goes against ecological values as well as social justice. This is what I call 'bourgeois environmentalism': where elites seek an urban order that caters to their desire for comfort, security and beauty. Even though their pursuit of this order plays havoc with how ordinary citizens live and work in the city, the elites are able to present their campaigns to the media and the courts as being in the public interest. Thus, in the name of cleaning up the city and the river Yamuna that runs through it, urban commons have been commodified into real estate, lakhs of working-class people evicted and their lives disrupted. Yet, water and air pollution and the problem of solid waste have only risen because bourgeois environmentalists have a giant blind spot: their own out-for-proportion contribution to creating the problem. It's this contradictory consciousness, a product of social privilege, that stands in the way of ecological justice.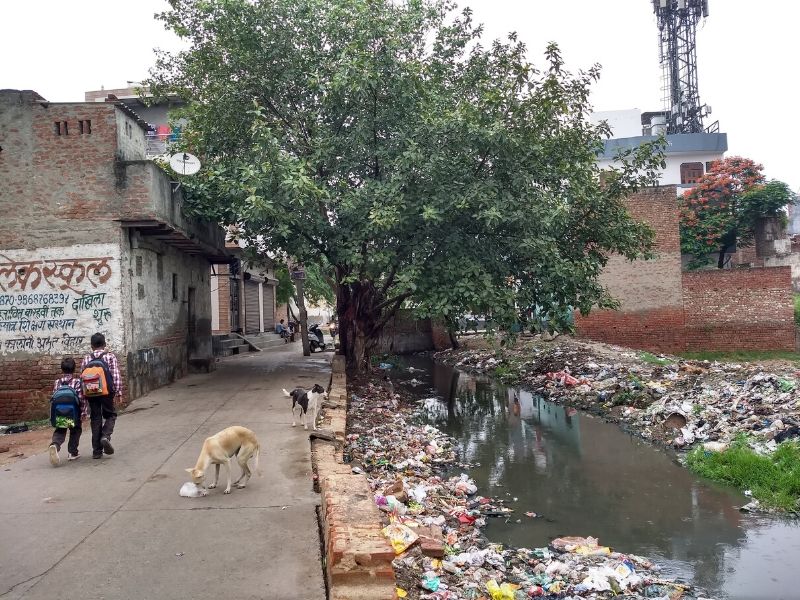 As we grapple with the ongoing pandemic and the imposition of an indiscriminate lockdown that has rendered thousands of migrant workers helpless, do you see them return to the city in the coming months? Are migration corridors likely to change?
Migrant workers will return; they can't afford not to. They left the countryside because it couldn't sustain them and that's part of the larger story of agrarian crisis that afflicts India. What the pandemic has shown is the precarity of urban livelihoods that leave people starving within days of stopping work. They earn so little that they have no cushion of savings, nor is there any state social security. For every job that starts again, there will be hundreds waiting to work, at even lower wages. How long, though, before they explode in anger and resentment? What forms will their desperation take?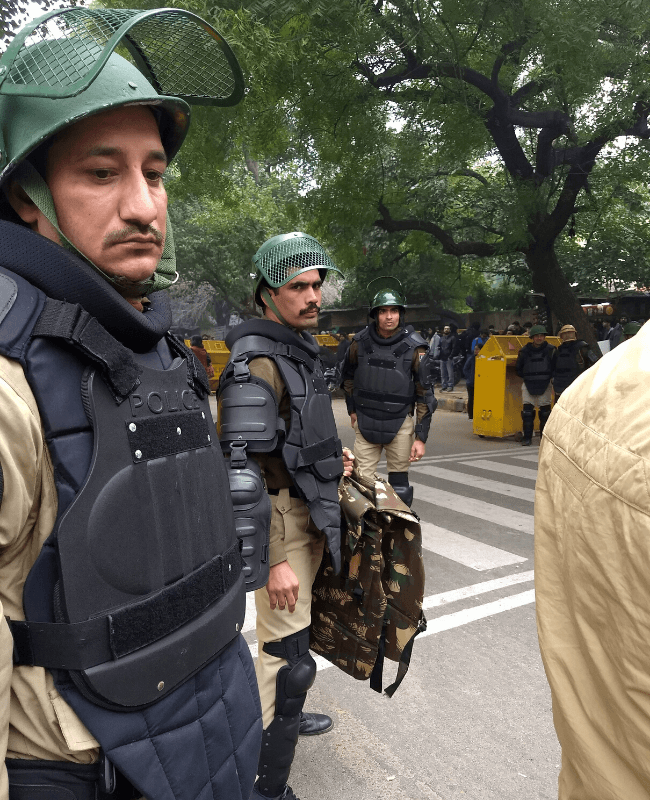 In 'Uncivil City' you mention how the "spatial segregation of the city creates an apartheid of the imagination", produced largely by structures of hierarchy and power struggles. In the wake of the riots in Delhi in February this year, has urban segregation further aggravated along the lines of caste, class and religion?
It's hard to say because it is too early and so much has been suspended by the lockdown. However, riots in the past have inexorably altered neighbourhoods. The violence against Sikhs in 1984 led them to move out into areas where their numbers were stronger. After 1984, colonies in Delhi began installing gates and guards to monitor entry into what used to be open neighbourhoods. In 1992, after the demolition of the Babri Masjid, working-class Muslims in east Delhi resettlement colonies, as well as middle-class families scattered across the city, moved into enclaves where they felt safer. A climate of fear breeds segregation and feeds the faultlines of class and religious differences. That fear is now intensified by the pandemic.
In his book 'The Great Derangement', author Amitav Ghosh states that "the climate crisis is also a crisis of culture, and thus of the imagination". Do you think the trope of climate change has found its place in fiction yet? If yes, what possible impact can it have?
Amitav Ghosh overstates his case. T C Boyle, one of my favourite novelists, wrote A Friend of the Earth twenty years ago. It is a remarkable account of a world wrought by apocalyptic climate change. But speaking more generally, I think climate change will shape our sense of the future, amplifying its uncertainties. As will the pandemic. Beyond the genre of cli-fi, I think we will see a greater recognition of the fragility of the world and its unknowability. Richard Powers' The Overstory captures that beautifully.
How do you think can we make our cities more humane? Additionally, how can the existing infrastructure amicably accommodate the environment?
I argue in my book that to make cities more humane, we need both citizenship and civility — not only among humans but in relation to the natural world. We see this humanity in times of crises when people reach out to help others. But charity is not the answer, structural change is; changing how we think and relate to each other. And bringing about that change is a hard, long road.
(Note: When you buy something using the retail links in our stories, we may earn a small affiliate commission.)