A curated list of literary, art, design and photography events in South Asia Whether it's an exchange of ideas, appreciation of great work, moments of learning, or finding like-minded people, celebrations of design, writing, art and photography hold immense promise. Our list of events spans South Asia. While the list may not be exhaustive, we do hope it will come handy while planning your year and your travels. Bookmark this page, download and save it, or hit print for a physical copy to tuck into your diary.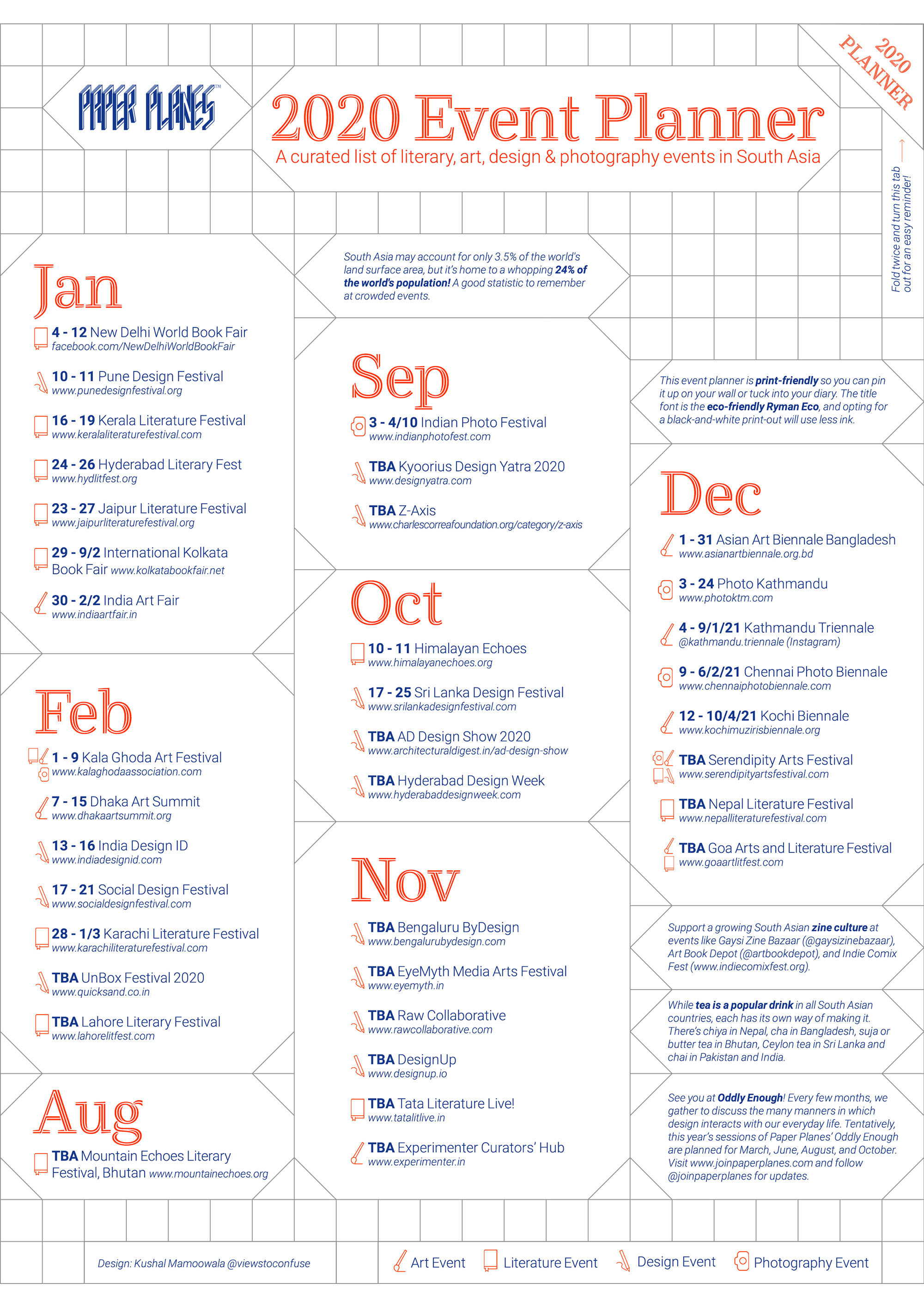 If you know an event that isn't on this list, drop us a line — we'll be happy to consider it for our monthly listing of design events.
This 2020 Event Planner is designed by Kushal Mamoowala (@viewstoconfuse).