2019 feels like it's whizzing past already. It's February, but we're still compiling our must-do, must-watch and must-visit lists for the year. If you're one to spot patterns in the mundane, have an OCD for geometry and arrangements, and judge a book by its design, this list is for you. Our selection isn't conclusive, but we've chosen 2019-specific design events. Some are oriented around milestones, some look to the future of design, some celebrate innovations and art — but all are promising.
The Road Ahead: Reimagining Mobility
'90s kids would recall a time when flying cars were a distant dream, one lived by The Jetsons. Almost two decades later, these conversations don't seem as far-fetched. The Road Ahead: Reimagining Mobility features 40 design projects, which have been curated to show how technology will change the way people, goods and services move in the future. Look out for the Virgin Hyperloop One — an on-demand, affordable, electric mass transportation system, designed to connect cities in minutes. Another exhibit, Sounds of the Future City, presents an immersive 3D sound experience that delves into how cities might sound with the advent of new technologies taking over public spaces. Smithsonian Design Museum, New York City, USA. Until March 31, 2019. Details here.
Lodhi Art Festival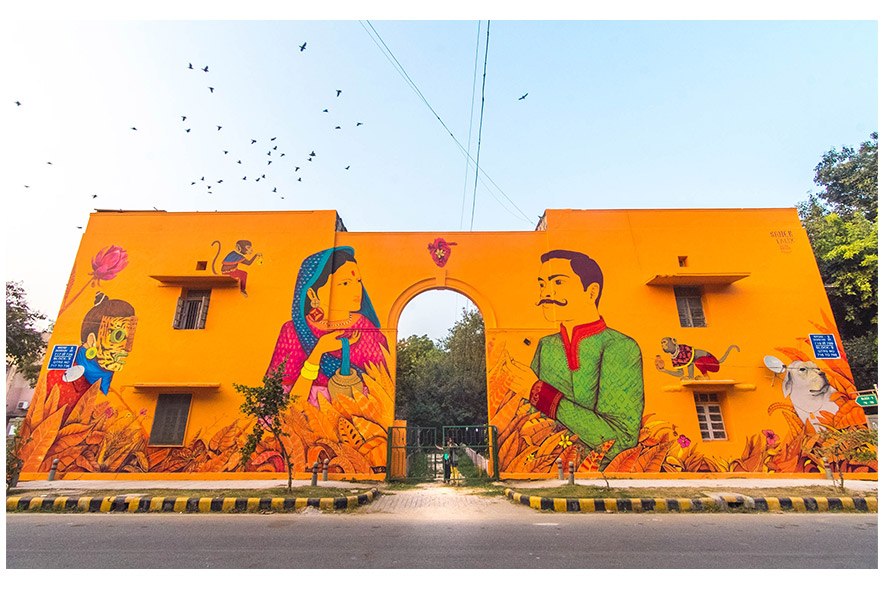 Since its inception in 2014, St+Art India has organized 11 festivals and four exhibitions in seven different cities of the country. From transforming the space around Mumbai's Sassoon Docks into an art hub to wrapping little huts in Delhi's Sarai Kale Khan with colourful crocheted yarn, the festival intends to make art that's part of our everyday life, instead of hidden behind gallery walls. Lodhi Art Festival, which is in its third edition, will see an illustrious line-up of artists such as Canada's Young Jarus, France's Chifumi, and India's Sameer Kulavoor (who runs Bombay Duck Designs). Twenty new murals will reportedly be added this year. There will also be curated walks and public movie screenings. Lodhi Colony, Delhi, India. Until March 2019. Details here.
Time Out 50: 50 Years, 50 Covers
Known for its iconic lists, Time Out is celebrating their 50th anniversary, with an exhibition going down memory lane. The global media and entertainment brand — which has print and online magazines in 315 cities, across 58 countries — has always had a penchant for design. This has included minimalistic covers and bold photographs, as well as the use of block colours and evocative typography. The exhibition covers key moments of city life from 1968, when the magazine was launched, to the present day. Highlights include the first ever Time Out London issue, which features Andy Warhol and his classic art, as well as covers featuring pop icons like David Bowie and Elton John. Museum of Brands, London, UK. Until March 3, 2019. Details here.
Broken Nature: Design Takes on Human Survival
In a world where some leaders pitch global warming as a myth, it's imperative to have a wider understanding of its implications. Paola Antonelli — who, among other things, is the Director of R&D at the Museum of Modern Art in New York City — will curate the 22nd edition of La Triennale di Milano with Broken Nature as the theme. The exhibited projects will spotlight "restorative design" in connection with the natural environments we inhabit — "some frayed, others altogether severed". La Triennale di Milano, Milan, Italy. From March 1 until September 1, 2019. Details here.
100 Years of Bauhaus I: Alfred Ehrhardt — Painting, Drawing, Graphics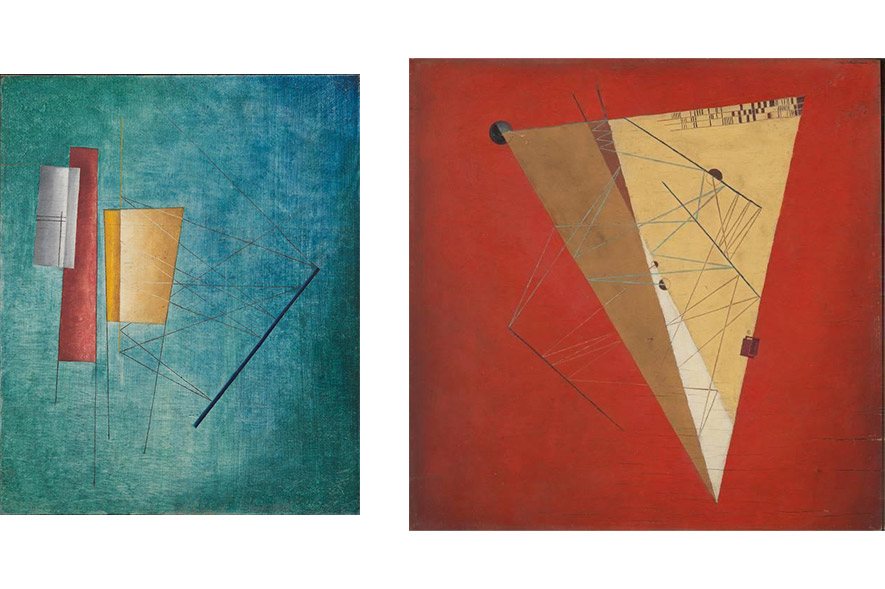 Bauhaus, the German art school, celebrates its centenary year in 2019. The school has had a profound influence on art, architecture, graphic design, interior design, industrial design and typography. One of the artists largely influenced by the school was photographer and filmmaker Alfred Ehrhardt, whose early paintings are on display at this exhibition. His abstract compositions are centred on the tactility of material, a key aspect of the Bauhaus school of thought. With approximately 120 paintings, the exhibition will feature a rare look into Ehrhardt's geometry and linework, heavily influenced by Bauhaus masters like Josef Albers, Oskar Schlemmer, Wassily Kandinsky, Paul Klee and Lyonel Feininger. Alfred-Ehrhardt-Stiftung, Berlin, Germany. Until April 18, 2019. Details here.
British Ceramics Biennial
Ceramic lovers around the world are in for a treat with this six-week festival in Stoke-on-Trent. While this year's details aren't out just yet, past editions of the biennial have presented exhibitions and workshops with UK's leading contemporary ceramicists as well as international clay artists. In collaboration with the Indian Ceramics Triennale (the first edition of which happened last year), the British biennial called for proposals from Indian artists to be part of a residency and to participate as an artist at the festival — we're eager to see the outcome. Various venues, Stoke-on-Trent, UK. From September 28 until November 10, 2019. Details here.
Adobe Max 2019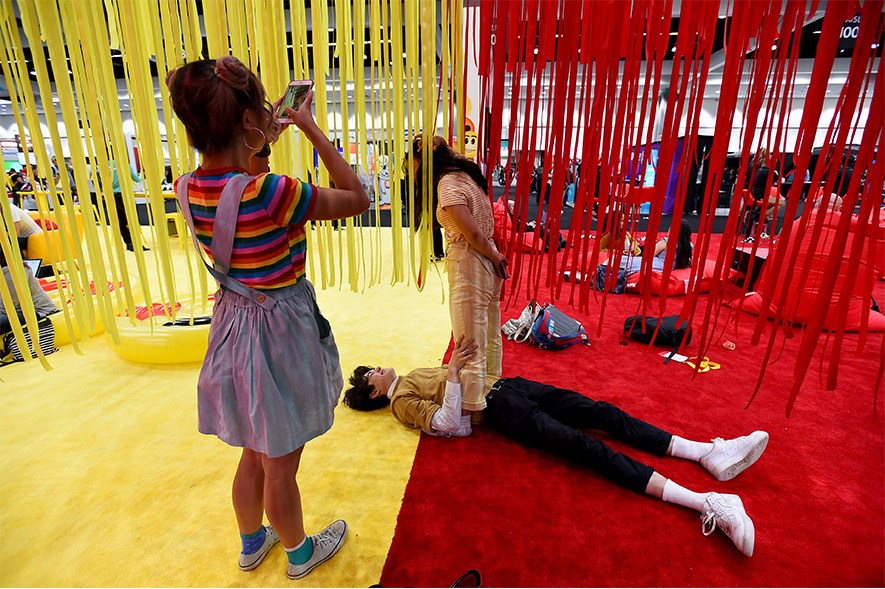 First launched in 2004, Adobe MAX is an annual event held by Adobe Systems in North America, Europe and Japan. While it is pitched for those inclined towards Adobe products, the conference sees a range of speakers, from musicians and photographers to product managers and illustrators. Earlier editions have seen keynotes by YouTube sensation Lilly Singh, and type designer Jessica Hische. Expect networking events and inspiring workshops as well. Venue TBA, Los Angeles, USA. From November 2 until November 6, 2019. Details here.
Looking Forward


Raw Collaborative

After two annual editions of this design event at Le Corbusier's iconic concrete landmark — the Mill Owners' Association Building — we're looking forward to the third, hopefully slated for later this year. Founded by Tanvi Karia in 2016, the collaborative brings together the Indian designers behind inherently Indian handcrafted furniture and home decor products. Over the past two years, favourites have included designer Sandeep Sangaru's funky bamboo bookshelf and Gunjan Gupta's Muda Walla Bicycle Throne, made up of bamboo stools and recycled bicycle parts. Ahmedabad, India. Details here.
Children's Museum
Word on the block is that the city will see its first children's museum at CSMVS in about a month's time. In partnership with architect Rahul Mehrotra, the museum will be sited in a new "glass house" building. Plans are for it to be an activity centre-cum-museum for the young ones. Chhatrapati Shivaji Maharaj Vastu Sangrahalaya, Mumbai, India.
Zahra Amiruddin is an independent writer, photographer, and teacher, based in Bombay. Her stories on art, culture and travel have featured in publications like Condé Nast Traveller India, Time Out India, GQ India, Elle, Scroll and The Hindu. She is constantly in search of the best light, and practices conjuring the perfect patronus in her free time.