Welcome to Eye Candy, where we bring you the story behind a striking piece of art. Each time, you'll get to feast your eyes on the work of one illustrator, graphic designer and/or visual artist, and discover details about their style, ideas and more. Follow along!
"I think a lot of my work is observational and just responding to what's happening around me," says 21-year-old illustrator Tara Anand. Primarily centred around women and how they live their lives, her paintings and portraits come with a sense of raw candidness. She calls herself "very aggressively a feminist" — and fittingly, hers is a world that bridges traditional notions of femininity and frankness. Anand, who's currently studying at the School of Visual Arts in New York, has been illustrating for years, and has also been published in magazines like Verve and Harper's Bazaar, Lena Dunham's Lenny (which shuttered in October 2018), and children's publishing house Tulika Books.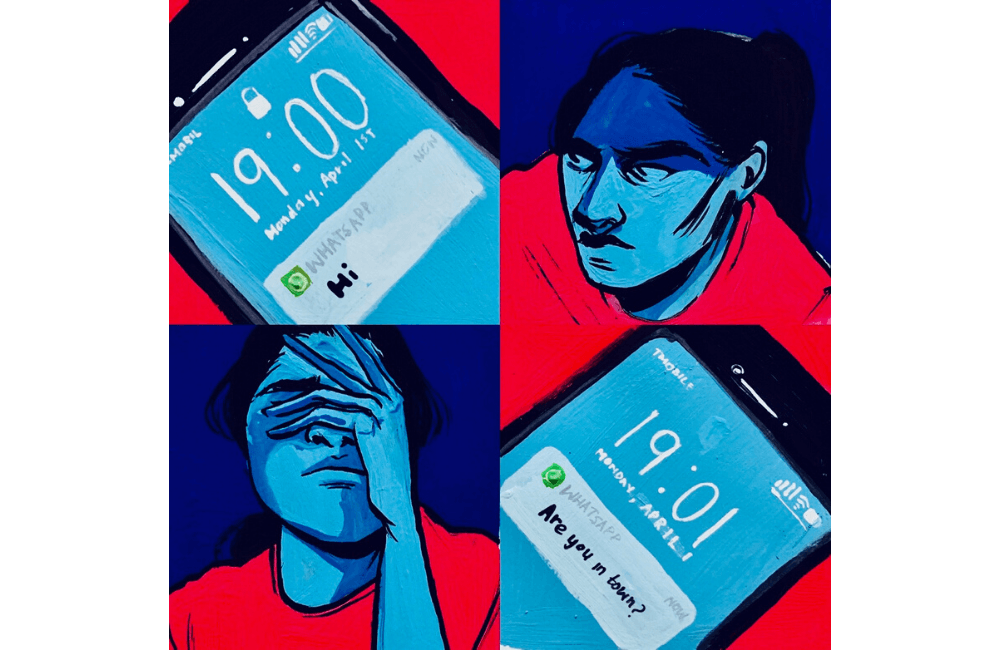 Anand works with a variety of mediums, but she prefers to work with those that involve using her hands, such as pen and ink, gouache and oil paints. She points out the links between the medium she uses and the style it lends itself to. "Work that I do with ink tends to be very clean and very graphic (like this one)," she explains, "while [gouache and oil paints] are mediums that lend themselves to a lot of blending and layering, so those paintings tend to be more laboured, complex and observational." As an avid reader, her interest in history and literature helps her research process, as does talking to and observing people.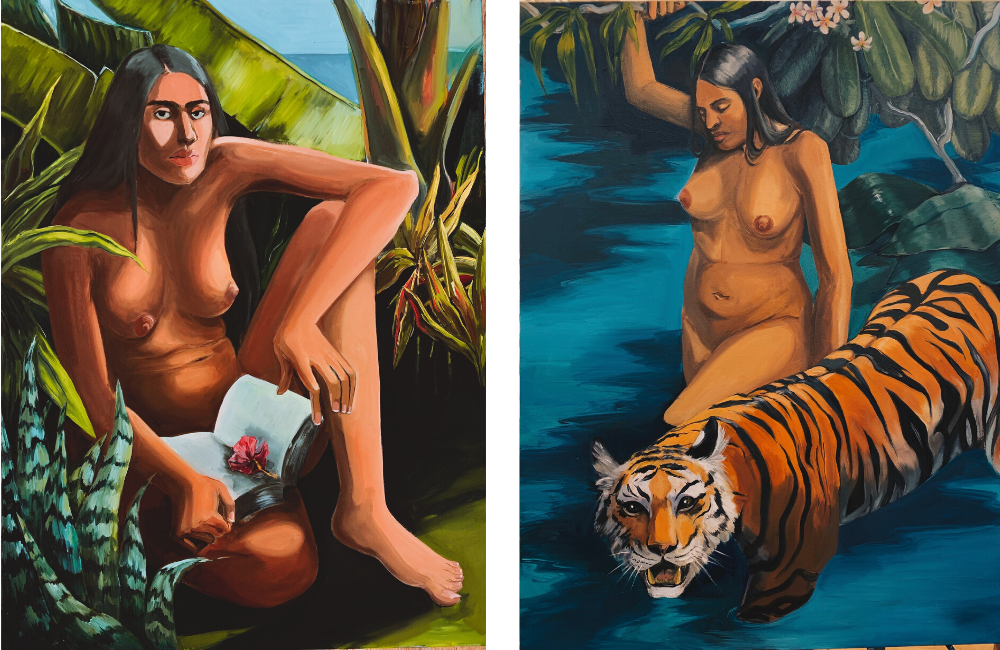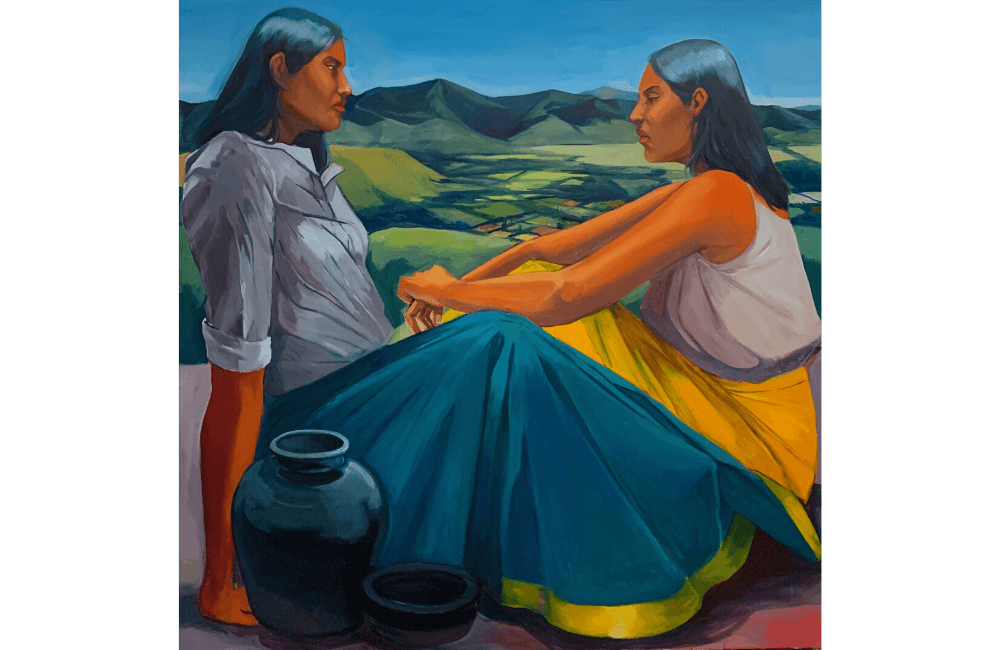 Some of her most striking works are her portraits — both of others and of herself. She picks her subjects based on who will sit still long enough for her to draw them. "I really love to draw people so I always have people in my life whose faces I find interesting or I find something interesting about their gestures or the way they carry themselves and I'll want to paint that." With a self-portrait, she adds, "it's usually because I'm the only person who'll sit [at that time]."
In addition to women, tigers feature in her work repeatedly. Her love for the feline creatures stems from a family tradition — every year, she goes with her grandparents on safari to spot tigers, "and I think the reason that I enjoy doing that is because it terrifies me." They make for good subjects because of their aesthetic appeal, she explains, but she's also fascinated by the lack of power and control that the big cats represent. "We live in this society [where] we have so much control over everything in our lives, but in front of a tiger, you're completely stripped of all of that control," she says.
On Instagram, Anand has a significant following — she finds the platform's role in reaching out to an audience indispensable. "I see art as a community-building tool and I think that Instagram is the perfect, most easy way to do that," she says. Her 2018 campaign 'I Am Like Other Girls', which she began with her college roommate highlighted the collaborative powers of Instagram. The project involved women from all over the world submitting their thoughts and others from the community turning them into illustrations. It's an invaluable resource not only in terms of reaching an audience, but also finding friends, collaborators and influences in the arts. Managing it, however, isn't an easy task, she says. The need to create for an audience comes with its fair share of pressure. "I don't like the idea that [sharing on Instagram] affects the way my work manifests," she explains. Instead her workaround is maintaining careful boundaries between her sketchbook and her Instagram feed. "When I draw [in my sketchbook], the only rule is that I cannot post that on social media or show it to anyone." This, she hopes, will help her track if her work differs when there's an audience in the picture as opposed to when she's just drawing for her own eyes.
When she's at school, Anand tries to keep away from commissioned work, but she does continue to do personal illustrations, especially as a way of applying the new skills she learns in class. While speaking to her, it's easy to gauge that she is someone who clearly loves what she does — a sense that comes through via her illustrations too. In addition to reflecting a calm, sometimes otherworldly, femininity, her work also captures her deep sincerity to her art.
See more of Tara Anand's work on her website or on Instagram at @taraanandart.