Over the last few months, with a pandemic in the air, most forms of interaction have turned virtual. And as we pore over all the information coming our way, we look for more. More stories, more news, more facts, more musings — anything to keep us from losing that thread of connection to the outside world.
This endless microdosing of content on social media can leave you wanting. But that's where a certain kind of email newsletters can help. The ding of a new email notification may not spark excitement on a regular day (unless you're waiting on a reply from a prospective employer or you've started an email correspondence with your partner to spice things up, like a young Meg Ryan or Tom Hanks), but that changes when you subscribe to a new email newsletter, more specifically, a personal email newsletter. There's a newsletter for everyone on the internet. You can find notes from a popular design editor, a weekly survey of food media, Indian poetry you may not have read before , illustrated feelings and food, insights on writing comics, an old newsletter on dust or a new one on climate change. A deep dive into what you love is just a google — or substack — search away.
Email newsletters have been around since the late 1990s — as mostly chain emails limited to a close-knit community of people that knew each other offline. They stuck around during the blogging era but personal newsletters as we know them today were popularised when TinyLetter was launched in 2010. The personal newsletter service, which was acquired by email marketing platform Mailchimp in 2011 and relaunched in 2014, revolutionised how emails and newsletters were perceived, offering a more personal platform for mass communication.
But TinyLetter was soon overshadowed by Substack, launched in 2017 and geared towards independent writers, which offered users the option to charge a fee. It's resulted in a slew of newsletters launched by writers and journalists, especially in the West, but the phenomenon is slowly catching on in India too. Over the last couple of years, author Meenakshi Reddy Madhavan has sent out a weekly newsletter on literature and life, journalist and editor Supriya Nair dispatches monthly updates on her work, and author and journalist Deepanjana Pal takes notes on the books she's read, things she's watched and more each month.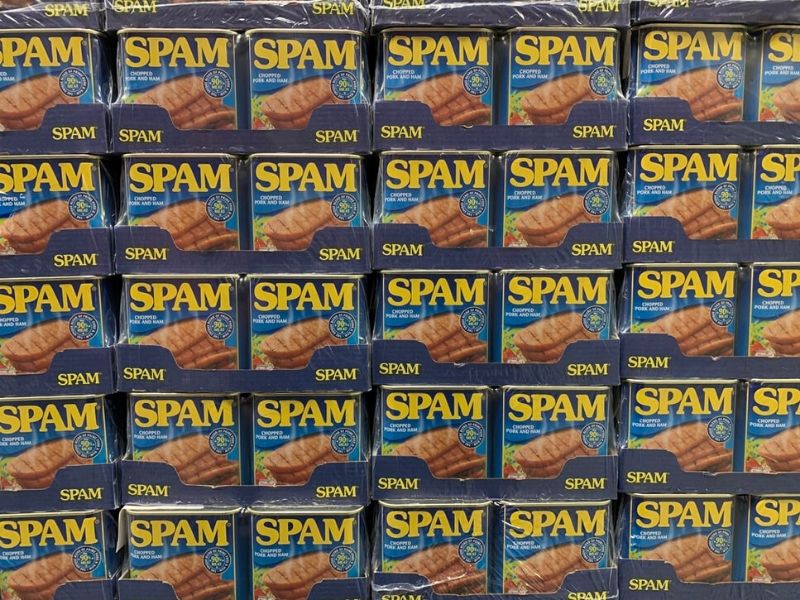 A writer-led personal newsletter to have emerged during the lockdown is Samanth Subramanian's multi-storied, a newsletter that includes outtakes from his stories, glimpses into his process, and "idle chat about journalism". The Cambridge-based freelance journalist and author who had a blog in the early 2000s started his newsletter in early April and he does see the similarities between the platforms. "An email newsletter is an iteration of the blog in one sense," he says. For Subramanian, part of the appeal was the liberation that comes with writing on a platform where you are your own editor. "It doesn't have to be overly structured. It can just be short pieces — it can be things you think about or observe, or can't find a place for anywhere else," he says.
Subramanian also reflects on monetizing newsletters, something that's become quite common in the USA, he says, where "subscribers pay partly because they want to read some of the writing that's coming in the newsletter that isn't available anywhere else, but also it's a way of supporting writers and journalists at a time when this entire industry is going through so much turmoil and trouble. Post lockdown this will only get worse because the economic consequences of the lockdown will really make themselves felt on media houses and so on." (In his June 2020 newsletter, he makes an imperative case for why even monetized newsletters shouldn't — and can't — replace rigorous journalism.)
While paid newsletters haven't really caught on in India just yet, an example of monetization comes from Mumbai-based freelance journalist Joanna Lobo, who recently launched a paid version of her Substack newsletter, it's all write, with tips and tricks for freelance writers. She sent out her first (free) newsletter in October 2019, and received great feedback. "The support has been incredible since I started out," she says. She's often had subscribers writing back to her, and she finds that this form feels more intimate. But it's hard work putting it together — Lobo has spent up to three days a week on one — so she decided that having a more detailed, paid version might be a better idea. It took a bit to figure it out though. "Unfortunately, the accounting system [Substack] uses is called Stripe, and it doesn't deal with Indian banks, which is why I couldn't use it to branch out into paid subscriptions," she says. She's only just ironed out the kinks — she's now accepting payments for her newsletter (₹49 per email) via NEFT and Google Pay.
Journalists and writers, whether they write a newsletter or not, tend to read a lot of them. Visvak P., a journalist who is currently studying South Asian history and politics at the School of Oriental and African Studies in London, created the India Newsletter Directory, back in 2018, to curate newsletters in and about India. He believes that trust is a big factor, especially as a journalist, when it comes to consuming news. "And I think newsletters really deliver on that," he says, "because you know that this person is providing you the content rather than this nameless, faceless entity."
But couldn't we read all this content that's in a newsletter via a Twitter thread or an Instagram post? It happens often enough and is perhaps easier, yes. But on social media, we're constantly in a hurry to look at the next thing. There's always such a flurry of movement that we're afraid to miss out. An email newsletter takes its time to arrive — it sits in your inbox, waiting for you to set aside a time in your day to savour it. Reading an email newsletter is an occasion — you can make a ritual out of it, you can connect with it. It's for your eyes only.
Jessica Jani was formerly part of the editorial team at Paper Planes. Find her on Twitter at @_jesthetic.
Madhav Nair was also formerly part of the editorial team at Paper Planes. Most of his work as an illustrator and graphic artist is published under the pseudonym @deadtheduck.