Gangtok's Rachna Books is where writers, readers, musicians and artists drop by for talks, readings, poetry slams, music gigs, or simply to spend time. The hill town's hub of culture has grown from a bookstore to a cafe and later to a bed-and-breakfast space. It is, as owner Raman Shresta puts it, "a destination by itself". With its expansive collection, it's clear that Shresta takes great pride and joy in selecting titles for the bookstore. "In this day and age, when there are more writers than readers and more new releases than books that endure the test of time, choosing books that have to be kept out is more challenging than choosing [those] to share with book lovers," he says. "A bookseller does need to exercise their position to impose the choice of books that come into the readers' hands." As Rachna Books enters its forty-first year, Shresta tells us why you should add these five titles to your reading list.
'The Gurkha's Daughter' by Prajwal Parajuly (2012); Quercus
This debut book by Prajwal Parajuly, a writer from Sikkim, heralded the dawn of modern storytelling in the state. Comprising eight moving, insightful tales of the Nepalese diaspora ― from a dysfunctional band of refugees in Bhutan to a pair of arrivistes in New York ― this book of short stories was an instant hit internationally, reprinted within the first year of its publication. With The Gurkha's Daughter and Land Where I Flee (a novel based in Gangtok), Parajuly is easily the highest-selling author at Rachna, where inscribed copies of his books are always in abundance.
Shortlisted for the Dylan Thomas Prize, The Gurkha's Daughter is eye-opening, compassionate, and deeply human. The stories evoke a powerful realism and tenderness, reflecting the real places of the Nepalese diaspora that inspire Parajuly.
'The King's Harvest' by Chetan Raj Shrestha (2013); Aleph Book Company
The King's Harvest by Chetan Raj Shrestha comprises two arresting novellas. The first one, An Open and Shut Case, takes place in a village in Sikkim where the protagonist ruthlessly murders her husband, a police constable, and hacks him into several pieces. She then surrenders herself to the nearby police station. It appears like a clear open-and-shut case but actually isn't as straightforward as it seems.
In the second novella, The King's Harvest, a man named Totem emerges from thirty-two years of self-imposed exile, setting out on a journey across vast, leech-infested forests and hostile valleys to meet his king in Gangtok. When he reaches the kingdom, he is shocked to see how much it has changed during his long exile.
'Long Night of Storm' by Indra Bahadur Rai, translated by Prawin Adhikari (2018); Speaking Tiger
Indra Bahadur Rai was perhaps one of the greatest contemporary writers in the Nepali language. In this compilation of sixteen short stories, he masterfully narrates the individual lives and shared histories of a people.
Compellingly intertwining multiple tropes ― of nation and nationality, Darjeeling and its surrounding areas, and the Gurkha community in Burma during the Second World War ― the stories are lyrically translated by Prawin Adhikari (author of The Vanishing Act). These are sagacious, astute, and at the same time, deeply compassionate tales. The book is one for keeps ― a collection that will offer more with every reading, a book one keeps returning to.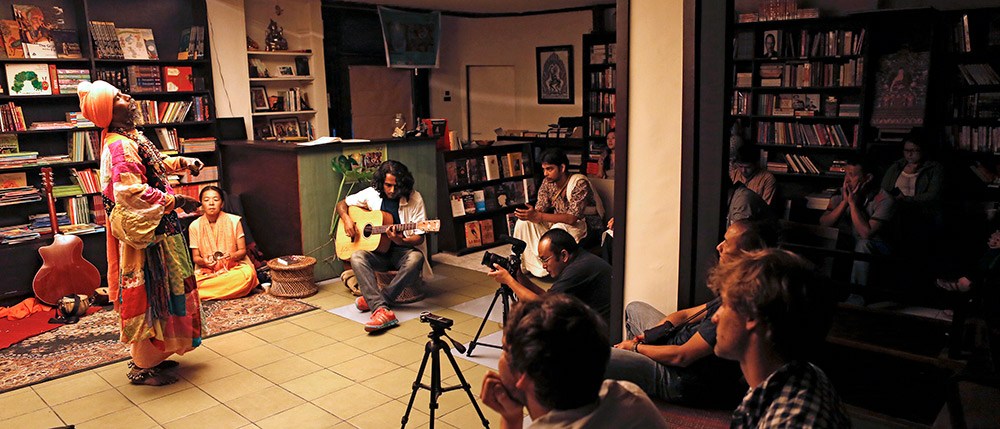 'When the River Sleeps' by Easterine Kire (2014); Zubaan Books
In When the River Sleeps, award-winning author Easterine Kire transports her reader to the remote mountains of Nagaland in northeast India. As Vilie, a lone hunter, treks through the forest on the trail of his dream, readers are also swept along with the powerful narrative, walking alongside him in a world where the spirits are every bit as real as human beings. Kire invites us into the lives and hearts of the people of Nagaland, their rituals and beliefs, the reverence towards their land, their close-knit communities, and the everyday patterns of a life lived in harmony with their immediate natural surroundings.
'Totto Chan: The Little Girl at the Window' by Tetsuko Kuroyanagi, translated by Dorothy Britton (2015); Earthcare Books
This engaging series of autobiographical childhood recollections tells us about the author's unconventional school in Tokyo during the Second World War, where learning was combined with fun, freedom, and love. The school had old railroad cars for classrooms and was run by an extraordinary man ― its founder and headmaster Sosaku Kobayashi ― a firm believer in the freedom of expression.
In real life, Totto-chan of the book, the author Tetsuko Kuroyanagi, has become one of Japan's most popular television personalities. She attributes her success to her wonderful elementary school and its headmaster. The charm of this account has won the hearts of millions of people of all ages, making the book a runaway bestseller in Japan. Published by a small, independent publisher in India, it has been a silent but big seller here at Rachna Books.
These titles are available at Rachna Books, Jeewan Theeng Marg, Development Area, Gangtok, Sikkim 737101. Tel: +91 97331 02304. We think time spent at a bookstore is time well spent.