Delhi-based fashion designer Rina Singh's brand Eka ('one' in Sanskrit) is rooted in traditional textiles and techniques. She chats with us about sensible, soulful clothing, her most treasured family heirloom, and why consistency is key while working with craftspeople.
What are you currently reading? Is there a work of writing you frequently revisit?
I have a tendency to read almost five books at the same time — my books are strewn all over the house in various stages of being read. Currently I'm reading The Ministry of Utmost Happiness by Arundhati Roy; Sapiens: A Brief History of Humankind by Yuval Noah Harari; Gut: The Inside Story of Our Body's Most Underrated Organ by Giulia Enders; and Ikigai by Hector Garcia and Albert Liebermann which is a short read. Then there's I, Lalla: The Poems of Lal Ded translated by Ranjit Hoskote that I dip into. One book I keep returning to is Kafka on the Shore by Haruki Murakami.
What was it that first set you off on pursuing fashion design?
Fashion design as an education started much later for me. As a child I would observe our family tailor come home [in Saharanpur, Uttar Pradesh] and stitch. At my nana's household, we would commission the tailor quilts and clothes to make, and this is something I picked up from then. As I grew up, I would always be engrossed in cutting and sewing, and my cousins then became guinea pigs for the clothes I made.
How has your upbringing shaped your practice? Do you draw from traditions or experiences and influences from the past while working on a collection?
Yes, of course — the very premise and philosophy of my brand is drawn from my upbringing. I come from a family with an agricultural background so the idea of simple, sustainable living has been instilled since childhood. We've always had textiles like banarasi [silk] and khadi at home. As I then travelled and lived abroad I realised that my heart lies back home. I went on to work at NIFT (National Institute of Fashion Technology), teaching and coordinating the fashion designing department as well as doing a lot of research and development.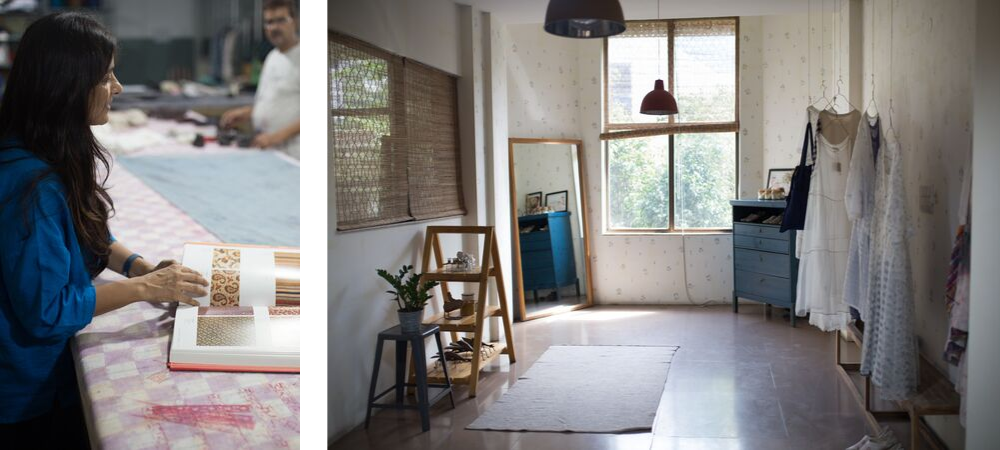 How did Eka's collaboration with Uniqlo come about?
It so happened that Uniqlo approached me, saying they were interested in my work. Even though India and Japan are so different, their love for indigenous textiles and the importance given to workmanship definitely brings them together. I then went to Japan, and was wearing a kurta like a dress, and they liked it. I submitted a few designs and that's how the collaboration came about. The kurta is such a practical garment — almost 80 per cent of women in India wear it to work every day.
What is the kind of research that goes into every collection, not just in terms of creating a certain aesthetic but also factors such as the fabric, labour, ethical guidelines or the business aspect?
There are certain parameters that outline the brand as far as the ethical guidelines are concerned. We've always worked with artisans — weavers, spinners and dyers — largely in West Bengal, Gujarat, Telangana, and in Bhagalpur [in Bihar]. In order to sustain their livelihoods and craftsmanship, the work has to be done through them; I have to keep going back to the same community of weavers and craftspeople. So as a designer brand we do try to add value in terms of ethics and aesthetics, and this has been at the core of each collection; I don't have to alter this structure with every subsequent collection.
Soon after Independence, our country had a very consumer-driven mindset and all the clothes and designs you saw were rich and opulent — mere status symbols. I think it's only recently that people are coming back to reality, and realising that with concerns of climate change, it is important to be aware. A certain craft doesn't die after one season of incorporating it in your designs. There are brands which will focus on block printing one season, embroidery the next season — it doesn't work like that! At Eka, we do change our colour palettes and co-ordinates with each season though we're not really driven after what the current trends might be.
What part of the process of making a collection do you really enjoy?
It's the part when the designs are coming off the machines, the silhouettes and form of the garments — to be able to touch and feel them. Having said that, I also find the process of making these designs on paper exciting.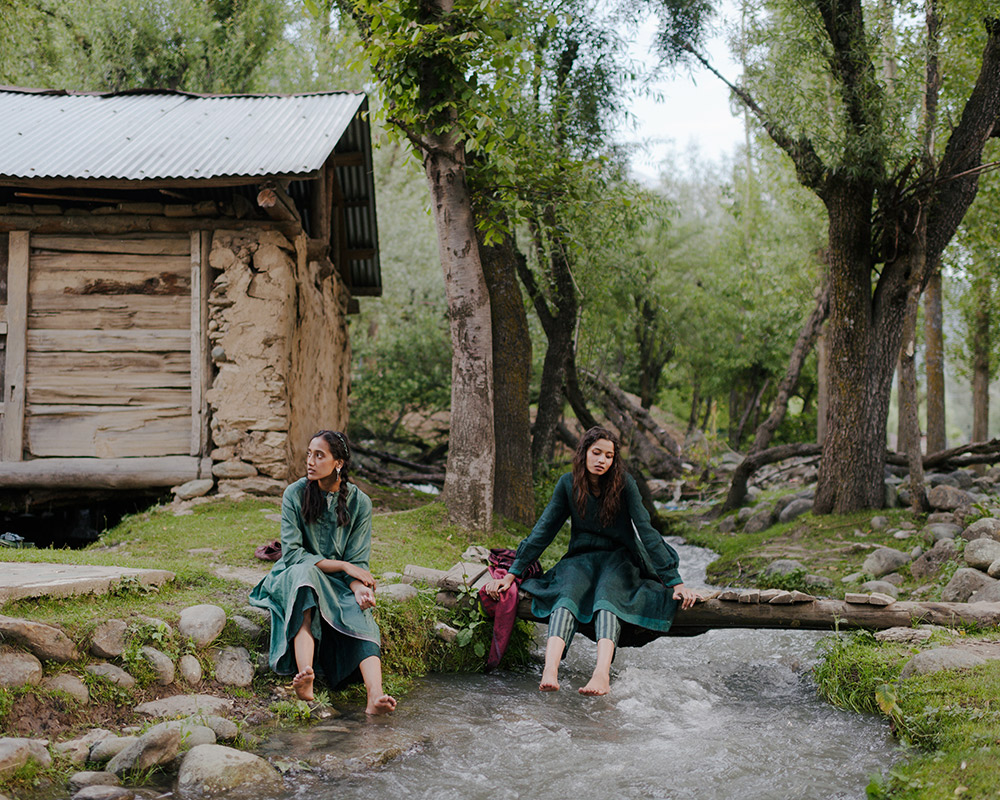 Do you have a family heirloom that you particularly treasure?
I begged and borrowed these old brass utensils from my mother, who got them from her nani. They were used to store water or set curd back in the day, and I've been using them as showpieces in my home in Delhi.
Are fashion magazines and brand campaigns in India slowly throwing off the shackles when it comes to the representation of a certain kind of identity or body image? Does fashion still dictate what one should wear?
I'm not sure about fashion magazines because most of them will still have the ideal model or a Bollywood actor on their covers, and I can't quite tell what ideas they endorse. A lot of brands in India have now begun to have real people to showcase their garments, and that's a good sign; we use real people as well.
How important are the details of certain design decisions to you — be it the logo, typeface, the website, the label on the garments, or packaging?
It's all extremely important — all the decisions go through me, and I'm very much involved at every stage. All our branding has been done in-house, at our studio in Delhi.
What are your go-to reads for intelligent fashion journalism?
It'll probably have to be documentaries — the ones on Coco Chanel and Alexander McQueen give great insights into the fashion industry, even contextualising certain histories and time periods.
(Note: When you buy something using the retail links in our stories, we may earn a small affiliate commission.)