This story is part of Issue #3 of Big Little Things, a limited-edition magazine, produced and published by Paper Planes for UnLtd India, a launchpad for early-stage social entrepreneurs. Read more about this collaboration and UnLtd India here.
A universally accepted definition of social entrepreneurship is hard to find. Broadly speaking, anyone passionately solving a social problem in a sustainable manner is a social entrepreneur. Of course it's no cake walk — embarking on the journey of being a social entrepreneur is incredibly challenging, but it can also be very rewarding. For those with enough gumption to make a difference and drive real change on the ground, our starter kit — crafted with inputs from UnLtd India — has things you should know in order to decide if you're cut out for the job.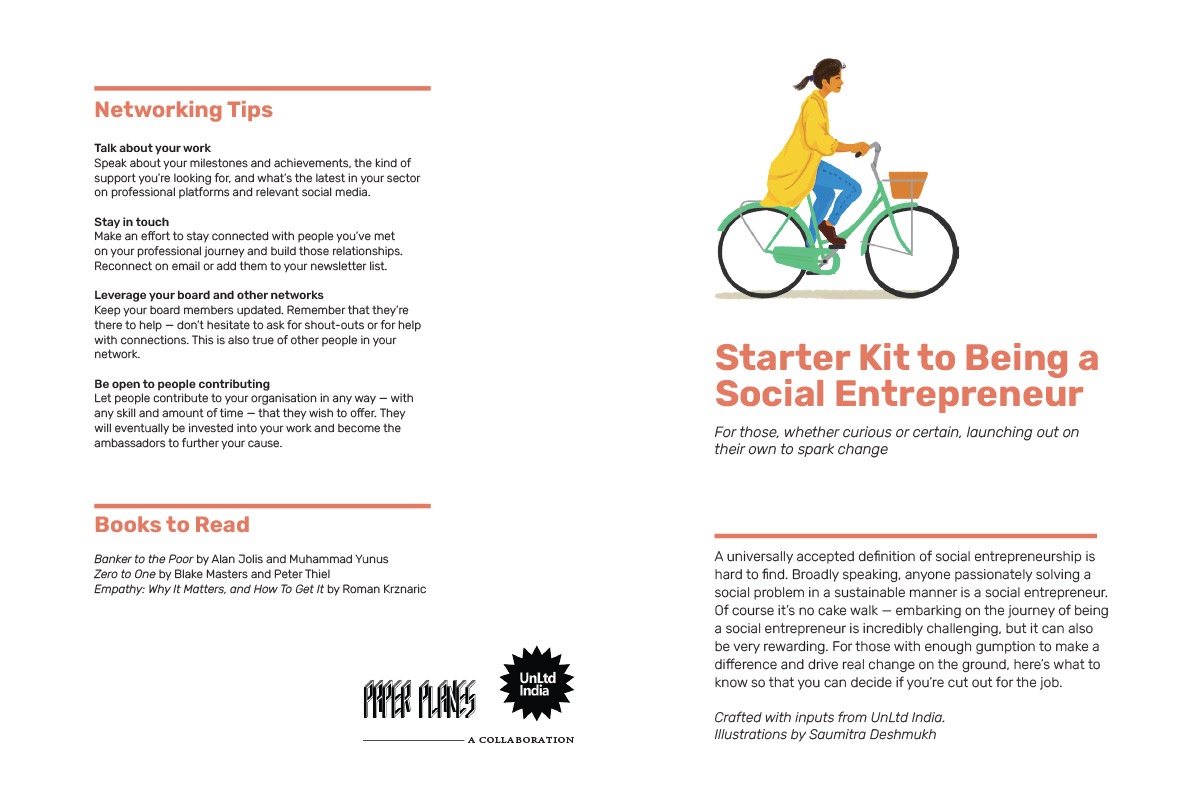 Click through the link below for a print-and-fold PDF to the starter kit. Make sure to print on both sides of your A4 sheet — choose 'flip on short edge' or 'flip horizontally' before printing.
Read more about Big Little Things here.