The idea of slow fashion isn't new to us. Until the turn of the century, the Indian middle class was garbed in clothes inherited from siblings, cousins, uncles, aunts, mothers and fathers, or a set of garments carefully stitched out from a calculated piece of fabric. In the following years, a variety of options for affordable and stylish fast fashion became commonplace. But that initial charming idea — of knowing where your clothes come from, who made them, and the trail they leave behind — is now looping back, albeit in a new format. Over the last few years, the concept of "thrifting" and more specifically, thrifting vintage has washed over the country through a slate of thrift shops on Instagram.
These stores and the people behind them — largely young, fashionable and eco-conscious folks — are influenced not just by this hand-me-down culture, but also a well-established vintage and thrift industry in the West. "It took for the Indian fashion retail scenario to be westernised over the last 20 years for the thrift concept to slip into the fast fashion concept [as its] alternative," stylist and creative consultant Ekta Rajani explains. "I think it took years of a growing high street in India for that same crowd that's globalised and living off high-street style to be able to also look at the other side, to stylish thrifting, which has very much been a part of the mental make-up in retail in Europe for many decades now," says Rajani, a steadfast advocate of conscious and slow fashion, with over two decades of experience in the fashion industry. "But the idea of not-new is not new to India," she laughs.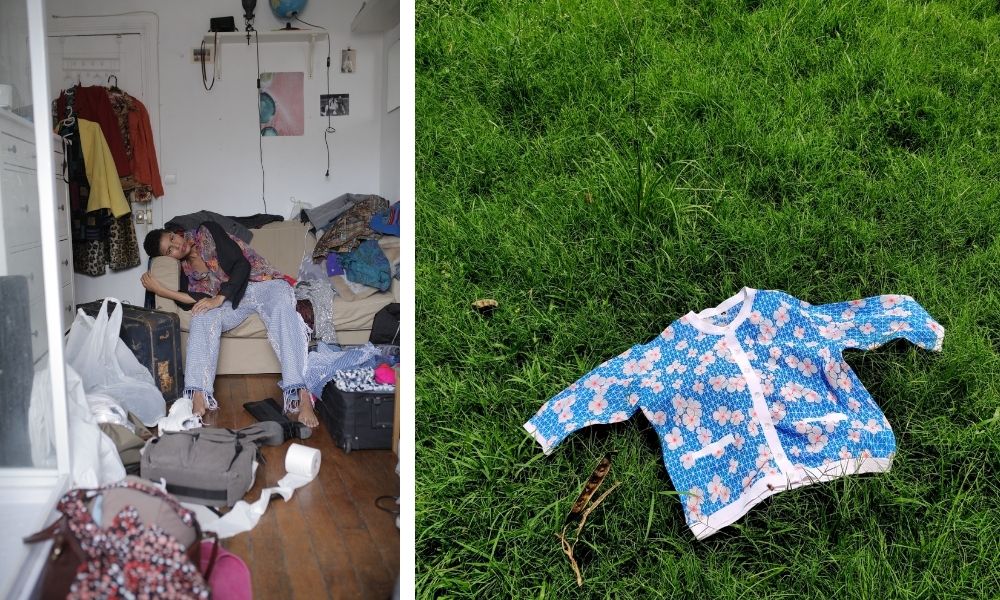 Divya Saini is among those who brought this Eurocentric idea of buying second-hand vintage to India. With her online store Bodements, which initially launched on Instagram in 2018, she curates and sells garments sourced from vintage thrift stores in various cities across Europe. Goa-based Saini, who has been working as a stylist and model for about six years now, says that she never planned to open a shop. "I went on a solo trip to Europe and that's when I stepped into my first vintage store on the outskirts of France — as soon as I entered the store I saw the most unique and beautiful pieces I've ever seen in my life." She brought back some of these pieces with her and after realising that there was a growing appreciation for this kind of aesthetic, she decided to start a store. Working with a team now, Saini sources most of her pieces from Paris and has also organised several pop-ups in Delhi, Mumbai and Kolkata.
While Western vintage fashion has certainly contextualised Indian thrifting as it is in 2020, there has been a rise of more homegrown stores in the country too. Mumbai-based Pearl D'Souza started her Instagram thrift store @aimavintage in June 2019. "The main reason I started Aima Vintage," she says, "is because, coming from a middle-class family, I grew up with vintage and thrifting. My grandmother is a seamstress so we always wore what was either made for us or [had] hand-me-downs." D'Souza grew up being inspired by the fashion of the '60s and '70s that she inherited from her aunts and grandmother. Over time, she gathered a large collection of these garments. But in the pursuit of being sustainable and not hoarding, she decided to create a shop for them and named it after her inspiration — Aima is an anagram of amai which means grandmother in Konkani. D'Souza sources, styles and shoots all her clothes herself. They are mostly sourced from her vast family archive, or a few trusted second-hand vendors.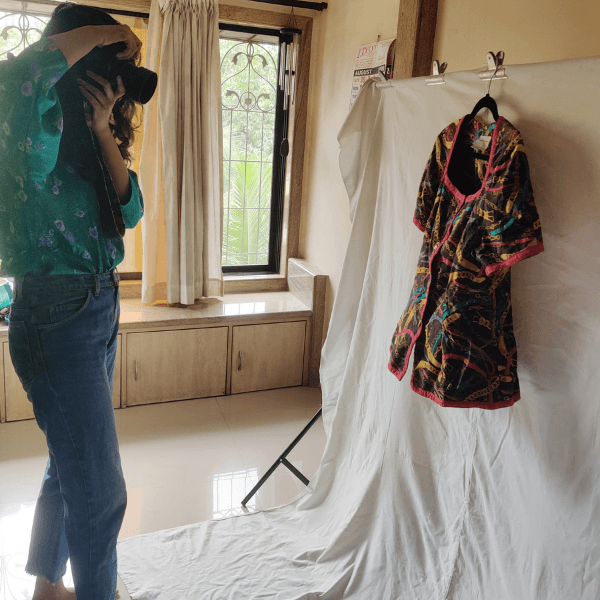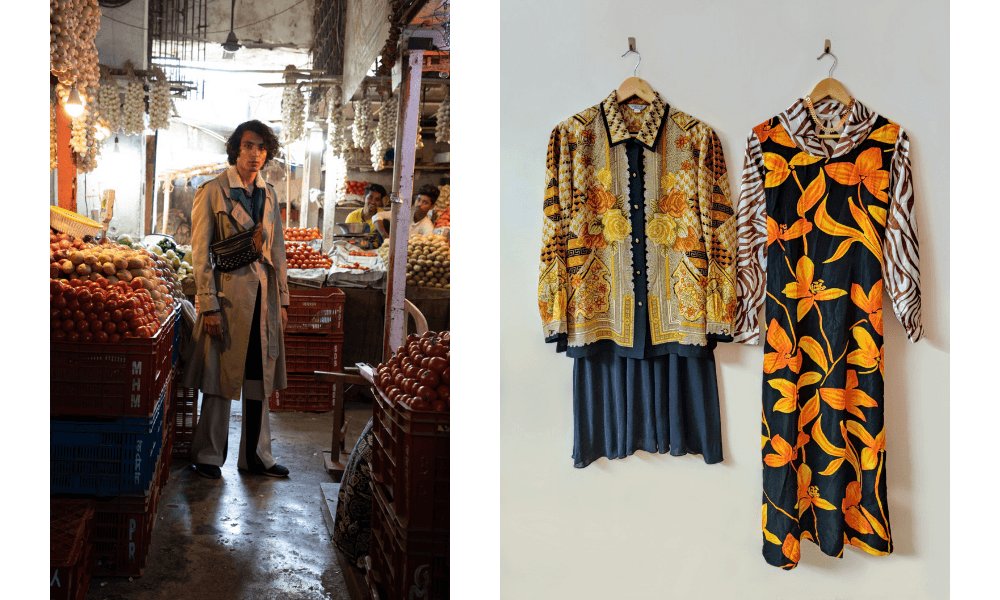 Like D'Souza, Delhi-based stylist Dennis Hauzel, who grew up in Manipur, also started his Instagram thrift store @bygoneechoes inspired by homegrown values. "I, for one, was raised in a culture that celebrates hand-me-downs — clothes, furniture, stories and songs that were passed down [over] generations. Perhaps this formed my perspective, not just on fashion but the world as a whole, in valuing things not just for their price tags and labels but for their quality and emotional worth," he writes over email. Hauzel sources garments for Bygone Echoes from markets and thrift stores in Delhi. "Basically everywhere they sell second-hand clothes," he says. "I also have friends and families who source and courier pieces to me all the way from Manipur." He, too, is a one-man army.
"Starting Bygone Echoes, I had no idea whether it was going to sell or to whom it was going to sell. It was purely a soul project. Surprisingly, it has amassed a couple thousand followers within a few months and a loyal clientele that celebrates second-hand clothes as much as I do," Hauzel says. Similarly, both D'Souza and Saini speak about having a growing but loyal customer base, with many repeat and regular customers. These folks tend to be young, fashion-conscious and, as they are thoroughly informed on the perils of fast fashion, deliberate in their support of sustainable fashion. Additionally, thrift shops offer unique garments — there's often only one of everything. This too, is something that appeals to an urban demographic looking to distinguish their identity through the clothes they choose to wear. While a major chunk of their clientele comprises young urban women in their 20s and 30s, the demographic has been growing. Saini explains how her pop-ups have drawn in older groups (who may not be privy to the Instagram niche) and those from non-fashion backgrounds. D'Souza and Hauzel also point to a rise in male customers buying their unisex clothes. Hauzel recently started a separate store to focus on unisex clothing and menswear. They also try to be inclusive when it comes to size — D'Souza says that this is something that she has been focusing on more lately, specifically scouting for clothes of various sizes.
While they may seem like they're catering to a niche, these stores are only a handful of examples on Instagram that have, in fact, made thrifting more accessible than ever. Over the last few months alone, a slew of thrift stores have opened up in India, despite the lockdown affecting sourcing and delivering. The process is simple — book a piece by either commenting on the post or DMing the account owner on Instagram, pay via platforms like GPay or PayTM and have it delivered home. Most shops feature clothes in the range of ₹500 to ₹1500, making their wares more accessible to a younger audience. The price, and the quality offered for it, is another reason for the growing popularity of these stores. Clothes sold are usually in a good condition and defects, if any, are acknowledged in the posts. Each store's curation reflects the distinct style of its owner, but there's some common ground — watch out for the "oversized '80s-style printed shirt" which Rajani defines as the first foray into thrifting for many.
Thrift shops also advocate a sense of mindfulness while buying — since there are limited pieces and many people vying for them, one is encouraged to pause and ask themselves if they really have use for a particular garment that catches their eye. Those prone to hoarding are also discouraged. Accounts often limit purchases by an individual to a certain number during their 'drops' (where a store posts a large collection of clothes at a designated time).
Overall among industry experts too, thrifting has been making waves. "I think right now, the fashion industry is questioning itself. Not to say that it's going to change overnight, but the conversations around [thrifting and slow fashion] have started," says Rajani. At its core, thrifting reflects so many of the lessons that have become clearer during this pandemic — of slowing down, being mindful, questioning our consumption patterns and their impact. It helps then, that we can carry them forward in this tangible, sartorial manner.