---
Ever since I was made aware of the possibility, I have longed to have my own reading crew, to preside over a meeting in a tree house every fortnight or so, to discuss what we read. I must've read about book clubs in a children's book, presumably set in the West, and the logistics of building a tree house in suburban Mumbai were lost on me. Skip a few adolescent years to a seedy dive where, one late afternoon, I was drunkenly discussing the Fitzgeralds with a couple of friends. I immediately christened us 'The Alcohol Discourse Club' and decreed that we meet every week to discuss a new read over cheap pints of beer. Despite these grand initiations and dreams, my book clubs never reached fruition. Now, I'm trying again.
---
Book clubs predate books as we know them. The Greeks had philosophy clubs, such as the Socratic schools that came into being after Socrates died in 399 CE. With the invention of the printing press in the 15th century CE and the rise of printing culture in the 18th century CE, people were reading more, and in turn, looked for spaces to discuss and share their thoughts.
The book clubs we know now have long been associated with women — many trace the earliest book club to be a bible study group started by Anne Hutchinson, a Puritan woman in Massachusetts, the USA, in the early 17th century CE. It may seem simple enough now, but back then, for a group of women to meet and discuss their thoughts on a text was revolutionary. At about the same time, across the Atlantic, Parisian women were gathering in swanky salons to engage in discussions on language, culture and art.
So many glamourous and genius thinkers who have shaped our world have been part of book clubs in one form or another. Writers and intellectuals got together to discuss ideas at notable clubs like the Bloomsbury Group in London, which included Virginia Woolf, Aldous Huxley, John Maynard Keynes and E.M Forster, and the reading group at Shakespeare and Company in Paris, where the likes of Gertrude Stein, Ernest Hemingway and James Joyce congregated. The 1990s saw another resurgence with celebrity book clubs, spurred by Oprah's eponymous televised book club. Reese Witherspoon's three-year-old online book club has propelled her production company.
---
Reading groups have also been linked to revolutions of all kinds. Karl Marx was a part of the Doctor Club, which gathered to discuss Hegelian ideas and is a spirited example of the countless clubs started by charged-up, idealistic students across campuses. In a town in under-siege Syria, a library — set up with books salvaged from ruined homes — hosted a weekly book club. Similarly, readers have found solace in such spaces in Cairo, Egypt, as well as, only months ago, at the Fatima Sheikh Savitribai Phule Library at Shaheen Bagh, Delhi. But revolutions can be quieter too. Many times, book clubs simply offer a space for people to be themselves. This, for marginalised groups (like the LGBT community), can mean finally being heard — their voices dominate the conversation and their ideas reign supreme.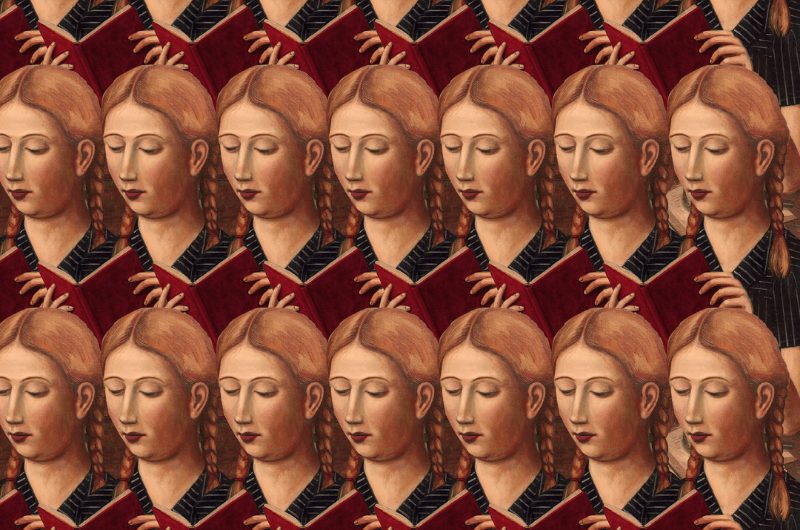 In India, book clubs had a big moment during the freedom struggle when anti-colonial discourse was spreading across the country, and students, intellectuals, and laypeople alike were reading, publishing, and spreading newly found ideologies of socialism and self-rule. In the late '30s and '40s in Kerala, the growing communist movement led to the establishment of local reading rooms. These rooms, or vaayanashalas, are still thriving in the state, and are spaces for locals to read, work, and chat about what they're reading.
The '70s and '80s were a particularly revolutionary time for Indian poets writing in English, which in turn led to more gatherings and discussions around reading. Bombay, as the city was called then, was home to the literary figures like Eunice de Souza, Arun Kolatkar, Nissim Ezekiel, Dilip Chitre, and Adil Jussawalla — all committed to encouraging a growing culture of critical expression in the country. Nissim Ezekiel, who was editor of literary journal The Indian PEN, hosted several public readings, conferences and informal gatherings around literature at Theosophy Hall. According to a student of Eunice de Souza, the professor — who taught English at the city's St. Xavier's College in the '80s — often discussed poetry over cigarettes and tea in the college canteen after class. In Cochin, poet Kamala Das periodically held poetry salons.
---
These radical bygone book clubs have paved the way for us to establish circles that exactly meet our needs. Social media only makes it easier to reach out to more people or connect virtually — and there's something for everyone. For instance, book clubs like The Cereal Killer Cookbook Club (for "collectors, cookbook lovers, cooks and eaters"), the Sanskaari Girls Book Club (for non-sanskaari persons of all genders), or the Bibliotherapy Book Club (for discussions around mental health) not only explore relatively niche interests but also offer an inclusive space for community-building.
Today, the COVID-19 pandemic and its resulting quarantine have only pushed book club managers to experiment with formats further. Tatjana Chen, who co-founded the nascent Susegad Book Club in Goa in February 2020, tells us how the lockdown made them go virtual. While the neighbourhood book club initially met at a cafe in Panjim every fortnight, they now come together over Google Hangouts. "Everything has its pros and cons," she points out, "and I think [one of] the positives is definitely that we have people participating in the book club who otherwise would have not." The problems with a virtual club include, of course, technical issues, but also a lack of free-flowing conversation. "You have to get used to [the fact] that you don't see each other face to face," Chen explains.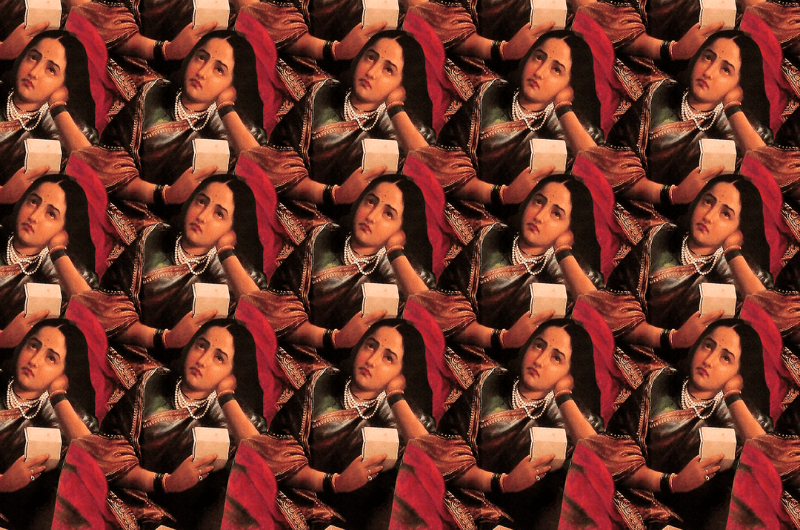 In stark comparison, Broke Bibliophiles is a community that originated virtually. It started out as a Facebook group for "broke bibliophiles" to find cheap deals on books. Eventually, it grew to comprise a wide community of readers, and branched out with several chapters across cities. The Mumbai Chapter turned four very recently and their community on Facebook has close to 5,000 members. "Running it is as good as a second job," says Ayushi Mona, co-manager of the chapter. The group organises meetings in cafes and bars around the city when possible, but they are heavily focused on engaging with their community virtually too. Anyone who likes to read or wants to read can be a part of the club. "It's about finding your tribe and community in the city," says Mona.
So, with an abundance of book clubs, is there really a need to start yet another one? I say yes. You can never have too many book clubs. The point is to make it your own, with adjustments for the group's taste. Want to catch up on classics you missed out in school? Start The Stupid Classics Book Club. Want to reread PG Wodehouse with fellow enthusiasts? Set up the Wodehouse Society. Love the colour blue? Sure, read only books with blue covers. (That last one's my latest idea for a book club, so don't steal it but do hit me up if you want to join.) Book clubs are a way to find kinship in people who share your quirks, your likes, your loves, and most of all — a way to read more.
---
How to Start a Book Club
Food for thought, with inputs from Tatjana Chen of the Susegad Book Club and Ayushi Mona of Broke Bibliophiles
Have an appreciation for all things literary. Obviously. Don't start a book club if you don't like to read. Also, think about the sort of books you're going to be reading. Are you going to be picking one book for everyone to read and discuss each time? Or will readers discuss books they've read around a particular pre-decided theme? Are these books easily accessible?
Build a primary layer of readers. Is this an invite-only book club? Is it open to all? Find your regulars who'll show up to meetings so you're not left talking to yourself.
Figure out your module. Do you want to stick to your neighbourhood? Do you want it to be online-only? Who's picking the books? Is it a democracy? Do you need a set of rules? Who will moderate the discussion?
Pick a place. If it's really close-knit, a home could work, but if you're hoping to widen your circle and engage strangers, a more public space like a café or bookstore would be more suitable. If it's online, pick a video-conferencing app.
Spread the word. Send out invites. Does this book club need to have a social media presence? Get creative with posters for local bookstores or cafes.
Read! Remember why you started the book club.
Jessica Jani was formerly part of the editorial team at Paper Planes. Find her on Twitter at @_jesthetic.