Diwali parties are not small intimate gatherings. It's the time of year when you're getting set to host a grand affair— pull out the silverware and chill the Champagne. Here's our guide to prepping for a roaring evening!
The Guest List
If you're planning your Diwali party with the sole agenda of playing cards, make sure you prepare your guest list accordingly — stick to those interested in playing cards. Give people a heads-up when you send an invite so they know what they're in for. Teen patti parties can be alienating for those who aren't fond of card games.
The Invite
A handwritten card or letter would, of course, be ideal, but a Whatsapp message works too. Make sure to mention the time to arrive, and a map link with directions. If there's a valet service or parking tips, share those too!
The Decor
We looked for advice on how to get your home ready for the big evening from Srila Chatterjee, co-founder and curator of Mumbai-based quintessentially Indian design furniture and lifestyle store Baro. Take note:
Use fresh flowers like rose petals, orange and yellow marigolds, and mogras — use your imagination to arrange them along your tablescape or to decorate your doorway.
Rich textiles like ones with mirror work or phulkari are great for covering your table.
Choose different kinds of metals — like kansha, brass, copper or silver — as serveware. Don't be afraid to mix and match.
Painted mud diyas, rice lights and tea lights are great go-tos to light up your home.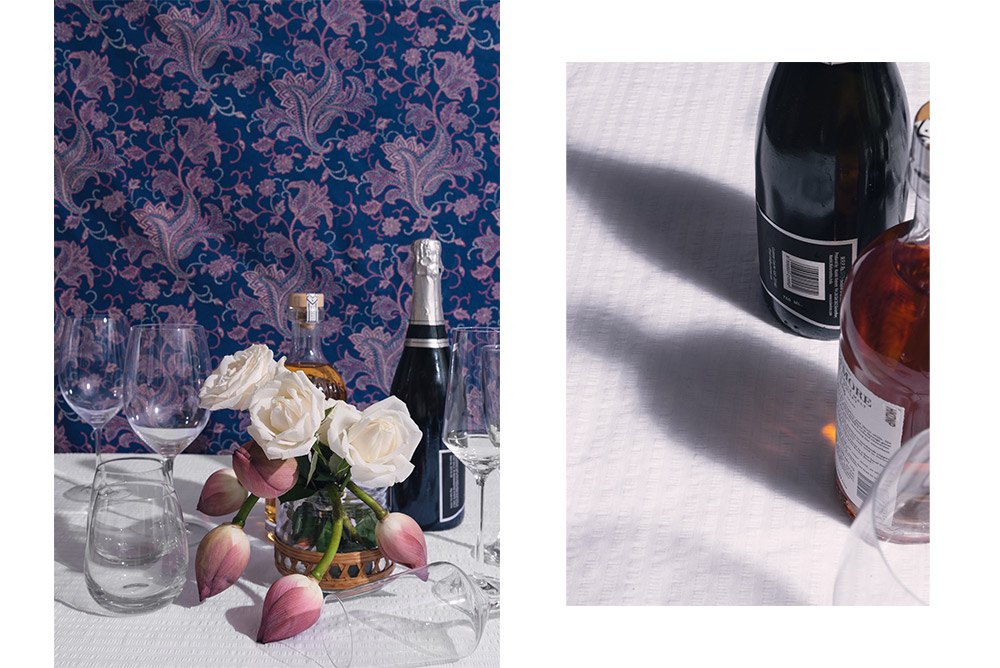 The Bar
If there's one thing to remember, when preparing to entertain your guests, it is to maintain quality over quantity, says Keshav Prakash, Director at The Vault, a platform to develop a fine spirits appreciation and culture in India. He recommends:
A curated bar with a theme can help make the evening memorable for discerning guests.
G&Ts is a refreshing option for October's hot and sticky weather.
Because it's Diwali, it's a good idea to add a bit of Indian flavour to the star spirit of your theme — infuse with cardamom, star anise or saffron.
Book your bar or mixology service well in advance, if you're looking to curate a cocktail-themed bar.
The Playlist
The right soundtrack can add oodles of charm to your evening gathering. Line up the tracks to match the vibe you're going for, before the party.
The Hors d'Oeuvres
Kainaz Contractor is the chef and co-founder at Divided Attention Hospitality, a Delhi-based company which operates Rustom's Parsi Bhonu, a homestyle Parsi restaurant, and the kitchen of Cafe Dori. Here's what this sprightly young chef suggests when putting together a starter menu for the evening:
When curating a menu be sure to keep a good mix of heavy canapes that are bite sized. It serves well to keep most items prepped and ready to serve, keeping you free from kitchen duty in the middle of your party. DIY food stations like sliders, tacos, tartines, etc.— where your guests can make their own creations— will save you some kitchen time too.
Go the extra mile with a cheeseboard that only has Indian-made cheeses, ragi chips / plain khakra and desi relishes like murraba, tamatar chutney, sweet pickles. You can also make your own salted, flavoured nuts with a twist of kaffir lime, lemongrass or any other herb you like.
Elevate your chip-and-dip party staple with some fun and zero-waste additions like jackfruit seed hummus (after you've used the meat for BBQ pulled jackfruit) and baked vegetable chips. You can even use kitchen scraps like fruit peels and spices to create special boozy infusions for the bar.
The Dinner & Dessert
Don't stress too much about this one — we recommend enlisting a caterer or ordering in. You won't have time to cook if you're hosting, so don't bother.
Be Mindful
It's 2019 — no matter how extravagant your party may be, you're going to want to be sustainable. Be mindful of the waste you're generating, and of course, needless to say, skip the crackers.
You may also want to look at our story here for a list of products that will come in handy when putting together this party. Also in the guide — ideal gifts for friends and family and last minute shopping for your home.